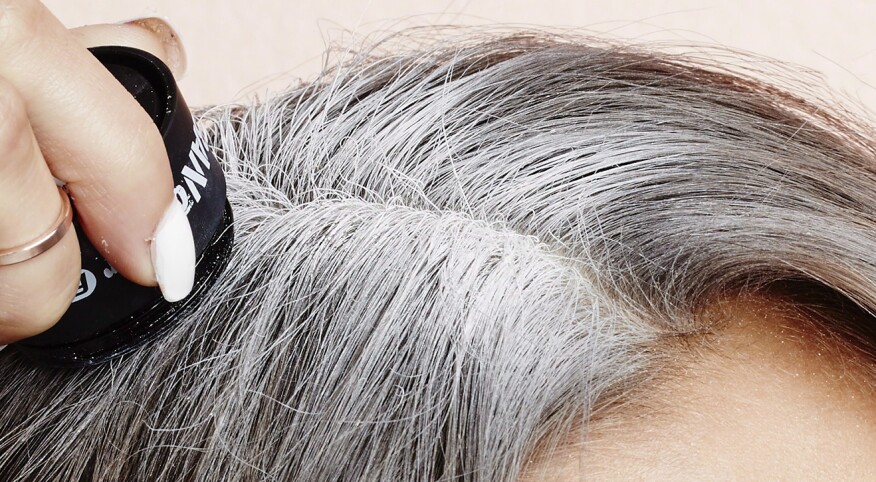 When it comes to any DIY, I typically shy away. Glue gun includes the word gun. Need I say more?

But my roots and their need for regular maintenance between salon visits have helped me overcome the belief that I can't do it myself. Turns out, with a little help from the drugstore, I can and so can you.

I tried three of the most popular drugstore root touch-up kits. The good news is that they all worked, and I have no doubt you will find one that will see you through to your next salon appointment. Or you will become a DI-DYER.

The basic premise of each kit is the same: Mix, apply, let process, rinse. The kits have some variations, detailed below. Resistant grays may take longer than the stated instructions. Be sure to use the helplines and websites for each manufacturer for guidance on covering gray hair.

Clairol Root Touch-Up Permanent Crème Color — $5.89 at Target

This is the grande dame of root touch-up kits. It won the Allure Magazine Breakthrough Award in 2005 when it was first introduced. It is dollhouse-size: a small brush and mixing bowl with the perfect amount of color and developer in separate containers. Even in my novice hands, it worked beautifully. If you know about neutral, ash and golden variations of your base shade, you will appreciate the range of colors — 32 shades in all. That's the most of any at-home root kit. The kit includes gloves, mixing bowl and color. It took longer than the recommended 10 minutes to cover my gray. I called the helpline and left it on for 15 minutes.

Revlon Root Erase — $9.97 at Walmart

This is my favorite kit. Don't be put off by the higher price because it can be used for three applications at different times. It is the only kit specifically designed to use what you need and be able to safely save the rest for two more applications. This kit was the 2019 winner of Allure Magazine's Best of Beauty Award for Root Coverage/Hair Color.

The developer and color dispense evenly into the provided cap (which doubles as a bowl) when you press the pump. The brush is a bit longer than the Clairol brush, and I find it easier to use. This was the only kit that gave me complete gray coverage in 10 minutes. My hair also looked shinier and healthier after I was done. No grays and healthier looking hair? Yes, please. There are 13 shades and a dual chamber canister. It contains enough product for up to three applications.

L'Oréal Magic Root Rescue 10-Minute Coloring Kit — $5.99 at Walgreens

Almost everything you need with this kit is already in or on the applicator. You mix the color into the applicator (the developer is already in there), shake and choose between a soft bristle brush or a precision-tip applicator for the end of the applicator. The streamlined process and application make this my first choice for a travel kit to throw in my checked luggage. I needed closer to 15 minutes with this formula for complete gray coverage. There are 18 shades. Mix, shake and apply. There's a choice of precision tip or brush, and it's great for travel.

General root touch-up pointers:

1. Protect your hairline with barrier cream. (Face cream or even plain lip balm will work.)

2. Use gloves (provided in all three kits).

3. Finding the perfect color can take time. I need to go a half shade darker when coloring gray for my best result. It's all very personal. There are some heavily advertised and more expensive at-home root touch-up kits. I tried a few of these (prices were between $20 and $36). I did not have nearly the same success. In fact, the most expensive kit did not even touch my grays. So, in the category of root touch-ups at home, paying less may get you more.