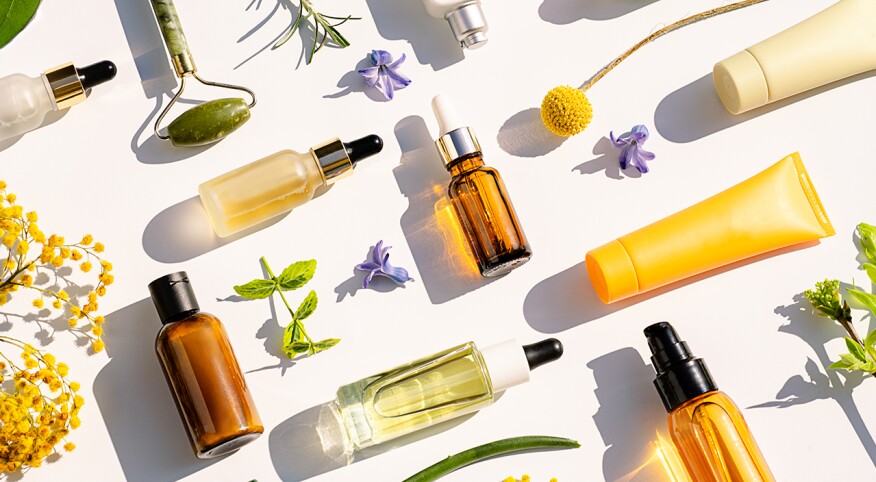 Sitting alone in a warm bath surrounded by soothing sounds and scents may seem like the ultimate in self-indulgence, but science says otherwise. It's actually healthy for us, according to studies by the National Institutes of Health (NIH).

From the NIH to the American Psychological Association, experts have chronicled the benefits of a solo soak — which relieves stress, relaxes tight muscles and may even make us more empathetic citizens of the planet.

As the final stamp of approval, consider that the NIH's National Center for Complementary and Integrative Medicine describes relaxing, in general, as "one part of a healthy lifestyle." Slowing down enables us to counterbalance stress so we can reduce our heart rate, lower our blood pressure and decrease oxygen consumption.

Who can argue with that evidence? Sounds like it's clearly time for a spa day. Don't worry if the weather, your budget or COVID concerns are keeping you away from your favorite day spa. For less than $35, you may be able to create a five-star spa experience without leaving home. Here's how.

Setting the Mood

Alone time is key to maximizing the benefits of your at-home spa and your overall mental health. Solitude can build mental strength, spark creativity and increase productivity, writes Amy Morin, a psychotherapist and best-selling author on mental strength. It also allows you to know yourself. For your spa day, that means carving out a time and place that's just for you. It might be a planned takeover of the whole house or a quiet slice of space, reserving the guest bathroom or making the master bath off-limits to everyone for the afternoon. The key is no significant others, children or pets allowed. Just you doing you.

Plan ahead with a shopping list of items that create a spa-like atmosphere tailored to your preferences. Be sure to include scents that soothe and calm your senses. doTERRA offers its Peace Reassuring Blend with floral and mint essential oils ($40 at doterra.com) or, for warmer herbal notes, there's the Serenity Restful Blend ($43 at doterra.com). Aura Cacia essential oils are a more affordable option that can be found at online retailers and big-box stores. Its Tranquility Essential Oil Blend ($11 at Amazon.com) contains lavender, balsam fir, patchouli and Roman chamomile among other essential oils. Add one or two drops to a diffuser of your choice.

To fully immerse yourself in the spa experience, tranquil sounds and music are a must. Tmsoft's Spa Music album is a great mix that pairs each song with a natural and calming ambient background. It's available on several music platforms (including Spotify and Amazon Music) and with a free video on YouTube.com. Or find inner peace and center your chakras with the help of the peaceful zen-like melodies in the Spa Music Collection album from Musicalspa.com ($10). This blend of relaxing music is ideal for creating your personal wellness experience.

Prepping Your Bath

Since you'll be soaking in the tub for 20 to 30 minutes, it's important to select bath products that do more than smell good. Mature skin craves moisture, so make sure to look for items that include nutrient-rich oils. Dr Teal's Soothing Lavender Ultra Moisturizing Bath Bombs contain moisture-boosting almond, jojoba and sunflower oils, and are scented with lavender, which has long been honored for its calming and relaxing properties ($5 at Target.com). Simply fill bathtub with warm water and add one or two bath bombs for the full-body experience.

Or find relief from aches and soreness with Lord Jones High CBD Formula Bath Salts. Handmade in small batches, these deliver a luxurious, calming soak scented with evergreen and citrus. The mix of pink Himalayan and Epsom salts soothingly erases the remnants of tension and soreness from overworked bodies ($9 travel size at Sephora.com). Sprinkle salts under running bath water and ease into your me time.

Masking Up

The great thing about tub time is that you can look like you're doing nothing, when you are in fact multitasking. How's that? While you are relaxing and decompressing, you're also moisturizing the body parts in the tub as well as some outside the porcelain. Face masks are a great example. They can be applied before you get in the bath but work their magic during the 20 minutes of soak time.

Award-winning makeup artist Casie Lucas offered suggestions on skin treatments worth trying as part of your day-spa experience. She's a fan of Tatcha's Luminous Deep Hydration Lifting Mask for its antiaging ingredients that help restore radiance while quickly boosting moisture up to 200 percent ($25 at Tatcha.com). Another of her favorites is Pacifica's Disobey Time, which contains hyaluronic acid, peptides, and fruit and flower extracts ($4 at Target.com).

This combination makes for a soothing, antiaging and hydrating mask. "Plus, it's a more affordable option, but just as effective," says Lucas, who has 20-plus years of experience working in the fashion, entertainment and film industries. Whichever mask you choose, leave it on for up to 20 minutes and then massage what's left into face, neck and chest. The serum continues working long after you're out of the tub.

Stepping Out

Soaking is the perfect prelude to the final step in your spa day: a foot treatment. Lucas likes Que Bella's Intensive Foot Sock Mask enriched with shea butter and apple extract ($5 at Target). "It's great for dry, cracked heels and improves overall tone, texture and hydration," she says. Slip the sock-style masks on your feet after soaking and leave on 15 to 20 minutes to nourish, moisturize and soften heels and soles. Afterward, massage any remaining product into your feet.

Another option is Boscia's Fruit Acid Smoothing Foot Peel — an intense peeling foot treatment that breaks down rough, calloused layers of skin ($18 at Ulta.com). It contains alpha hydroxy acid as well as papaya, orange and other fruit extracts that help dissolve dead skin cells.

"This foot mask is a little different from others in that it starts to exfoliate skin cells within a week of use," says Lucas. Like most foot masks, it works best when feet have soaked first. Unlike others, it needs to stay on longer — from 60 to 90 minutes — so come prepared with a book, a beverage or a remote control.

Always check the label to see how long one should leave a particular mask on.