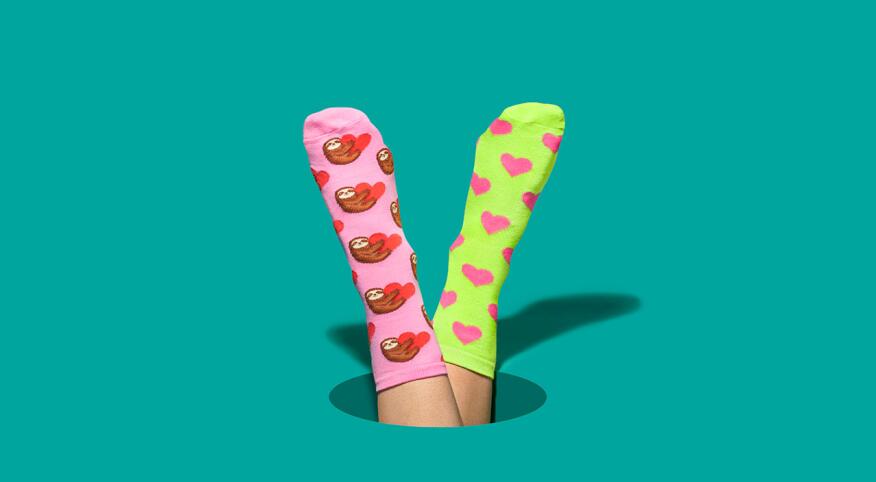 My daughter recently pointed to my bare feet, propped on the coffee table, and said, "Look, Mom, you have a bunion. "What are you talking about?" I responded, then noticed the large bump protruding from the joint at the base of my big toe. Clearly, what I believed to be a slight imperfection was a bigger problem.

I continued to be in denial until I started taking my 88-year-old mother to her appointments with her chiropodist (as podiatrists are commonly called in Canada). I watched in amazement as the buffing, nail clipping and filing went on for close to an hour.

How can our feet require so much care? Well, apparently, there is a lot that can go wrong with them. According to the 2018 article "Foot Problems in Older Adults" published in the Journal of the American Podiatric Medical Association, about 24 percent of older people experience "frequent painful foot problems" that more than double their risk of falling and impair balance as well as functioning of the foot.

"After a lifetime of poor footwear or not always wise footwear choices, of activity, possibly past pregnancies [which can cause permanent changes to the structure of our feet], and the gradual progression of misalignments and other structural issues, women's feet really take a beating," says Oksana Davidovich, a chiropodist at Davisville Foot Clinic in Toronto. "As women, we underestimate just how much time we spend on our feet at home."

The causes and nature of foot problems are varied. Issues include arthritis, thinning of the foot pad, fungal infections, and toenails that get harder, thicker and more brittle with age. High heels and narrow-toed shoes can lead to structural misalignments that affect not just feet but also knees, hips and lower back function.

"Our feet are the hardest-working and most neglected part of the body," says Davidovich.

Fortunately, podiatrists can address a variety of foot problems, major and minor, including the fitting of orthotics, which are specially designed inserts that support the feet and improve posture.

Here are some of the most common foot issues women confront as they age.

Corns and calluses are caused by a buildup of hard, thickened skin from too much pressure where your feet rub against the insides of your shoes and can break down into sores.

Bunions occur when your big toe turns sideways toward the smaller toes and the joint at the base of the big toe sticks out.

Hammertoes are formed when the first joint in a toe curves downward, while claw toes are formed when both the first and second toe joints of your smaller toes contract the toe into a claw shape.

Plantar fasciitis occurs when the plantar fascia, a long ligament at the bottom of the foot, becomes inflamed and very painful from stress, and can develop microtears near the heel. "During COVID, I saw more plantar fasciitis than I've seen in years because people were walking around barefoot or in socks, flip-flops or inexpensive slippers [without support all that time]," says Lyle Modlin, a podiatric surgery specialist based at Annapolis Foot & Ankle in Maryland.

Ingrown toenails happen when corners or edges of the nail, usually of the big toe, grow into the soft skin surrounding it, causing pain, inflammation and sometimes infection.

Tips from the experts

1. "Fashionistas, the home is a good place to start focusing on more supportive footwear instead of bare feet, socks or slippers," says Davidovich. She recommends quality orthopedic sandals like Birkenstocks' soft footbed styles. Modlin turns to brands such as Haflinger and Dankso for plantar fasciitis.

2. When outdoors, apply the 80/20 rule, advises Davidovich. "Eighty percent of the time, wear a really good walking or casual/lifestyle shoe that can lace up or has straps, is firm and has a good sole, and ideally, you can wear an orthotic with." The other 20 percent of the time, it's fine to indulge your fashion urges, donning pumps or even stilettos.

Davidovich and Modlin recommend brands such as Clarks and Rockport for casual wear, and the New Balance 800 series and athletic shoes by Hoka and Brooks for fitness.

3. Be sure to check older family members' feet if they live alone, says Modlin. Older people may report that their feet are fine when in fact there is an issue, such as an ulcer between their toes or some other abnormality that would be easily detected by someone who lived with them. Because older adults may have difficulty seeing their feet, as well as difficulty bending down to clip their own nails, they may miss these things.

4. Don't forget to apply sunscreen to your feet. Although the top of the foot is at higher risk for melanoma, occasionally even the bottom of foot, if you're lying out in the sun for long periods, can get sunburn.

5. Buy shoes that fit you properly! The best way to this is by shopping in person. At a store, a salesperson can measure you for correct sizing, and you can try on several styles to find the most comfortable and supportive ones. Getting the perfect fit can be difficult when shopping online.

6. Approach pedicures with caution. Pedicures can lead to plantar warts, fungal infections and, in rare instances, bacterial infections that spread to the blood. It is extremely important — particularly if you are diabetic or have autoimmune issues or poor circulation — to choose a reputable salon that sterilizes instruments. For further safety, bring your own clippers and files. Finally, select a salon that uses disposable liners and water jets in the soaking basin.

As for me, that bump on the side of my foot started to look bigger each day. I ended up visiting a local chiropodist and am now considering orthotics.