Adapted from AARP's Hearing Loss for Dummies by Frank Lin, MD, and Nicholas Reed, M. Aud (John Wiley & Sons, August 2022)

Hearing naturally declines over time, even for those who didn't attend loud concerts or crank up the volume in our earbuds. Nearly 50 percent of people over 60 have hearing loss—and most of them don't recognize they have it. Yet the cost of neglecting hearing loss can be steep.

We've found several reasons why people shy away from hearing health. Hearing loss sets in so slowly and subtly over time that many people don't even realize what they're missing. And then there's the stigma. Hearing aids get a bad rap; people think they're a sign of aging, when in reality, addressing hearing loss keeps you vibrant and engaged. And finally, hearing care, such as hearing aids, can be a confusing, time-consuming, and costly endeavor that often isn't covered by most insurance, including Medicare.

Don't let those reasons get in your way — especially with the release of less expensive, more accessible over-the-counter hearing aids. Here are the four main benefits of addressing hearing loss:


Reduce your risk of cognitive decline and dementia: Of all the known, treatable risk factors for dementia, hearing loss may be the single largest contributor to dementia risk, according to research. Scientists think this is because hearing loss makes it harder for our brain to process sound, and individuals with hearing loss are less likely to remain engaged in social and other stimulating activities that are critical to cognitive health.

Keep engaged and stave off loneliness: Hearing loss contributes to loneliness because it makes it harder for people to socially engage with others. To put it bluntly, loneliness is really bad for us, and individuals who are lonely are much more likely to develop poor health. Scientists believe that loneliness can directly affect our health by increasing the level of inflammation in the body, which is a type of stress response that can damage our organs over time. Loneliness also may contribute to increased feelings of depression and anxiety, risk of dementia, and even earlier death.

Ward off physical decline: Hearing loss may also be linked to a decline of physical function — for example, being able to get around and take care of yourself. Studies have even shown that older adults with hearing loss are more likely than those without to eventually require a skilled nursing facility, potentially because they can't easily take care of their everyday needs.

Maintain your balance and reduce your risk of falls: Hearing is one of several systems — including our vision, vestibular (balance), cardiovascular, pulmonary, and proprioception (sense of touch) systems — that allow our brain to maintain our body's balance. Imagine you're walking down a crowded city street with lots of other people. Now imagine doing this in total silence. It would be quite a different experience, and you may say it would even be nice, but in reality, all the sounds coming at you can help cue you in to what's around you and what to expect. Hearing the subtle sounds of people walking up behind you, your own footsteps hitting the sidewalk, and the rush of a car driving by all helps your brain anticipate and navigate the environment safely.

Fortunately, getting your hearing tested is easy and often free. Even if you don't suspect you have hearing loss, getting tested now will give you a baseline for the future. And if you find yourself saying, "What?" a little more often lately, more the reason. Try one of numerous smartphone- or web-based hearing tests and screeners such as Mimi Hearing or SonicCloud, which are free and can be found in your smartphone app store. AARP members can take a free phone-based hearing screening once a year.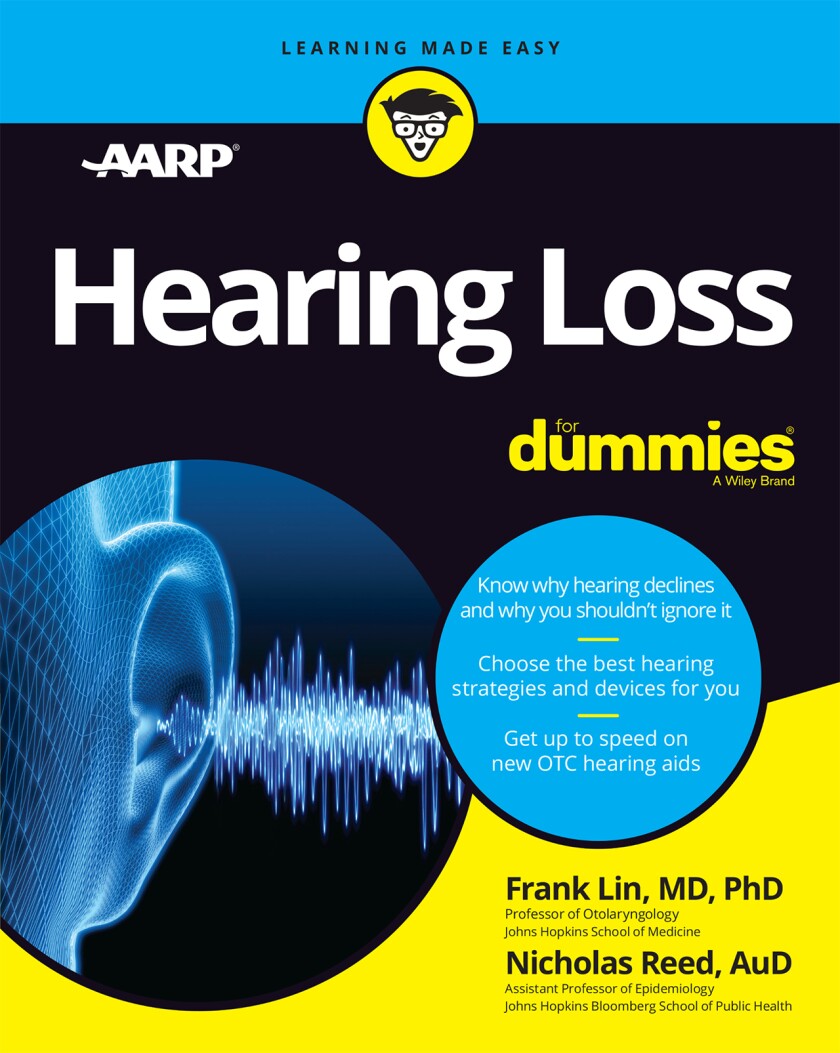 Learn more about hearing loss—how to prevent it, spot it and treat it—including details on OTC and traditional hearing aids in AARP's Hearing Loss for Dummies by Frank Lin, MD, and Nicholas Reed, M.Aud (John Wiley & Sons, August 2022).