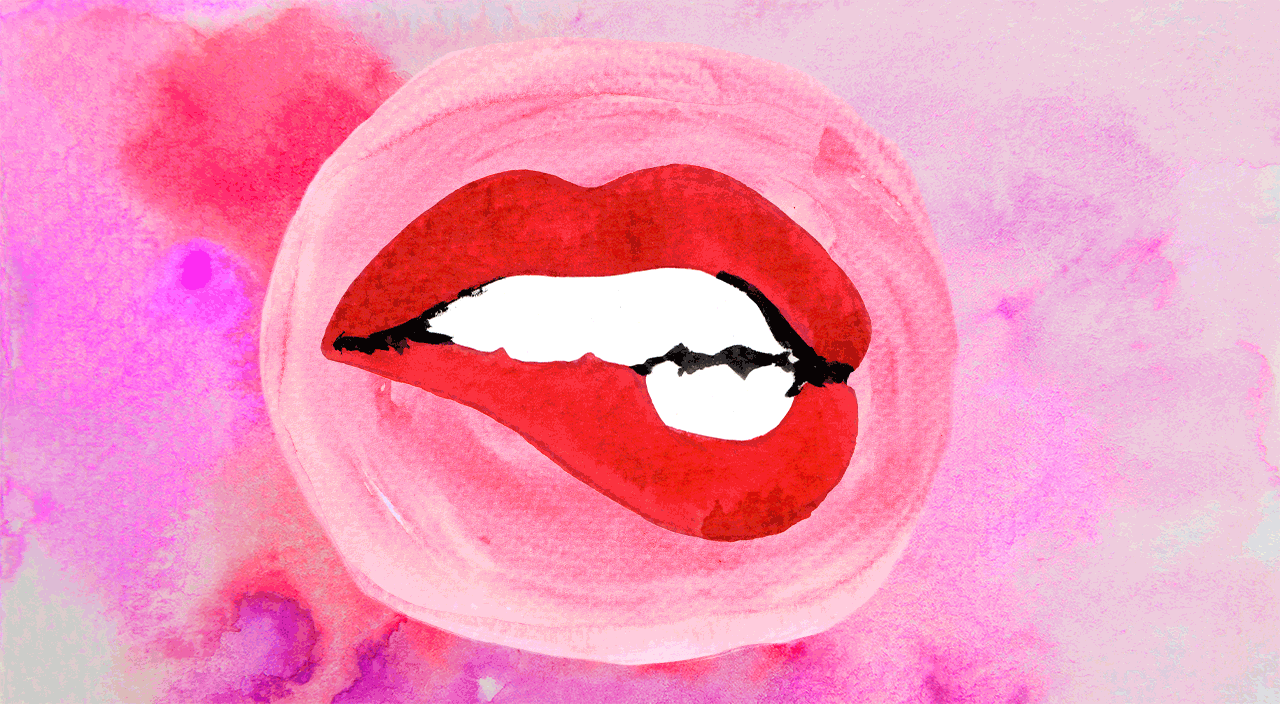 At 13, I squirreled away money from the coin dish on the fireplace mantle to buy my first sanitary pads and training bra. Despite graduating from Radcliffe and giving birth to five children, my beautiful, brainy mother found talking about puberty, menstruation, intercourse and birth control too shameful to discuss with me or my sisters. We were on our own, with mixed results.

Sometimes, your mother teaches you who to be as an adult woman. Sometimes, she teaches you who you don't want to be. When my turn came, I talked, early and openly, to my children about sex.

Then, at 49, I got divorced. As a wife and mom, I'd jettisoned my sexiest parts in the slushy joy of motherhood. I'd immersed myself in pregnancy and breastfeeding, coaching peewee soccer, cooking Tater Tots and chicken nuggets, wearing flannel nightgowns and socks to bed. I adored this chapter of womanhood. But passing my 50th birthday as an older single mom, I knew it was over.

As I reconnected with myself, my hair got longer and blonder. My jeans got tighter. I replaced my minivan with a sports car. I dated scads of younger men. In the mirror, I saw my erotic self again.

I'm older now than my mother was at the time of my adolescence. I understand her trauma-informed approach to sex ed. Ignorance, and even abhorrence, of sex was de rigueur for a refined woman of her generation. Even today's new parents can find it excruciating to talk to young children about their sexuality.

But for seasoned parents with adult kids, the far harder task? Talking with our kids openly about our sexuality. The sexy side of mom wasn't a part of me that my kids had ever seen. And herein lies a particularly challenging rub for women. How can we be sexual women while being moms and grandmas?

Like my mother, most women are bombarded with the societal mandate that being overtly sensual risks social condemnation or exile — the slut-shaming we all experience. This is especially true when we become mothers and grandmothers. A hot momma is the punchline of jokes. A sexy grandma? Eeeww!!!

As evidence of our society's double standard, imagine your favorite 50-plus divorced dad or grandpa. He buys a sporty car. Dyes his hair. Dates five women. Cute, yes? Don't you want to bring him a casserole right now?

When I came out as a sexual 50-year-old woman with my memoir The Naked Truth, it garnered double segments on the Today show and Tamron Hall and features in The Washington Post and the East Hampton Star. It's time to ask ourselves, why can't we older women embrace our sexual personalities? Like so many dictums about women, the sexually neutered older-female stereotype is destructive to us and to our relationships with our loved ones.

"Hiding our sexuality negates how layered we are. Though older now, we don't stop being who we were when we were younger," explains Karen Lieberman Troccoli, a Maryland-based nurse practitioner . "The phases of life may make us hit the pause button on certain aspects of self, but when the movie rolls again, that's something to celebrate. Parents who are having sex signal there's still intimacy, closeness and love. And that's a healthy message for kids."

We count. Our sexuality is precious — despite the messages we get from the youth-centric media, charity-fundraiser matrons and even our most-beloved family members that we need to disguise or subdue our sexuality in order to be cherished and accepted.

A mom to two irrepressible teenage boys and a longtime friend of mine offered advice that made my heart grow two sizes bigger.

"Leslie," she told me. "Most kids never see who their mom really is. By writing this book, you are showing them your full self. Including your sexuality. You are giving them a gift most kids don't get from their mom."

I never got that from my mother, and it was a loss for us both.

"Embracing the full vibrance of who we are at every age can imbue our children with the courage to be fully and joyfully themselves and to look forward to every stage of their lives," says California-based leadership and relationship coach Michele Taipale. "If we saddle our sexuality with shame, we give in to the notion that aging is decline. Mind-blowing sex comes from the exuberant embrace of our sensual selves, the abdication of ego to sensation, and the deep dive into human connection. This is ageless. If you can convey this to your children and grandchildren, how much richer will their lives be?"

I don't walk around the house nude or regale my kids with my latest multi-orgasm tales. But I discovered it's possible to simultaneously express my devotion to my kids while standing tall in my sexuality. I dress in outfits that make me feel attractive, and I inundate my kids with homemade cookies and stockings on Christmas, even though their Santa days are long gone. Although it would be a stretch to say my kids liked that I wrote a book about my sex life, they support me as a woman and a writer. After one breakup, my son heard me crying and offered these priceless words of consolation: "One day, Mom, you'll find someone who loves you as much as we do."

Beauty, sexuality, aging and motherhood are all intrinsic to being female. I'm proud to weave together as many facets of modern womanhood as possible. I want to show my children an authentic, 360-degree view of myself as their mother. But importantly, one day when I'm long gone, I want to still be a role model (and source of embarrassment). I want to continue to inspire my kids to simultaneously be themselves and to stand authentically in front of their children. Isn't that what a good mom does?

Leslie Morgan Steiner is the author of the New York Times best-selling memoir Crazy Love. Her latest memoir (The Naked Truth, Simon & Schuster) explores femininity, aging and sexuality after 50. Visit her via her website, Facebook, Instagram, LinkedIn and Twitter.