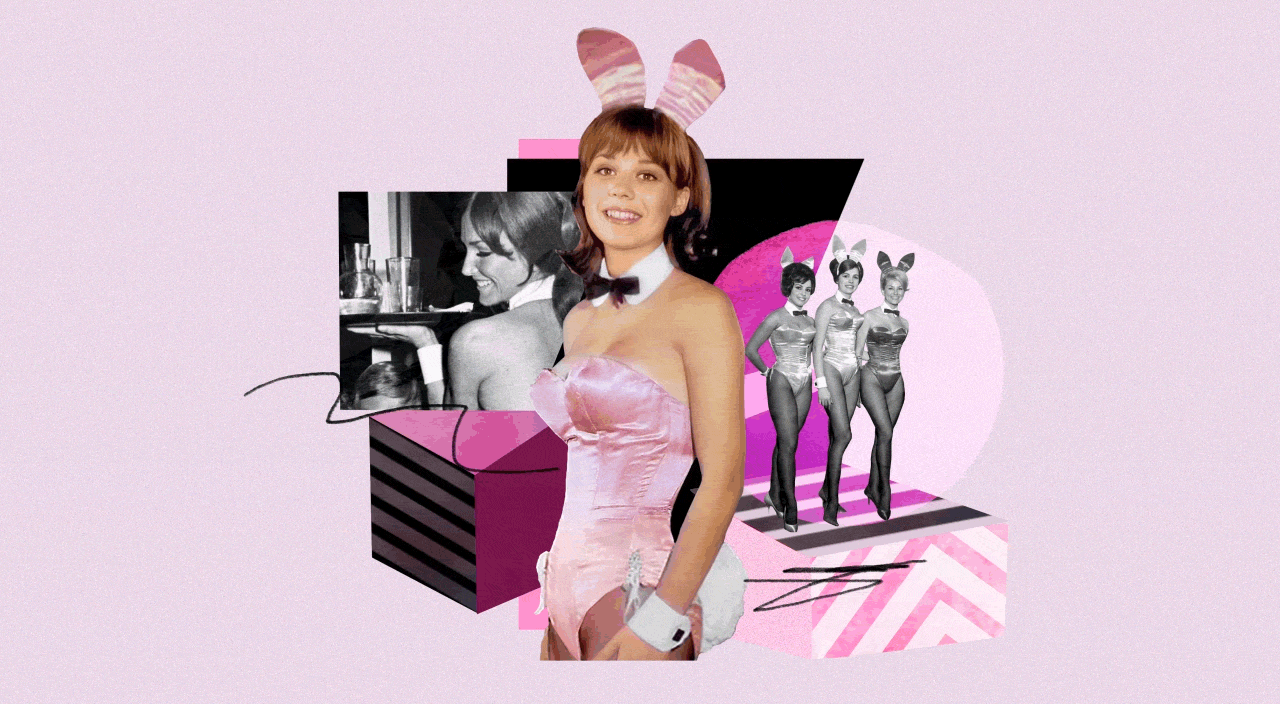 I was 19 years old on January 11, 1963, when I spotted an ad in the New York Times: Girls! Step into the spotlight! Be a Playboy Bunny!" I had just arrived in New York, fresh from Robbinsdale, Minnesota, with a scholarship to study acting, but I needed a bread-and-butter job.

Wearing a dance leotard under my winter coat, I joined throngs of Bunny hopefuls waiting to audition. I was hired after an interview with Keith Hefner, Hugh's brother, fitted with a pink satin costume and sent to Bunny training with another new recruit — Gloria Steinem, an undercover reporter posing as "Bunny Marie" to write an exposé of the Playboy Club. We memorized our Bunny manuals, practiced the Bunny dip and got to know each other over supper together. So, I was stunned when I read her article in the April and May 1963 issues of Show magazine, in which she disparaged our workplace and the women with whom we worked.

My experience as a Bunny differed greatly. The Bunny dressing room, where we zipped ourselves into the iconic jewel-colored costumes and glammed up, was a magical place. Bunnies came in every size and shape, and with greater ethnic and racial diversity than you'd find on college campuses for decades to come. We considered ourselves in the vanguard of the Women's Lib movement, learning to stand up for ourselves and fend off advances with the club's strict "look but don't touch" policy. My friends working as temp secretaries couldn't get away with saying, "Please, sir, don't touch the typist!"

The hourly minimum wage was $1.35, but we could earn $200 in cash tips on a Saturday night. At a time when young single women had to get their fathers to cosign for credit cards, I learned from savvy Bunnies how to acquire credit on my own.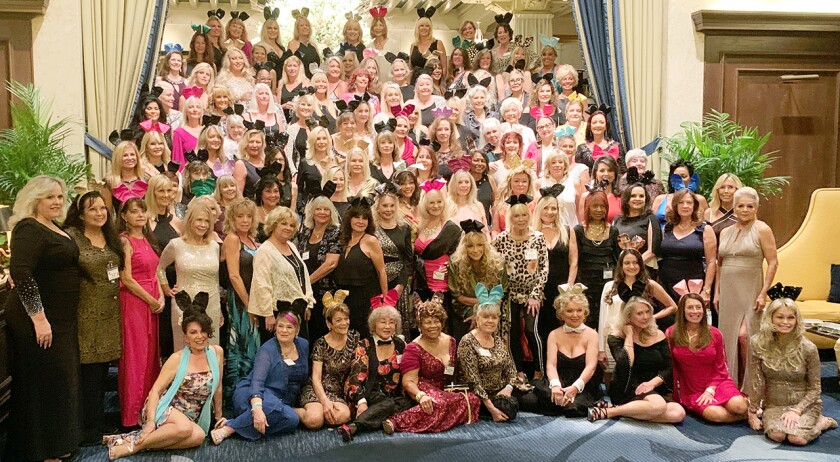 The clubs all closed 35 years ago, but this past July I joined 250 former Bunnies in Chicago to celebrate the 60th anniversary of the opening of the first Playboy Club. Many spoke about the positive impact that working as a Bunny had on their lives, giving them confidence that they could accomplish anything. With their earnings, they attended college, launched careers and started their own businesses.

Susan Santarpia, 56, took a Bunny job at the Buffalo club "on a dare" at age 18. As she recalled, "I felt so empowered earning more than my father and brother. Working as a Bunny established my sense of self and I discovered who I was." Today, she's a clinical neuropsychologist, therapist and family court mediator.

British-born Ann Lawrence was touring America with a girlfriend in 1962. After checking luggage at a Greyhound Bus depot in New Orleans, they took a stroll down Bourbon Street and impulsively applied to be Bunnies at the newly opened Playboy Club. Now 83-years-old, the one-time skydiver, who worked in public relations and operated gift shops, says she wasn't surprised to find that so many former Bunnies at the reunion are successful entrepreneurs, CEOs and leaders in their fields. As Lawrence puts it: "We were an adventurous lot, game to take on anything!"

Margaret Rogers, 72, was a "freewheeling hippie in San Francisco," who returned to her native Baltimore and worked at the Playboy Club there for a year. With her Bunny earnings, she got her bachelor's degree as a registered nurse, became a freelance writer and worked as a journalist in Cuba for a decade.

Mieko Nakamura, 75, worked in the Denver and Jamaica clubs and felt so empowered as a woman that the 4-foot-8-inch Japanese-American took up martial arts to "kick butt." She then launched a martial arts school called "Lady Dragon."

Peggy Crosby, widow of actor Jack Klugman, was the first Bunny hired at the Atlanta club in 1965 and went on to launch a theatrical career.

Rose Adams, 58, worked at the Lansing, Michigan, club, earned a degree in criminal justice and worked in a youth assistance program. Malissa Belt, 72, a professional dancer and Bunny in the Kansas City club, left to open her own dance studio, where she's taught for over 50 years.

I turned in my Bunny ears in 1966 after I joined the cast of a new soap opera, Dark Shadows. When I called to tell my mom, she urged caution: "Better hang on to your Bunny job until you know the show will take off." Fifty-five years later, all 1,225 episodes are still streaming.
I will always remember my Bunny years as fun and glamorous — imagine seeing the Beatles in the club one night! I formed lifelong friendships, gained confidence supporting myself as an independent woman and used my Bunny savings to take low-paying jobs in theater to learn my craft.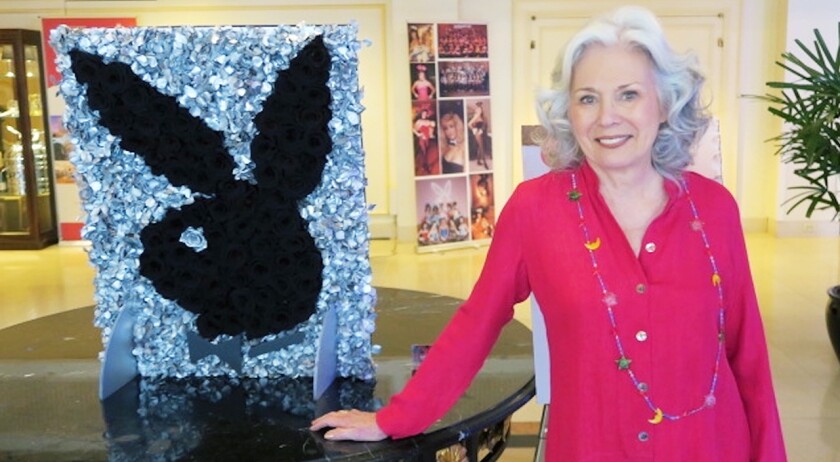 Today, I'm still a working actress, author and freelance writer. I interviewed over 200 former Bunnies for my book, The Bunny Years, including Lauren Hutton, Susan Sullivan and Debbie Harry, who, like me, considered Playboy clubs a launching pad to fund their dreams and become the women they knew they could be.