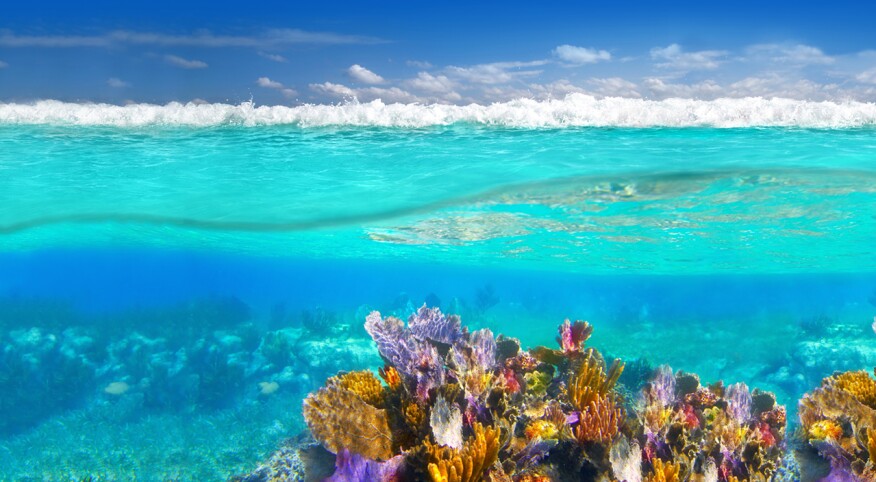 I'm lying face down, snorkeling, in the Caribbean Sea, within sight of Cancún, Mexico's lovely shoreline. The sand is the consistency of fine sugar and the water shimmers like incandescent aquamarine. The tropical sun is hot against my arms and the backs of my thighs, and the cool water lapping at my prone body is soothing.

I'm not a strong swimmer, although between the gentleness of the waves and my flotation vest I'm confident I won't sink. After adjusting my mask and snorkel, I dive back into a sea filled with an awesome rainbow of tropical fish, darting around neon-bright coral. There are graceful angelfish, daubed in brilliant blues and yellows, comical parrotfish, with their strange beak-shaped mouths, starfish, barracuda, pufferfish and many more. They frolic around me in the spectacular Punta Nizuc reef, home to countless species of marine life.

As I swim above and through all this beauty, I can feel a shift within me. Something is loosening. A heaviness is lifting.

I can't really pinpoint when exactly melancholy overtook my life — when depression became my default setting. Was it as long as eight years ago, after my beloved younger brother died at 43, a victim of the ever-increasing spate of opioid overdoses? Was it four years later, when my 81-year-old mother passed in my arms following my own near-fatal car accident less than a week before? Or was it just a year ago, a result of losing my 89-year-old father, the last remaining member of my family? I only know that at 56, I found myself unable to feel much of anything, except a kind of defeated numbness.

The days seemed endless and gray — I was simply without hope. I had no energy for anything beyond my work as a journalist, and even that I was only able to perform half-heartedly. Eventually, I stopped leaving the house unless it was absolutely necessary.

I tried a psychologist. Grief therapy. A variety of antidepressants. I tried to convince myself that I was going through what many people are going through, to just stop, already, with all the gloom. Though I didn't give up, which is why I ended up in Mexico. Why not see if sun, surf and sand could perk me up?

I didn't have the stamina in my current condition to fly to a remote South Pacific island in search of a tropical paradise. So, Cancún made good sense as a destination, since it's an easy journey from the United States. But until I left for the airport I was thinking about backing out of the trip. Cancún is also set up for tourists — for example, just about everyone speaks English. I stayed at a beachfront resort with lots of good restaurants and a massive pool with a swim-up bar. Fiesta Americana Condesa offers a wide range of fun and fitness pursuits, like culinary and yoga classes, though what I loved most was simply lazing on the pristine beach, allowing the sunshine to relax my muscles and settle my soul. My healing was intensified during my adventures snorkeling, beneath the sea.

This getaway comforted me like a lullaby, pushing away much of the sorrow that had been my companion for far too long. And when I dove into the crystal-clear surf, it scrubbed clean even more of that lingering despair, replacing it with a deep tranquility.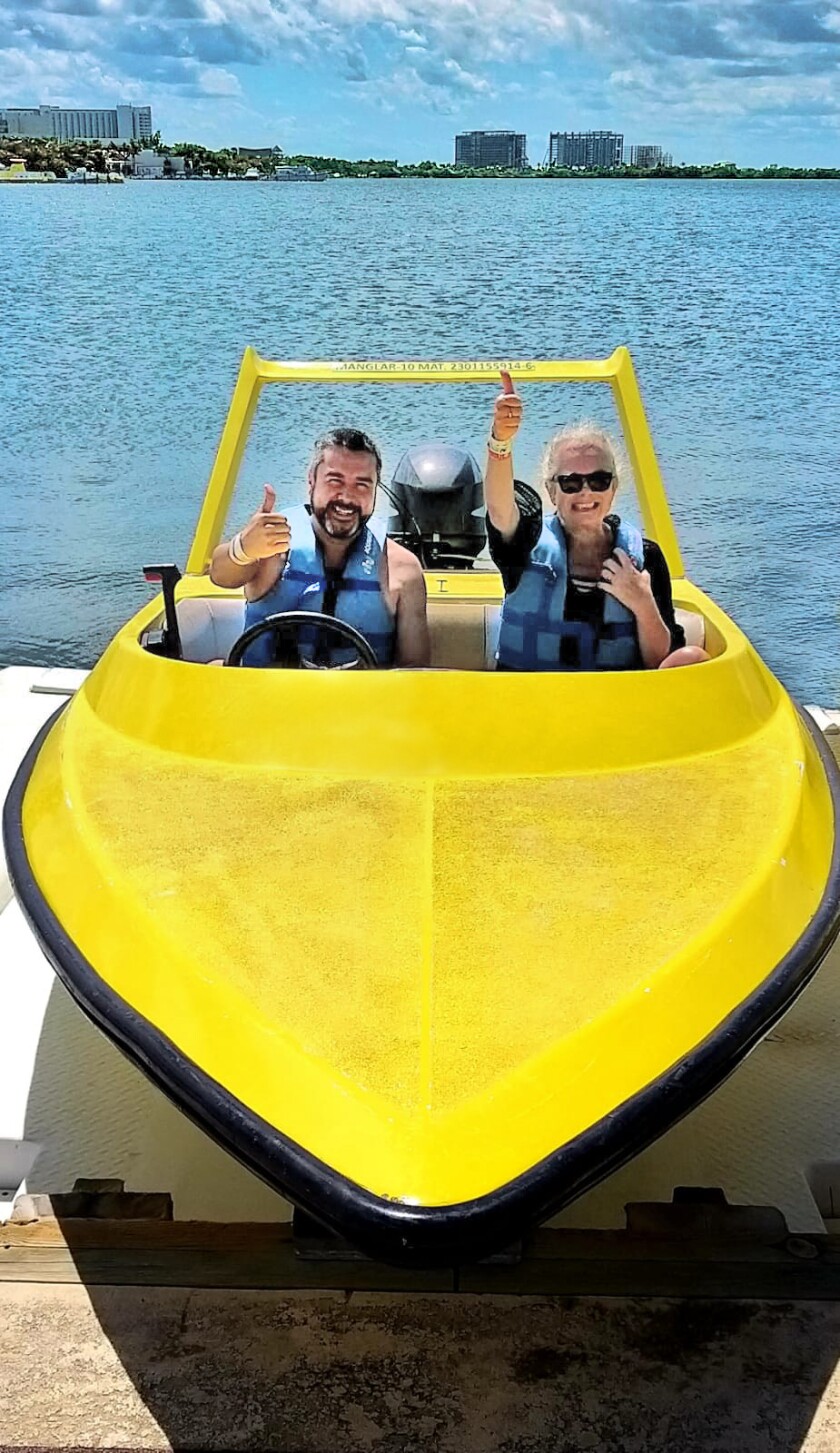 My lodging was also conveniently located right across the street from Aquaworld, the local business that organized my snorkeling adventure. I went as part of a group, including a woman in her 70s. Led by a guide, we took two-person speedboats across a lagoon, out to the reef.

I have no idea how long we were under the sea. I watched, endlessly delighted, as the fish darted around me, calmly, as if I were their friend. The swirl of color was mesmerizing — fish in all sizes, ablaze in pink and orange and blue.

When the guide finally called us out of the water and we boarded the boats, I was elated and exhausted, and totally content. I had nearly forgotten what it was like to be fatigued for a reason, from moving my muscles rather than simply as a constant state of unhappiness. Heading back through the mangroves, the wind in my hair, the sun on my face, I found myself not just smiling but actually grinning.

Yes, I was grinning, wide and true, with the kind of joy — and gratitude — I once believed I might never again experience. My time spent on the shores and in the Mexican Caribbean seas helped release me from the endless mourning in which I was stuck. When I returned home to my fiancé at the end of my trip, I felt infinitely stronger, as if I'd been born anew.

For some great travel tips on planning a trip to Cancun, go here.

What vacation turned your life around, if any? Let us know in the comments below.