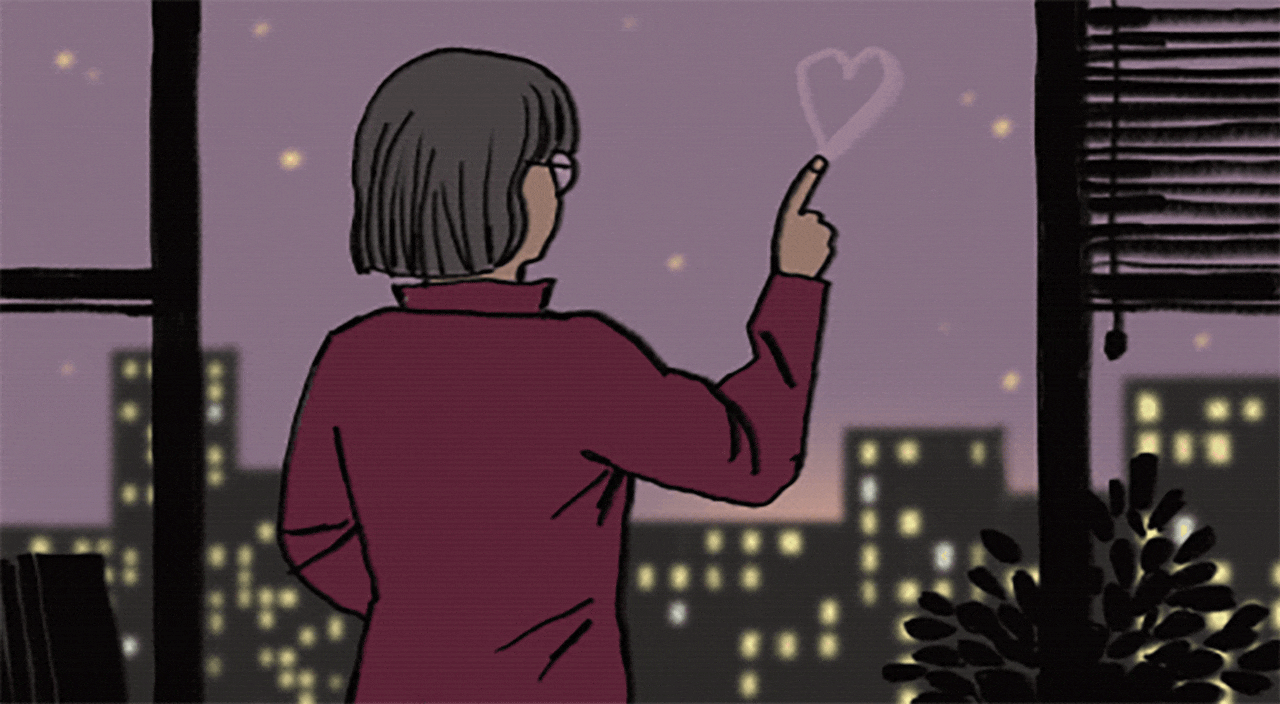 It's ironic that in an age when we have so many communication devices, there seems to be an epidemic of loneliness. We can communicate instantaneously and clearly, yet friendship and collegial closeness seem to be rare. "People need people" — and not only in the song Barbra Streisand croons. We are communal creatures, as every anthropologist will tell you, but our ways of communicating have changed.

I felt a terrible stab of loneliness when my best friend moved across the country. Yes, we talk on the phone every day, but somehow that doesn't seem the same. Sometimes it's very satisfying, and other times it feels disembodied. Our devices are great for business, but they don't include hugs.

We imagine it was different in the past, but was it? Do we need to invent new ways of nonsexual touching that would make us feel connected as the telephone and computer cannot? Look at the ways other cultures connect. The Italians kiss each other on two cheeks, often including a hug. You cannot really do that in a business situation. But what is acceptable and unmistakable as we ease out of a pandemic? How do we express warmth without giving the wrong idea? Elbow taps are not that satisfying. We also seem to have an epidemic of miscommunication about sexuality. This is because our culture is changing — but what is it changing to?

We have such a variety of contacts: friends, business associates, total strangers. Can we find a way to express acceptance and warmth without using the technology that has been our artery of love and connection for the past several months? And how do you connect with people who seem to be in love with their phones and do not seem interested in flesh-and-blood communication?

I'm old enough to remember a time when communication was more difficult. My father used to go to Japan on business, and it was rare to get an intelligible phone call. Now we take for granted instant and clear communications all over the world. What a difference. But FaceTime is no substitute for a hug. Can you fall in love with a screen? Many people do. But what about smell and touch? I fell in love with my husband because he smelled like home. Many people might say the same. Does the physical time you spend with someone make you love him more or less? Ah, there's the rub! (Or not!)

Sharing a small space with someone, even someone you adore, is not easy. You have to tolerate each other's habits, and if you are bad at toleration, closeness can be hell. Perhaps that's why we tend to get along better with people who share a similar background. Exotic lovers, though, stimulate our imagination. That's the dilemma — the dilemma of love. Remember Romeo and Juliet.… When love is difficult, we turn to friendship, which seems more durable. But the very uncertainty of love is what makes it such a subject for obsession. Can we open ourselves up again after a pandemic? Have we gotten used to loneliness? I doubt it. Did the pandemic only influence long, old friendships and prohibit us from forming new ones? Do we have to find new ways of opening ourselves up to others? These are the questions I ask myself.

I feel very lucky to have a partner I can laugh with and explore with at a time like this. Life doesn't always grant this godsend. For people who are without partners, life is very tough right now. My older sister is a widow, and I keep reminding myself not to forget her needs. I could be where she is now. Empathy is always a blessing.

Maybe I became a writer because I was looking for connection. And maybe we read for the same reason. Loneliness is a plague, and not just because of COVID-19. Social workers report that many older people are lonely. As we age, new friends are harder to find. We have to give up our prejudices against age, against people who are different from us. We are all human beings and we need one another.

The people I have loved most in my life (both women and men) understood that. I think of my friend Grace, who was older than I and is no longer among the living. She had a capacity to make people feel less alone. She was spectacularly uncritical and accepting. Some people are very suspicious of acceptance. They think they are about to be scammed. They keep waiting for the ulterior motive. They can't believe themselves worthy of being liked. Grace could find the specialness in everyone. I would like to learn that. I would like to practice what she taught — even if some people are suspicious. Can we dare to be accepting? Can we overcome the feeling that we are unworthy?

Is living through the age of COVID-19 a chance for us to become less insecure and cynical? If people reach out to overcome loneliness, can we accept that their motivations are sincere? And can we reciprocate in kind? Overcoming a pandemic is a communal effort; maybe it can teach us to be more connected. The masks we wear disguise our smiles. How do we know whom to trust? Can we smile with our eyes? Can we find new ways of trusting? That's a challenge the pandemic has brought. Let's see where it takes us.



Erica Jong is a celebrated poet, novelist & essayist with over 27 published books that have been influential all over the world. Erica's most popular novel, "Fear of Flying," celebrates its 48th anniversary in 2021. Never out of print, it has sold over 35 million copies in over 50 languages including Chinese and Arabic. Her awards include the Fernanda Pivano Award for Literature in Italy (named for the critic who introduced Ernest Hemingway, Allen Ginsberg, and Erica Jong to the Italian public); the Sigmund Freud Award in Italy; the Deauville Literary Award in France; the United Nations Award for Excellence in Literature; Poetry Magazine's Bess Hokin Prize (also won by Sylvia Plath and W.S. Merwin). Erica's poetry has appeared in publications worldwide, including The New Yorker, and L.A. Times, The Paris Review, Haaretz, and many more. Erica is working on a historical novel. She lives in New York with her husband and two poodles. Her daughter, Molly Jong-Fast, is a writer and political essayist. You can find more information about Erica Jong at her website: http://www.ericajong.com.