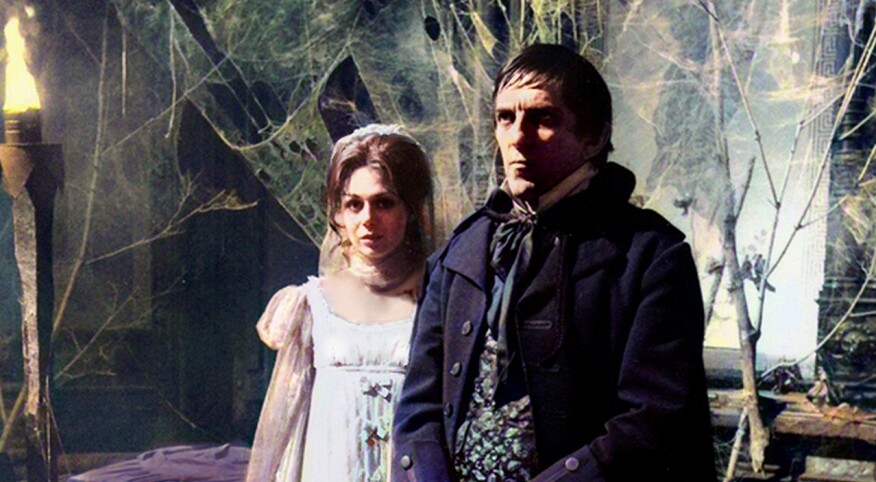 I'm only one of legions of actors who launched a career with a stint on a daytime soap. Along with repertory theater and summer stock, soaps have long been considered a great training ground for young actors, traditionally providing a relatively safe forum to practice skills and gain confidence. They've also proved to be a showcase for casting directors to spot budding talent.

Before going on to stellar careers, Brad Pitt (Another World, 1987), Meg Ryan (As the World Turns, 1982), Leonardo DiCaprio (Santa Barbara, 1990), Bryan Cranston (One Life to Live, 1985) and Julianne Moore (Edge of Night, 1984) learned scripts overnight to perform on camera with little rehearsal the following day.

When I got my start back in the 1960s heyday of live broadcast, daytime serials aired once, never to be seen again. If a line was dropped, coffee spilled or you tripped on a rug, it barely registered with a matinee audience composed largely of housewives, children and people working night shifts. Actors could begin each new episode fresh, with yesterday's bungled dialogue blissfully forgotten.

I was fresh out of drama school when I auditioned for Dark Shadows, a brand-new ABC-TV soap, in April 1966. I appeared in the very first episode as Maggie Evans, a fast-talking waitress from the wrong side of the tracks. My long dark hair was stuffed under a short blond wig.

Facing three cameras on set that day, I was so terrified that I promised God that if he'd just get me through the episode, I'd never act again. He did. But I had a 13-week contract and kept on acting despite dropping a line, spilling coffee and tripping over my feet in the first scene.

Most other soaps of the day were domestic dramas involving garden-variety infidelity, divorce and the odd dispute over a love child. But Dark Shadows, originally billed as a Gothic romance, soon veered into lurid melodrama, embracing the supernatural with witches, werewolves and a 200-year-old vampire.

In short order, Maggie ditched the blond wig, quit her waitress job and, despite lacking a teaching certificate, went to live in the mansion on the hill as governess to a 12-year-old boy. Maggie, who was never once seen in front of a chalkboard giving instruction, quickly became the main squeeze of vampire Barnabas Collins.

That's when our entire cast of stage-trained actors assumed multiple roles in various time periods. In addition to Maggie, I played Josette DuPres, a countess from Martinique (1795); Rachel Drummond, a governess; and Lady Kitty Hampshire, a conniving noblewoman (both 1897).

Have I lost you yet? The show's writers were so befuddled that one of them was sent to ask young fans congregating outside the studio if any of them could recall what occurred in a particular story line. Actors, with no sense of where the plot was going, blithely played scenes in whatever time periods their costumes of the day indicated. Intricate special effects requiring blue screen, fog, fire and flying bats became commonplace—and ate up rehearsal time. We were forced to skip over dialogue while a ghost was rigged to rise out of a grave or a secret panel was triggered to open on cue.

Today these effects would be accomplished with CGI (computer-generated imagery), but we used primitive items such as a paper cutout of a bat dangling on the end of a fishing line, jiggled by a propman.

We had a scant eight hours, beginning with a blocking rehearsal at 8 a.m., to complete a half-hour on-air show by 4 p.m. Nerves were frayed by the 2:30 p.m. stumble-through dress rehearsal, particularly on days when we wore 18th-century costumes and had to spend extra time in the makeup chairs donning elaborate wigs and prosthetic devices, which included fangs, scars and whatever else it took to look like a werewolf.

During the on-air show, anything that could go wrong often did. We were champs at ad-libbing, but there were days when actors wept over disastrous performances. We couldn't redo the show because the 4 o'clock news had the slot after ours. Editing wasn't possible with old-style kinescopes that captured the live show off a television monitor. But Dan Curtis, the creator of Dark Shadows, laughed off our concerns, saying, "Forget it. No one will ever see the show again."

How wrong he was! Fifty-five years later, all 1,225 episodes are available on DVDs, handsomely boxed in a coffin. There's even a special blooper reel, featuring such humiliating flubs as a ghost stumbling, a dead body blinking and a certain vampire swatting at a fly divebombing his nose in a dank crypt. I still cringe seeing myself as Josette in a cemetery searching for Barnabas while my swishing velvet cape almost topples a Styrofoam gravestone.

It's reason enough for our family of Dark Shadows actors to bond for life. I met Lara Parker, my close friend who played jealous witch Angelique, for lunch one day. Our waitress did a double take when she recognized us, astonished that Josette and her arch rival, Angelique, would be dining together. David Selby (Quentin), Mitch Ryan (Burke Devlin) and I recently did a play on Zoom together with actress pal Susan Sullivan (Dharma and Greg, Falcon Crest), who once played a ghost on Dark Shadows.

Our lives are forever entwined, condemned to seeing our young actor selves fumbling, stumbling and flubbing our way through shows that were meant to be seen only once!