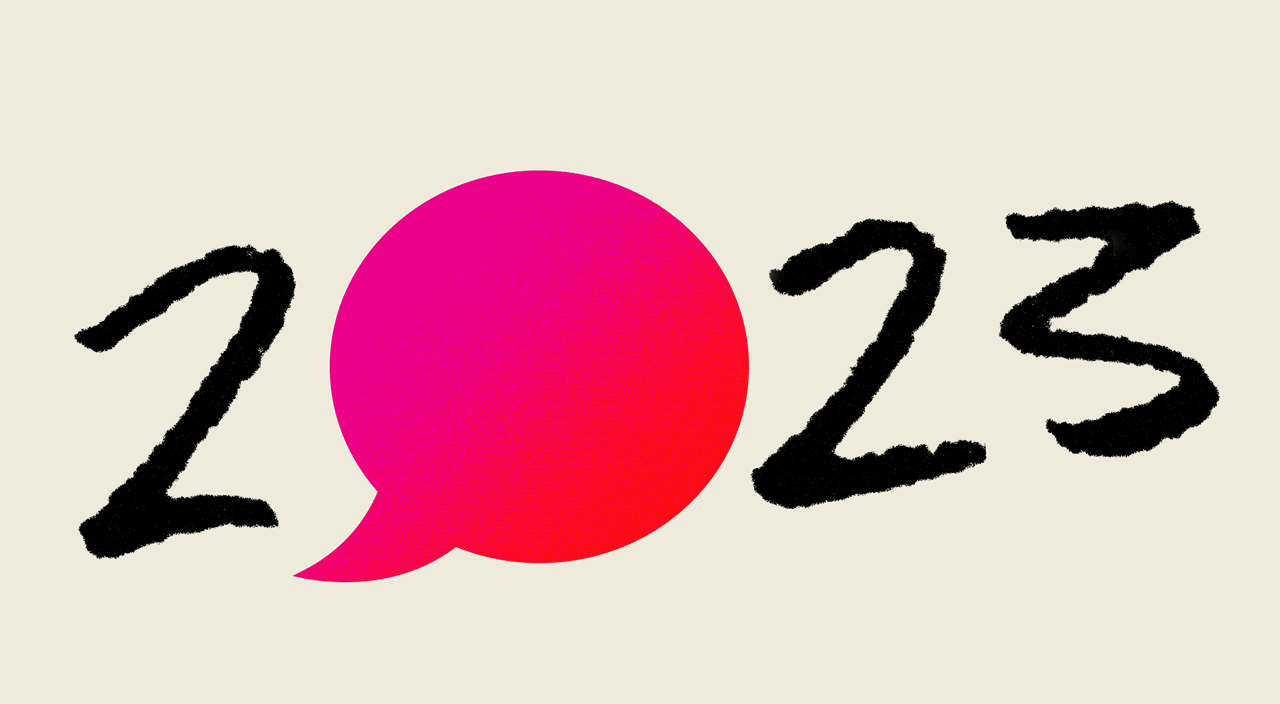 New Year's resolutions often target a superficial fix of a minor problem through a negative lens—like skipping junk food because you can't fit into your favorite dress for the high school reunion, or not binge-watching episodes of your beloved series so you feel less burned out the next day.

But what if you had a new way of looking at the calendar's lineup of tomorrows, by making monthly promises to yourself that provide a broader glimpse into feeling good?

"There is lots of good evidence that planning with positive mental imagery can be beneficial for your well-being," Judith Moskowitz, professor of medical social sciences at Northwestern University's Feinberg School of Medicine in Evanston, Illinois, told me in an interview.

"Framing these goals as what you're trying to do vs. things you're trying to stop or avoid is better for your emotional well-being and happiness," said Moskowitz, also director of research at the Osher Center for Medicine and Integrative Health.

There is a reason we focus on what is wrong and needs fixing. "Humans are wired to notice the negative stuff; we pay attention to the bad things," Moskowitz said.

Much of that is for survival of the species—to notice the safety threats and take action, like the bison bellowing at each other when they grow fearful. But that negative mode has evolved to an oppressive culture making us often feeling less than, and in need of repair.

We don't have to buy into that messaging.

"If we truly understand what is required of us at this age, we are blessed with enormous opportunity and can enjoy limitless possibilities for a future life. We can renew ourselves. We can live an extraordinary life untethered to any prior life," Barbara L. Pagano wrote in her 2022 book, The 60-Something Crisis: How to Live an Extraordinary Life in Retirement. Pagano knows about being extraordinary.

At 63, she and her daughter, Elizabeth, embarked on a six-month, 2,000-nautical-mile sailing adventure around the Caribbean—having never sailed such distance before. Short of a world sailing tour, these 12 monthly promises may open the gates to a year—and a life—framed in optimism.



As we wind up this first month of the new year, be relentlessly honest about what benefits you reap from relationships, activities, work, hobbies and communities. Use that scrupulous assessment to create a plan to stick with those people and things that enhance your life.



Partnered or not, salute the lovable aspects of your personality, purpose and daily life. Some may go as far as declaring solo-gamy (the act of marrying yourself), but even without the ceremony, you can commit to affirmative self-love.



Whether it be woodworking, yoga, tarot card reading or cooking, dive into the newness of an endeavor by seeking classes, webinars, podcasts or books on how to embark on a skill that will renew you.



Speak up when you hear gossip or misinformation, whether it is idle chatter about a neighbor or falsehoods about news from around the world. You want to rely on the veracity of information you ingest as well as the truth of what you dish out.



The biblical idiom, "To whom much is given, much will be required" goes beyond the religious context. Volunteer your expertise and time to family, friends, community and larger world as your generosity can boomerang, delivering love, fulfillment and connections back to you.



June: Meet Wellness Halfway

This is a time halfway through the year, when you can look back and ahead, reaffirming healthier habits in ways that are achievable, adjusting if needed.



Beyond discussing social justice in the abstract, promise to jump-start your own group. Or, align yourself with a movement or cause to further the mission of fairness, equity and equality across all identities with actions you like today.



Contribute as a global citizen daily by lessening your carbon footprint with sustainable practices, whether that means reusable water bottles and grocery bags, recycling old clothes, or taking a hike or bike instead of a car.



Promise to read and learn more of new genres such as a translated memoir from an author across the world, or new sci-fi, YA, poetry or historical fiction. Share titles with friends, discussing what you're reading and why it matters.



You don't have to go bungee jumping (unless you want to), but participate in something that may scare you a little like live open mic storytelling. Or, be bold and travel alone to a nearby city or faraway town, and go restaurant-hopping and museum-hopping, with the best company possible–yourself.



Write a short note (pen to paper, not a text, Facebook or Instagram post), thanking a friend or stranger for their accomplishment or act of kindness.



December: Celebrate Good Times

Accentuate the positives of the past year—by yourself or with friends—with a candle in a cupcake (or muffin) and tell yourself, "I did my best. I am fine."

Yes, you may be branded a Pollyanna for forever looking on the bright side but acknowledging life's challenges and being positive anyway has measurable benefits. You can tell yourself, "Life is stressful, things can be really hard, but I can be positive," Moskowitz said. "Being positive will help you continue coping and give you some moments of joy and satisfaction while working on those goals. When you feel better, the people around you feel better."

That's a goal for sure.

What promise have you made to yourself in 2023? Let us know in the comments below.