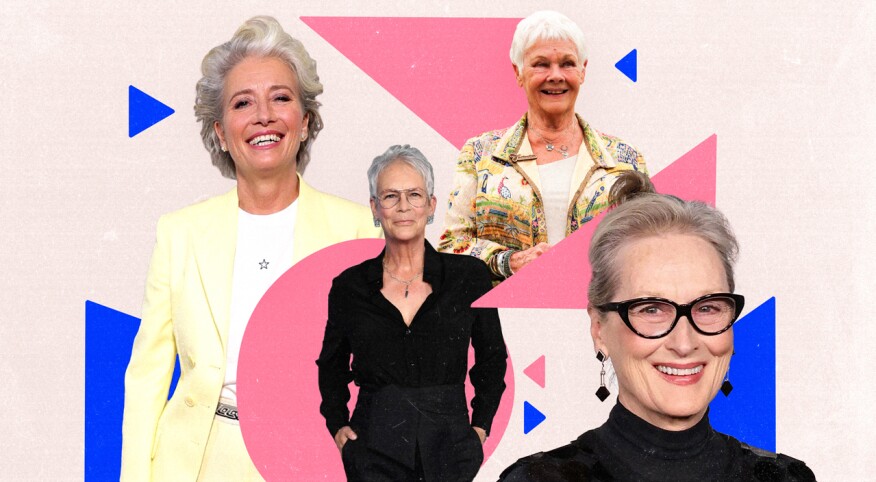 I turned 50 last December, and I've been reexamining the notion and definition of beauty. As a little girl, when I pictured beauty, I imagined a Disney princess. I didn't think of beauty as more than skin deep.

I spent most of my teenage years avoiding mirrors due to my terrible skin and dental braces. I was bullied mercilessly, and my mother would remind me that those mean pretty girls would peak too soon, and she was right. My mother instilled in me that beauty would fade, but brains and bravery would prevail. She taught my brother and I that "manners cost nothing" and that being kind and gracious made a person beautiful.

I'm of Scottish and Irish heritage, and I live in Dublin. I suspect that like most women of Celtic backgrounds, my mom wasn't raised in a glossy upbringing, with lots of compliments and affirmations. She is 5-foot-2 and gorgeous, although she doesn't think so, even with her curvy figure, brown sparkly eyes and luminous smile. She let her hair go gray during the COVID-19 lockdown, and it looks fabulous.

My mother is charming and unassuming and constantly learning: Taking up Chinese cooking in her 40s, tai chi in her 50s and sewing in her 60s. For her 75th birthday, she got a telescope. This growth mindset is what makes her truly beautiful — a good lesson to me as I age.

Until recently, images of skinny young women in the media were ubiquitous. Fashion houses and magazine editors are finally realizing that mature women exude a radiance and beauty that is far more than skin-deep. There are many older women shining the light on self-acceptance at every age.

Silver-haired Jacky O'Shaughnessy, who is in her 60s, has been modeling for American Apparel since 2011, and is featured in sexy underwear ads. She has been outspoken about body positivity. Catherine Deneuve appeared in a video campaign for Louis Vuitton in 2017, at age 73.

When I look at some of the biggest stars in movies, I'm drawn to those with presence, substance and style.

Women such as Emma Thompson and Jamie Lee Curtis, who are still stunning in their 60s, Meryl Streep in her 70s, Jane Fonda and Judi Dench in their 80s. Curtis quoted at the Radically Reframing Aging summit as saying, "I am pro-aging. I want to age with intelligence and grace and dignity and verve and energy."

These women illustrate that aging can be full of promise and possibility, a good message for people like me turning the corner on 50. Sadly, there are still far too many unrealistic portrayals of beauty.

Justyna Jurczyk, an Ireland-based psychologist and life coach, asserts, "Getting older and accepting the natural changes that happen in life is a delicate and sometimes difficult process, because it means confronting some challenging existential questions about our choices and the meaning of our life. Women have the additional challenge created by pop culture and social media — finding their way through the irrationally high and impossible standards of female (fake) beauty."

Many studies confirm what we already know — exposure to unrealistic images on social media harms our mental health. A 2021 study published in the journal Cyberpsychology, Behavior, and Social Networking indicated that taking even a one-week break from social media can lead to "significant improvements in well-being, depression and anxiety."

I've lived in Ireland, Scotland, Australia, Spain and France, and have noticed that standards and expectations for beauty differ across the globe. In Ireland and the United Kingdom, like in the United States, it's not uncommon for women in their 20s to begin Botox treatments. French women, however, have a different approach.

Sylvie Chantecaille, founder of Chantecaille, a global luxury skincare and cosmetics brand, based on natural ingredients, told me, "Aging happens. It's normal, and there are many good things about it. As someone who has worked in the beauty industry for most of my life ... getting older is about embracing what makes you happy and embracing who you are."

My mother's approach is similar to the French philosophy — she doesn't chase perfection but cares for the skin she is in. She rarely wears makeup and keeps in shape with daily walks in the fresh air. Her skin is soft, glowing and almost wrinkle-free, based only on good genes and a good moisturizer. She taught me that it's up to each woman to define what beauty means.

Though you'll rarely see me without lipstick and mascara, I do things that make me appreciate how my body feels, including meditation, yoga and running.

Over the past couple of years, I've noticed some wrinkles around my eyes. Coming to terms with the fact that my youthful bloom is fading has been good for the soul. I realize that growing older is a privilege. My life has been full of challenges and laughter — every one of those wrinkles has been earned. I've never had fillers and don't think I ever will.

No judgment on women who do; I simply don't buy the idea that to look good, we should try to look younger. At 50, I can honestly say that I love the woman I am, and the woman I am becoming. I know that I never was, nor ever will be, "conventionally beautiful" and that's OK. I know exactly who I am: a woman whose sense of self is not based on external validation; a woman who is smart, brave, honest and kind; a woman who has been fortunate enough to travel the world, overcome challenges, follow her passions, fall in love and have a wonderful role model in my mother. I have her smile — and what could be more beautiful than that?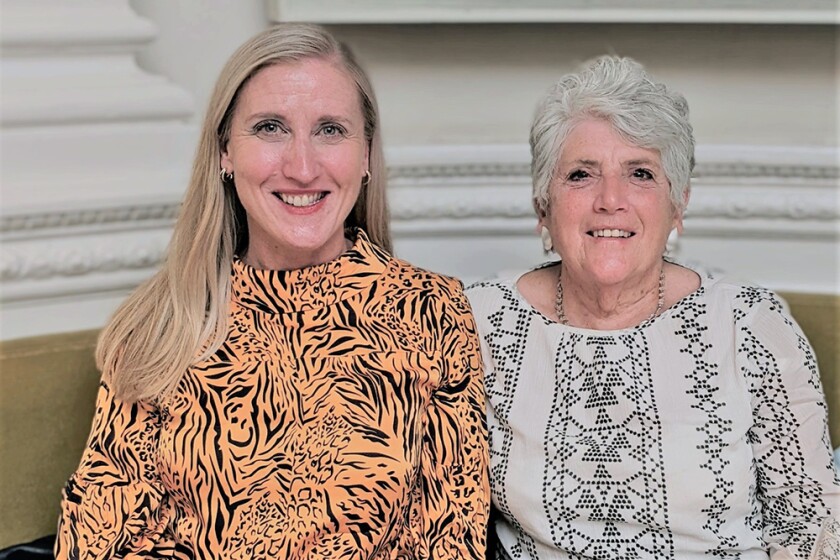 Which older actresses inspire you? Let us know in the comments below.