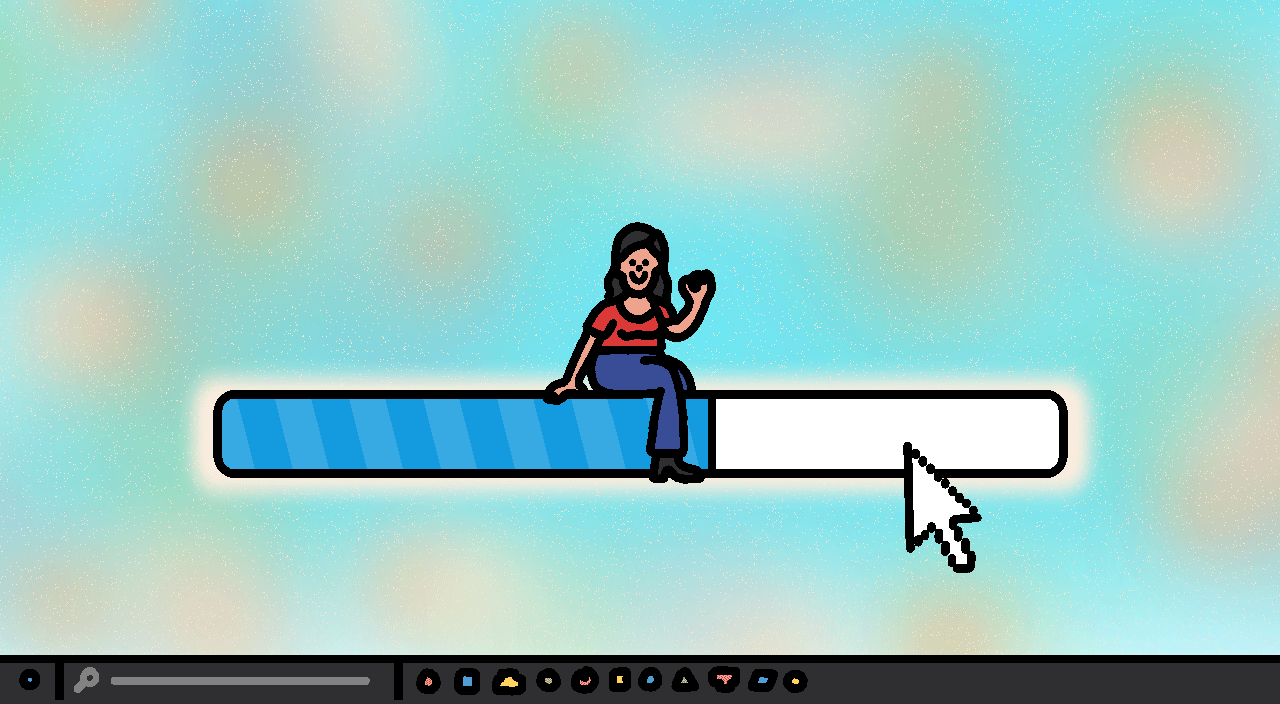 On a recent breezy beach walk in Rhode Island, I thought about Donny and Marie. If the duo recorded a song about the milestone of reaching midlife, would the lyrics be something like this? I'm a little bit yuh-oung … and I'm a little bit ol-ol-old.

Welcome to 51. Not young. Not old. Midlife. Defined as "the period of human life between youth and old age."

In books, movies, families, relationships and careers, it's always the beginning and the end that get all the fanfare, all the attention. But as I get older, I know it's in the middle, the halfway mark, where we need to pay attention. The middle is sacred space where the story happens — the book gets good, the friendship deepens, the marathon challenges us to keep going, the couple falls in love.

At 51, the crumbs of motherhood are gone, the teenage tears are dry, our puppy is a wise old dog, and the unknowns about public school systems, smart career moves, or what my drink is (for the record, it's a dry gin martini, up with a twist) have been resolved. When middle age arrives, we have our true friends, we've started our own family traditions, and we know our favorite vacation spots.

We wake up one day to realize we are at literally at the top — we are the bosses, president of the board, the one in charge. We don't want to be someone else's definition of successful, happy or beautiful. Our expectations are rooted in reality, we (mostly) know who we are, and we experience the kind of peace that comes from living long enough to know, as poet Sara Teasdale writes: "Peace flows into me. As the tide to the pool by the shore; It is mine forevermore. It ebbs not back like the sea."

Of course, life still sprinkles new challenges and experiences — college decisions, eldercare, aging parents moving closer to be with grandchildren, menopause, roof repair. We're still driving a practical car and saving money for our dream kitchen renovation and retirement. But this time is filled with midlife magic — I'm a little bit young and I'm a little bit old — and the solid foundation I've carefully built for decades making 50 (or 51) a safe space and a hard-won celebration of my not-so-young-self meeting my-not-quite-yet-old-self. To me, a safe space is a place of understanding, learning and deepening awareness. A place to breathe deeply and exhale fully.

Does anyone other than a doctor use the word "aging"? My girlfriends and I have never used the word. We talk about our birthdays, the shock of the numbers climbing, and then we dish with delight, not about aging but about arriving. No one tells you this — shhh! — but when you are in your early 50s, you really are starting to live what Oprah calls your best life. My friends and I are very clear on our passions, career, sexuality and family. At 50, we are no longer invisible to ourselves — the song "I Can See Clearly Now" plays in the background as the soundtrack to our lives. Every day, I try to take a minute to conjure my inner Harry Potter to celebrate that I've discovered the secret passage to Platform 9¾. (I guess Platform 51¾ would be a more accurate number.) Boarding the Laura Express to a charmed land where I embrace my body, my beauty, my wisdom. I've found the me in the middle, and this is the place where the/my story really gets good.

Being on the cusp of young and old means I can still rock a bikini, dance for hours and flirt. I have the energy and experience to run a business, focus on my fitness, cook creatively, read, write and have sex.

My dear daughter and dear son (twins) do not need me to cook, clean, wash, coddle or devote every spare second to keeping them alive. As the children take their own next big steps into adulthood — they graduated from high school this year — I still have moments when I feel like I'm the kid figuring out college, jobs, relationships, where to live. But then I realize these whispers from my own past are triggered by their future. It's an in-between place that can take me by surprise. And when it does, I sit in stillness as the wispy tendrils of youth and adulthood and aging swirl around me here in the middle.

I'm grateful I've found this space and place. Choosing to celebrate my not-so-young and not-so-old self from this perch is an unexpected gift and view that leaves me breathless.

So, as I Google college dorm supplies, I'm also prepping for my own next adventures with wish lists, checklists and dreams. Maybe I'll even create my very own themed cocktail for this time in our lives — equal parts Sex and the City, Firefly Lane and Dead to Me, with a delicious Grace and Frankie garnish. It's time we all raise a glass to the underrated magical middle age. Cheers!