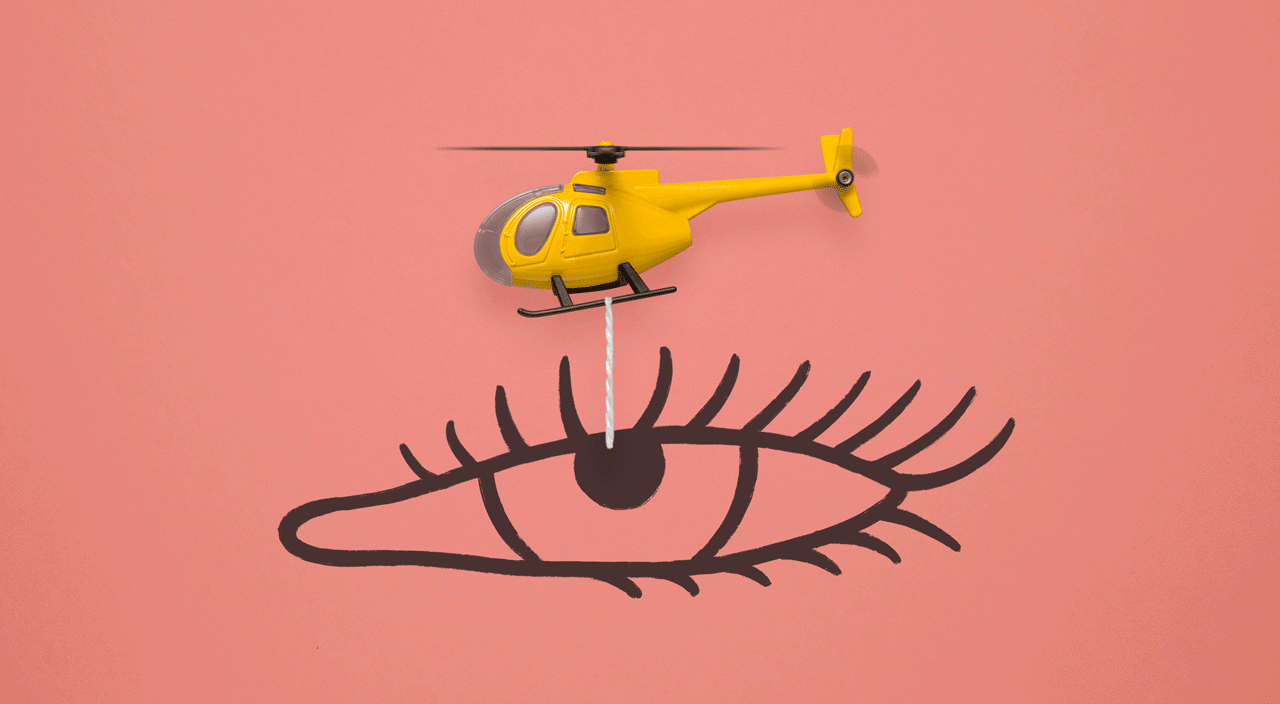 Early on, I had decided to age gracefully and naturally. Until recently, the only plastic surgery performed on my body involved the removal of precancerous moles. That philosophy changed when I realized I was having trouble seeing due to my drooping eyelids. Even my friends kept asking me, "How do you see where you're going?"

It was getting difficult. Not only couldn't I see as well as I should have, but I felt tired, draggy and unable to concentrate. By 7 p.m., I'd feel as if it were midnight.

Still, I resisted. I was given this body, and although gravity was wreaking havoc on most of it, I accepted the changes. I could live with saggy arms, flapjack breasts, cottage cheese thighs. However, it soon became apparent I couldn't live with my drooping eyelids.

So, I did what any intelligent woman would do these days and bought a multitude of miracle creams. In the end my lids still drooped, and my bank account dwindled.

I had to resort to plastic surgery. The procedure to lift the lids is called blepharoplasty. My research led to numerous websites where I learned the drooping is caused by a weakness of the muscle that raises the eyelid.

According to my surgeon, David Chong Kim, M.D., who practices in Southern California, "it is a low-risk procedure, with dry eyes being the worst side effect, easily remedied by using eye drops. This is because with the lids lifted, more sunlight is entering the eye." He also told me that most women have the procedure for cosmetic reasons, while men will wait until their vision is impaired.

Although I have two X chromosomes, I fell into the latter category. And since I was indeed visually impaired, my insurance would cover the surgery.

My first step was to visit my ophthalmologist. She then gave my name to the surgical department for the final examination and medical approval.

On the day of that visit, my right eyelid hung like a drape over my eye. I was prepared to take the eye exam, which I assumed would prove that I had lost some peripheral vision. I didn't even get that far. Dr. Kim took one look at me and exclaimed, "You're good to go."

For seven days prior to the procedure, I was advised to avoid alcohol and any blood-thinning medication.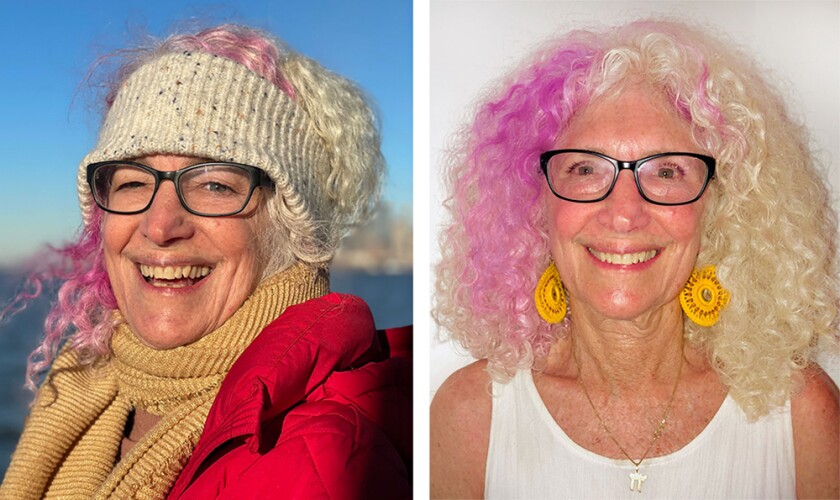 Finally, after much anticipation and a bit of anxiety, the day arrived. I sat in the waiting room, a bundle of nerves. Not familiar with plastic surgery of any kind, I reassured myself the procedure was necessary, and I would not only see better, but friends and family would once again see my eyes.

Although some surgeons administer a twilight sleep, Dr. Kim preferred a local for the procedure. He carried on a lively discussion with me the entire time, putting me at ease. I felt quite safe and in capable hands. Once home, I was totally alert. As the numbness wore off, I experienced only minor pain, quite manageable with Tylenol.

I had to ice 20 minutes on, 20 minutes off for the first three days. I also had to avoid lifting anything heavy or bending over, so my sister came over to help with my family obligations. The ointment I applied to the stitches did blur my vision a bit, but I was told this was normal.

A week after the blepharoplasty, the stitches were removed. Holly Greene, a preoperative nurse at the Centre for Plastic Surgery in Grand Rapids, Michigan, suggested I take arnica to help with the bruising. I took the pills religiously, but I still resembled a raccoon for many weeks.

Now, several months into the healing, I am still a bit swollen, but the difference in my attitude is amazing. I feel happier, healthier and more energetic.

That said, I did face some post-operative restrictions. Knowing these beforehand may help you decide what time of year you'd like to have the procedure.


Not that I'm going sunbathing as I did in my younger days, when I slathered baby oil all over my skin, but I do like to feel the sunshine on my face. Too much sun can cause the scars to turn red or brown, depending on one's pigmentation. So, for the next year, I will go everywhere with a big sun hat and sunglasses. And I'm loving the look.


No heavy exercising for six weeks
As I love to swim, I'm glad I had the procedure done in January. So, if you're planning on trying out for a swim team or training for a marathon, have the procedure in winter. If you're a fanatic skier, have it in the summer.


No eye makeup until the stitches are removed

Although my eyelids are still a bit purple, I haven't worn any eye mascara or eye shadow yet. I had to postpone a podcast appearance, but I wasn't up for an Oscar, so no worries there. I do apply face creams and sunblock, but nothing on my eyelids.
Overall, I'm very pleased with the results. I am back to my regular exercise regime. I can definitely see better. My concentration has improved. And to top it off, I like seeing myself in the mirror. I may not look 40, but no one takes me for my 97-year-old mother's twin sister either.