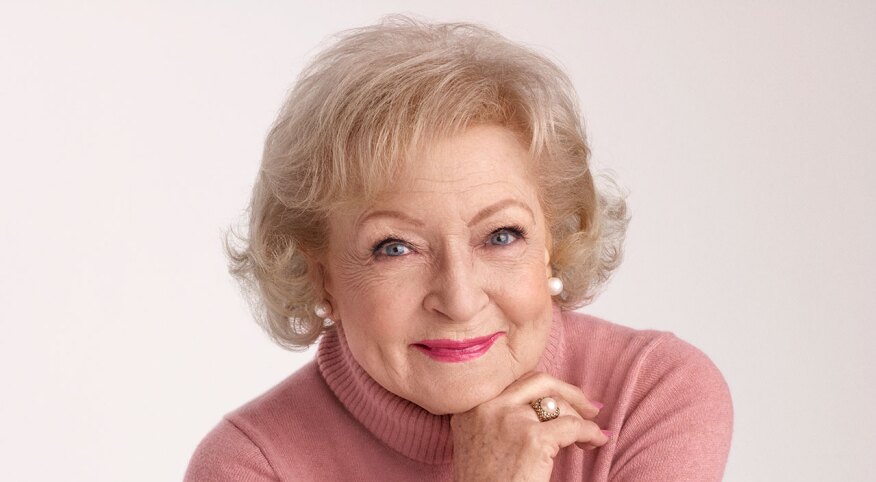 While the world continued to endure a deadly pandemic, I was privileged to experience the best assignment of my life: writing a book about a national treasure named Betty White.

Sadly, I never had the opportunity to actually meet White. She couldn't actively participate for health reasons. The last time she was seen in public was the day before her 98th birthday in January 2020. Though after interviewing many of her longtime friends and costars from The Mary Tyler Moore Show, The Golden Girls and Hot in Cleveland, I composed BETTY WHITE: 100 Remarkable Moments in an Extraordinary Life, published last April.
Her career extended from the beginning of television itself, when she made her debut as cohost of the local Los Angeles broadcast Hollywood on Television in 1949. She remained impossibly hard-working and energetic well into her 90s, which included playing "cut-throat Scrabble," according to her best friend, actress Millicent Martin.

"The first thing that struck me about Betty was this youthful exuberance," Boston Legal Executive Producer Bill D'Elia told me. "I mean, she was indefatigable. It was like she was 17 years old."

Married three times — lastly to game show host Allen Ludden from 1963 until his death in 1981 — she never had children; work was her baby.

As White said in an interview on CBS Sunday Morning in 2012, "I didn't choose to have children, because I'm focused on my career. And I just don't think, as compulsive as I am, that I could manage both."

The queen of Hollywood, who died last Dec. 31, 17 days before her 100th birthday, was also a trailblazing feminist, a fighter of racism and a passionate advocate for animals. She wasn't particular; dogs, cats, chimps, horses — she adored them all, keeping many as pets.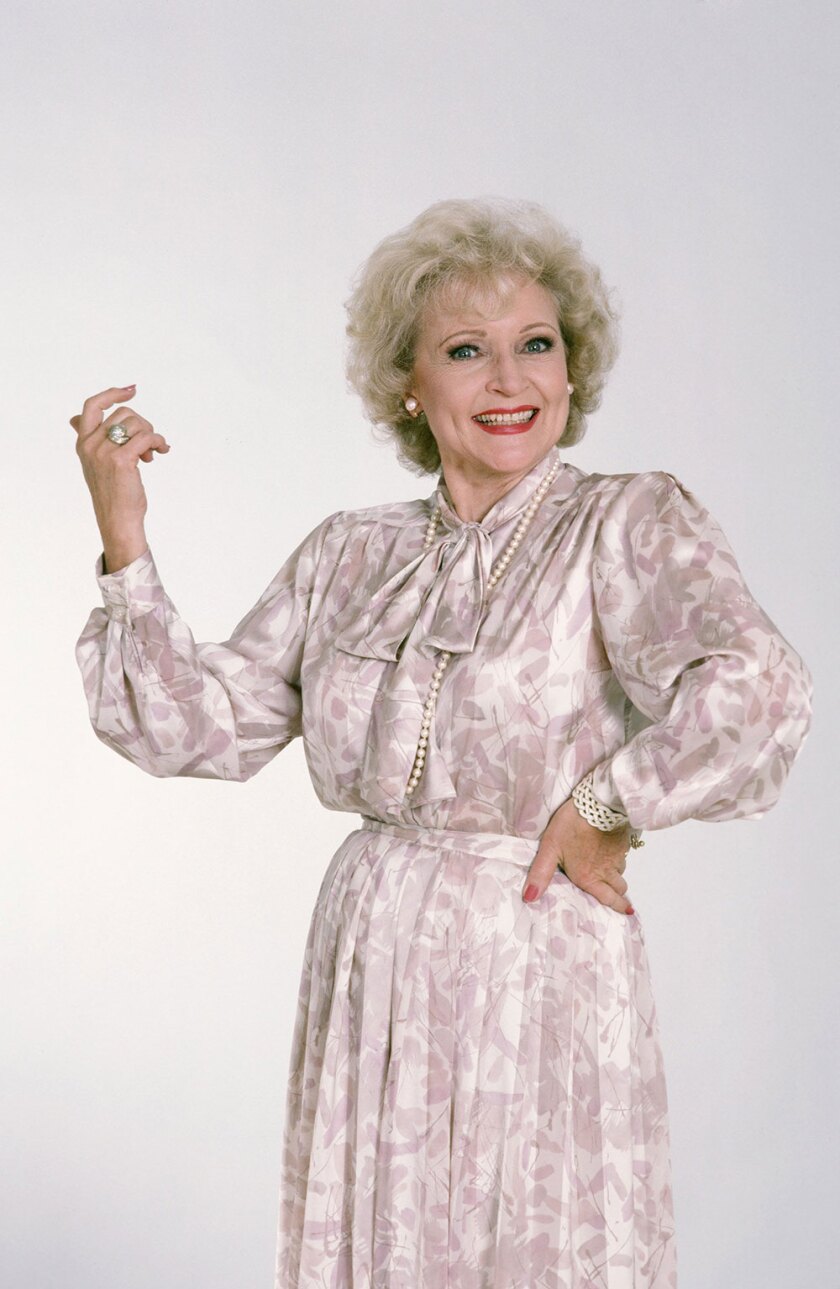 Her satirical response to "Why do you believe you've lived this long?" was essentially to mock fate, admitting she subsisted on hot dogs, french fries, red licorice and vodka on the rocks. Her exercise? She said it was walking up and down the stairs in her home.

Using the eloquence of her words, we can easily find several Betty White lessons on living life to the fullest — with humor, hope and grace.

Here are six of my favorites.

1: "Kindness and consideration of somebody besides yourself, I think that keeps you feeling young. I really do." — on CBS Sunday Morning (2011)

As White understood, getting outside of your ego is a key to fulfillment. For her, that meant caring for loved ones in need and also extended to the love she showed for her fans, as witnessed firsthand by Annie Wetherbee, her stand-in and unofficial assistant on Hot in Cleveland.

"During shooting nights, everyone would want a picture or an autograph with her," Wetherbee recalled to me. "She loved meeting people and cared about her fans so much that she could never say no."

2: "It's your outlook on life that counts. If you don't take yourself too seriously, pretty soon you can find humor in our everyday lives. And sometimes it can be a lifesaver." — to the Chicago Tribune (2011)

This life lesson was underscored in a chat I had with legendary actress Candice Bergen of Murphy Brown and Boston Legal fame. Bergen worked with White on the latter show during White's several appearances as a guest star.

"Everyone fell in love with Betty instantly," Bergen said. "I've never met a more appealing, warm, witty person. She had an edge but not too much of an edge."

This was corroborated by Gavin MacLeod, her Mary Tyler Moore Show costar, who supplied the foreword to my book. "I think what's kept Betty going strong to such a ripe old age is her attitude," said MacLeod, who died in 2021. "She's an optimistic, upbeat, loving person, and that can keep you healthy, strong and vibrant."

3: "Don't try to be young. Just open your mind. Stay interested in stuff." — to the Associated Press (2010)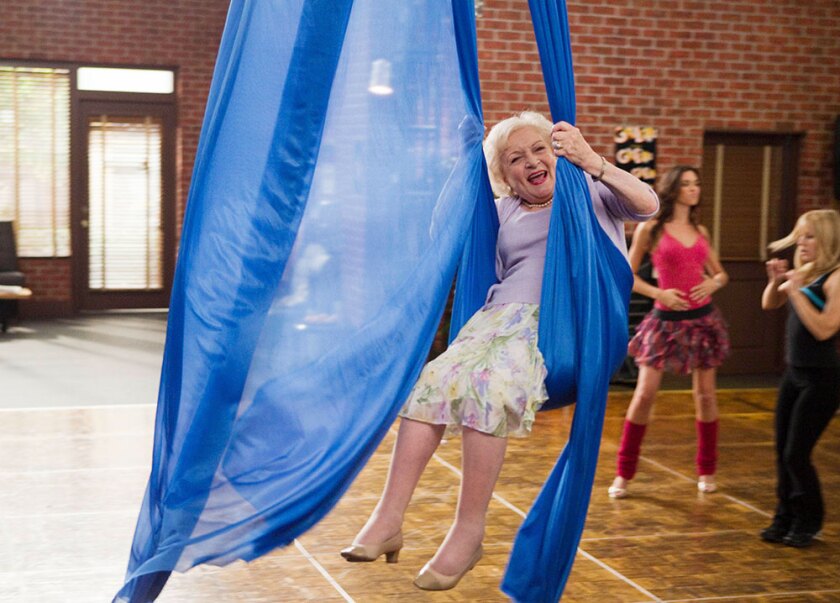 We all know those who struggle desperately to cling to their youth through some combination of denial, fashion and surgery. White understood that staying actively engaged was the real fuel for a youthful spirit.

Millicent Martin's husband, Marc Alexander, like his wife a close friend of White's, observed to me: "She did crossword puzzles every day and stayed involved in what was going on in the world. It was just an enduring curiosity that clearly kept her involved and young."

4: "Retirement is not in my vocabulary. They aren't going to get rid of me that way." — to USA Today (2009)

Whenever she was asked about retiring — which was annoyingly often — White expressed a measure of befuddlement. She loved what she was doing, so why retire? Working is what made her feel alive.

Wendie Malick felt privileged to have a close-up view of the renaissance that White enjoyed during their years together on Hot in Cleveland (2010–15).

"She showed me that not only was there life after 60," Malick said, "but that your third act could be the sweetest one yet. Instead of thinking, Oh, my God, maybe it's over..., she just really opened up this whole idea of the last act being a big chunk of time — if you're lucky and healthy."

White wasn't physically able to work during the last few years of her life. But her vigor lasted for decades, and there was no coddling this older actor — ever. No allowances needed be made to accommodate her due to age or eminence, confirmed Hot in Cleveland script supervisor Kari Hendler.

"You'd imagine it would give [her] a perfectly valid excuse to sit a lot, to show up late, to be off on her lines," Hendler told me. "But no. She was always right on time, often even a few minutes early. Always incredibly professional. Knew her lines perfectly."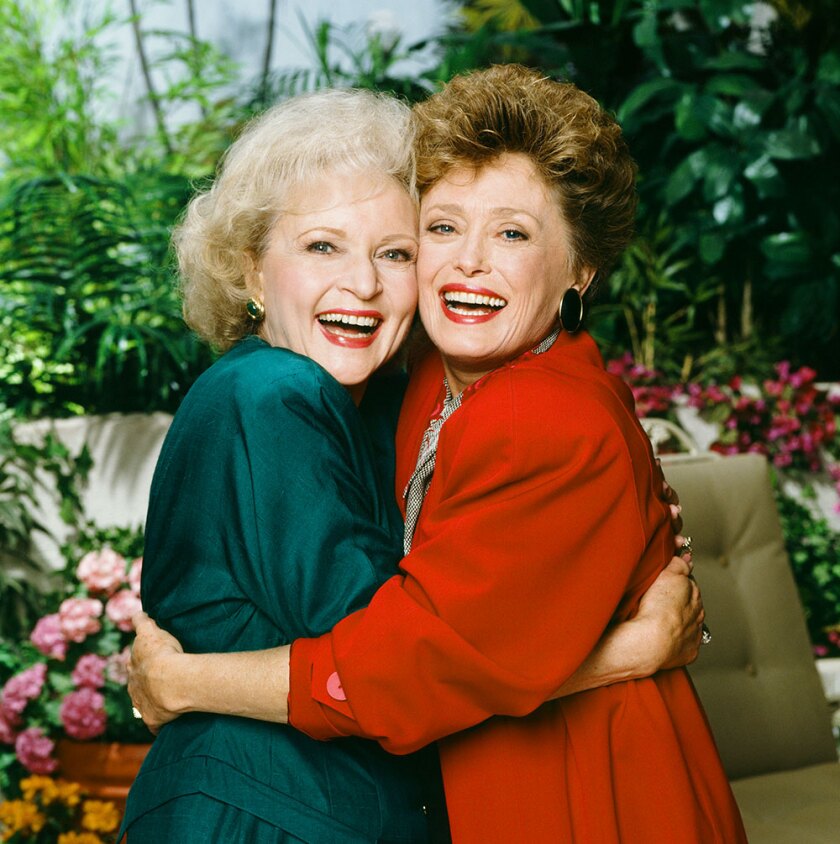 5: "Friendship takes time and energy if it's going to work. Don't take it for granted." — From her 2011 book, If You Ask Me (And of Course You Won't)

It seemed that everyone White worked with became a dear friend, from Mary Tyler Moore to Rue McClanahan to her three costars on Hot in Cleveland (Valerie Bertinelli, Jane Leeves and Malick) to Carol Burnett, Sandra Bullock and Ryan Reynolds, with whom she appeared in the 2009 film The Proposal.

Burnett told me that she stayed close with White throughout the last half-century of her life.

"She's practically perfect in every way, so gracious, and quite the animal whisperer," said Burnett. "But it isn't just the animals. I know how important people like me are to her, because she's always put the time into it."

6: "So many of us start dreading age in high school and that's a waste of a lovely life. 'Oh… I'm 30, oh, I'm 40, oh, 50.' Make the most of it." — From her 2011 book, If You Ask Me (And of Course You Won't)

Indeed, this inspirational icon who kept going and going did make the most of it. At the age of 88, White hosted Saturday Night Live — and here is what Seth Meyers wrote on Twitter about that show after her passing: "RIP Betty White, the only SNL host I ever saw get a standing ovation at the after-party. A party at which she ordered a vodka and a hotdog and stayed until the bitter end."