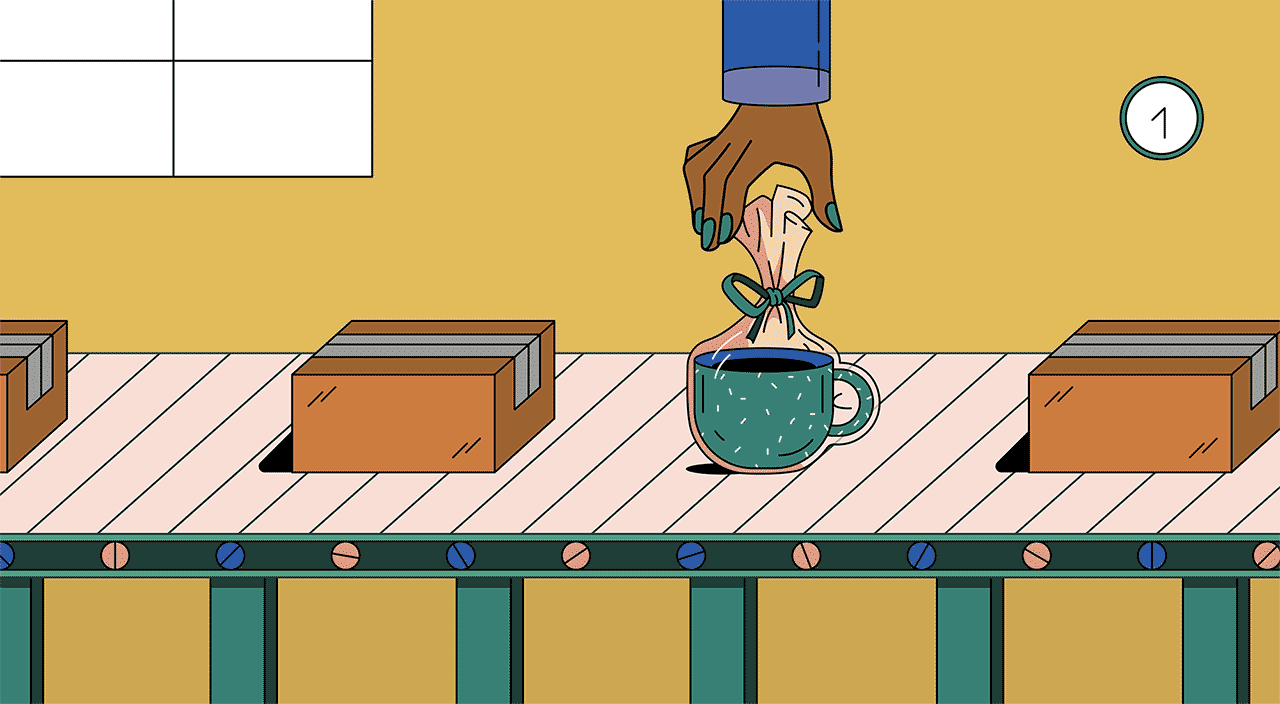 As much as I love my Amazon Prime membership, my favorite places to shop are from brands and organizations that give back in some way. Perhaps it's an independent bookstore competing with the behemoth chain stores. Or maybe it's a small business that employs adults with disabilities. It might be a nonprofit focused on a cause that is important to me, ranging from the environment to youth education to medical research.

My inspiration for do-good gifting? About five years ago, when I was healing from cancer surgery, one of my longtime college friends mailed me a sweet, unexpected care package. I unwrapped it to discover a beautiful tote bag filled with locally sourced coffee and homemade cookies from a local shop in Pennsylvania. Not only did I love the gifts, but I was touched that my friend supported a small business in his community.

This thoughtful present reminded me that the best gifts to give (and receive) do double duty. They should delight the recipient, of course. But they should also give back in some way: donating part of the proceeds to charities, using sustainable materials, employing underserved populations or partnering with conservation groups.

By giving gifts that give back, you are giving not only happiness but, in some cases, survival. In this spirit, let the following ideas inspire your shopping.

Help a struggling friend.

It's been a rough year, with the pandemic lingering and economic fallout hitting folks hard. If you've got a friend who's struggling financially (maybe she lost her job or has mounting medical bills), consider a basket filled with food staples. Take it a step further and gift a beautiful charcuterie subscription from Platterful (starting at $65) with standard, gluten-free and vegan options. Every month, your friend receives a box with meats, cheeses and accompaniments delivered to her doorstep. Platterful also gives back: Each box ordered donates 10 meals to combat childhood hunger. So far, the company has donated nearly 23,000 meals to children in need.

Perk up someone's day.

Got a coffee-loving friend? Consider coffee for a cause from Fire Department Coffee, a veteran-owned business that sells a variety of coffee products, including a line with wake-me-up flavors like Nitro Irish Coffee and Nitro Vanilla Bean Bourbon. Get a 12-pack of 7-ounce cans ($48) or ground coffee (starting at $15). The company gives back some of its sales to the Fire Department Coffee Foundation, a charity that help firefighters and first responders who were either injured on the job or face other serious health challenges. Pair this gift with a sustainably produced 16-ounce coffee cup ($10) from Moka, which uses repurposed coffee grounds and husks that would otherwise be discarded.

Empower friends to age in style.

Know someone who needs help getting dressed? Changing can be quick, easy and stylish with Joe & Bella's Everyday Freedom Pants ($85). The lead designer (who worked with Lululemon and Figs) created these adaptive-but-chic pants, featuring premium, stretchy fabric and a patented three-zipper design for easy access. The company donates a portion of every online product sold to nonprofits that provide care, support and research for those affected by Alzheimer's and dementia. Another idea: Wrap your loved one in JJwinks Midnight Duster Robe ($168), a buttery-soft lounger sustainably made in Los Angeles with eco-friendly fabrics and water conservation methods. The brand donates a portion from every product sold to carbon neutral-focused partners such as Hudson Farm reforestation project in New Jersey and Crow Lake Wind farm in South Dakota. Everyone loves a great-fitting, stylish, durable pair of jeans, so peruse Revtown's sustainably made denim. Their products use BCI-certified cotton (a cleaner cotton production process) and sustainable dyes (using shrimp shells, orange peels, and nut shells to save energy and water and reduce chemical usage), with 100% of all waste recycled into denim yarn or insulation for local housing. Gal pals might enjoy the Athletic Skinny in Sunday Morning Indigo ($89).

Shop at do-good marketplaces.

Shop your conscience by supporting companies that offer fair-trade and sustainable products, often curated from global artisans. For instance, Ten Thousand Villages adopts a maker-to-market philosophy, selling products made by artisans (mostly women) from more than two dozen developing countries. You can shop with intention online (or at dozens of brick-and-mortar shops sprinkled throughout the country) for home decor, personal accessories and other hand-crafted gifts.

Give bling with a purpose.

The nonprofit Loggerhead Marinelife Center sells a variety of sustainable, made-in-the-USA gift items with proceeds supporting its mission of treating endangered sea turtles. Consider purchasing one or more of their meaningful, give-back jewelry pieces, like ShanOre's Sea Turtles Sterling Silver Aqua Crystal Earrings ($115), or pack one of their sea turtle bags (starting at $7) with eco-friendly goodies. Another idea: Gift 4Ocean's Osborne Reef Necklace and Earring Set ($69), made from 100 percent recycled stainless steel and 100 percent recycled crumb rubber from tires recovered directly from the Osborne Reef off Florida's coast. Choose a Give a Cuff bracelet ($25) from Air & Anchor, crafted with an iron base and hand braided with colored thread in this generational family-owned factory. A whopping 68 percent of every cuff purchased goes to charitable causes such as Children's Glaucoma Foundation, National Autism Association, and PeaceLove Foundation.

Give sweet treats that give back.

Ditch the candy canes this year and opt for treats that are delicious, with a purpose. Give the gift of GoodSam's sugar-free Chocolate Candy Coated Sampler Pack ($40) sweetened with organic chocolate from the Central Andes, studded with organic peanuts, almonds and cashews. The brand works with indigenous communities and supports regenerative farm practices that are as good for farmers as they are for the planet. Try the Dark Chocolate Lover's Gift Set ($30) from Divine Chocolate — the first and only Fairtrade and B-Corp certified premium brand of chocolate co-owned by the cacao farmers themselves. The company aims to help end exploitation in the cocoa industry, creating a world where farmers (including women) thrive and prosper. Gift sweets-loving relatives and friends with Brewer's Chocolate Chip Sea Salt Cookies ($30 for a six-box case). The brand aims to reduce food waste by upcycling Brewer's Spent Grain (BSG) from the craft beer industry into delicious, sustainable food products like crackers and cookies.

Give experiences.

Avoid adding to someone else's clutter by gifting experiences to friends who may not be able to afford these classes or outings. Need ideas? How about memberships to museums or science centers. Tickets to movies, plays and concerts. Lessons to learn how to play the guitar, make pottery or cook vegetarian. An AAA membership to protect the drivers in their families.

Gift products made from recycled plastic.

Check out Solo's Recycled Collection, which fuses a sustainable approach with sleek design, "making sustainable bags accessible to the masses," as the company description reads. Products like the Rival Hip Pack ($30) is crafted from recycled, ocean-found water bottles. Solo even makes all its packaging from 100 percent recycled and biodegradable materials. Stay hydrated with Nalgene's Tó éí iiná" (Water is Life) limited-edition series water bottle ($25) made from 50 percent plastic waste. Bonus: $5 off of every bottle sale goes toward continued support and solutions to help resolve the water crisis across the Navajo Nation. Looking for home décor with a meaningful backstory? Shop at Room & Board, a Minneapolis-based modern furniture retailer committed to sustainable sourcing. Gift a one-of-a-kind Plateau Basket ($45-$95), handcrafted by Zambian women who weave the basket from raffia palm leaves and reclaimed plastic.

Feeling charitable?

If you're like me, you like to donate to a favorite charity during the holidays. Why not give the gift of mobility? As a nonprofit organization, Free Wheelchair Mission provides wheelchairs to people around the world who lack mobility. For less than $100, you can provide a life-transforming wheelchair to someone who can't afford one. So far, the organization has distributed over 1.3 million wheelchairs to people with disabilities in 94 developing countries.