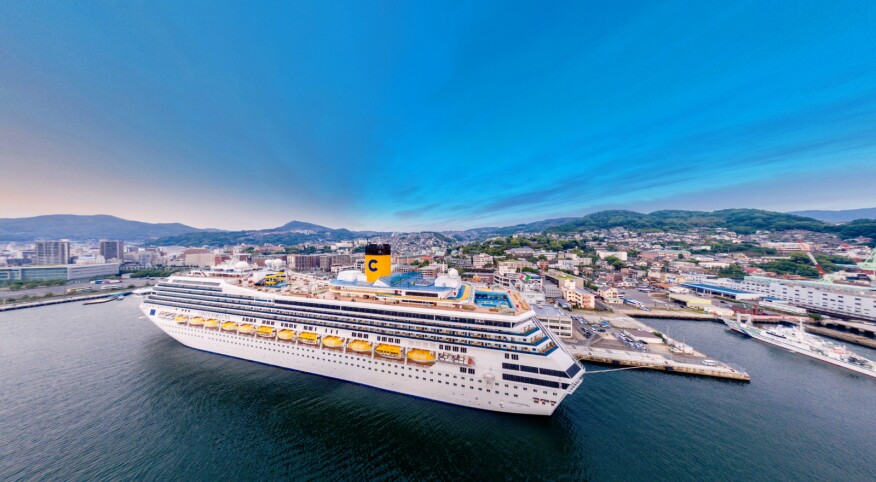 I had no idea what to expect the first time I went on a cruise — on the Disney Cruise Line, with its motto "Where Magic Meets the Sea."

I learned a lot from that family vacation, from the magical feeling of being out at sea to being pleasantly surprised by others aboard the ship and by its offshore excursions.

One thing that astonished me was the average age of the passengers. All the commercials I'd seen for cruise lines showed bikini-clad Gen Zers and millennials sipping fruity concoctions by the pool. I was nervous I'd look out of place in my black tankini with its bulge-hiding skirt, but was thrilled to discover that more than half of the cruisers were closer to my age of 63.

There are so many cruise lines to choose from; among the largest are Carnival, Royal Caribbean and Norwegian. These ships travel all over the globe, to hidden exotic spots and to more common destinations, throughout the Caribbean and Europe.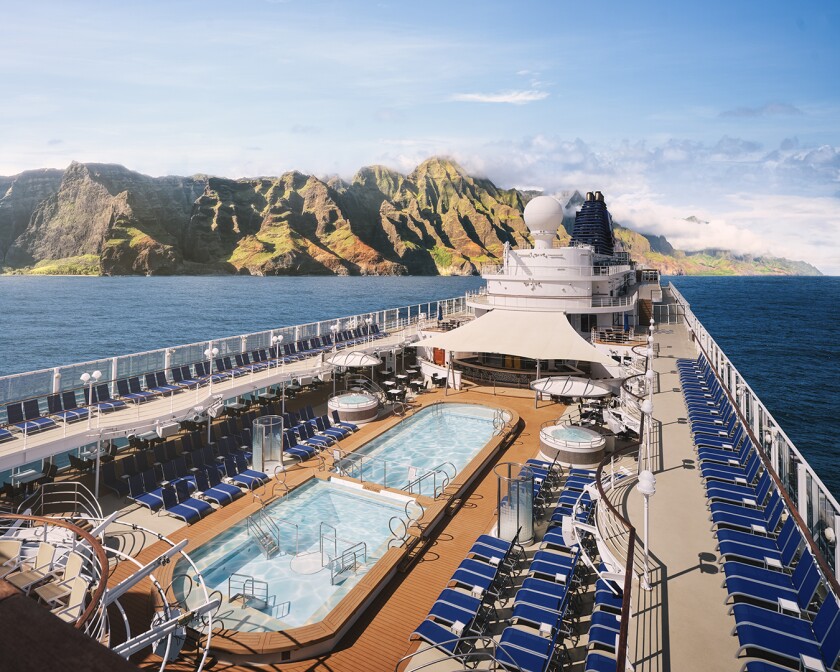 Oceania's ships sail on unique routes through South America.

If you're traveling solo (or with a group of gal pals) and looking for cruises that cater to an older crowd, Debra Thune, a travel agent with Florida-based Cruise Planners, suggests Celebrity, Silversea and Seabourn.

"These cruise lines do their best to accommodate any reasonable request and do a great job of making 50-plus people feel special," says Thune.

River cruises are another great option, such as Viking's "Romantic Danube" excursion or the Avalon Waterways voyage down the Nile. They're smaller ships and often you spend less time out to sea and more time exploring ports of call.

Depending on the destination and ship size, the price of traveling by water varies. You can find affordable packages in the high hundreds or book luxury liners with longer routes that cost thousands. To pick the trip that best suits your economic and comfort levels, work with a travel agent seasoned in cruise vacations.

After my own positive experiences — I'm going on my third cruise this year — I understand why so many older women prefer the ease and adventure of travel by sea. Everything is planned and paid for in advance: transportation, meals, onboard activities and excursions. Most ships have a cellphone app with a daily calendar of events. Of course, you can always do nothing but lie by the pool with a good book.
Julie Bantz, 64, has been on 25 cruises, "to Alaska, Europe, Mexico, the Caribbean and Central America." She relays, "I rarely do the [group] onshore excursions because I like to venture out on my own by taking local tours."

Mildred Kirschenbaum, 99, from Boca Raton, has been on over 100 cruises, proving that you can cruise at any age. She recalls her first trip in 1963, when transatlantic liners had grand ballrooms and white-gloved waiters served passengers dressed in formal attire for dinner. There were no onboard wave pools, climbing walls or water slides, as are common now, but plenty of deck games, talent shows and shuffleboard.

She says she now prefers megaships so she can get around easily on her scooter.

"Even if the weather is miserable, there's always something to do," says Kirschenbaum, who enjoys the casino, the Jacuzzi and the dazzling Broadway-style shows.

A fever for cruises struck Patricia Raglan when she was in her mid-20s. Now 67, she has been on 30.

"There's no driving, no motels and no cleaning; plus, all the meals are included in the price," she says. Her advice for a successful cruise? "Don't overeat or over pack but most of all, don't over plan. Slow down and enjoy your time."

Here are some descriptions that can help you choose your own cruise vacation.

Disney

Ideal for families with young children, its cruises cater to the Disney enthusiast, with all things Mickey- and Minnie-themed. Perfect vacation with the grandkids. I'm definitely a Disney grandma as a Floridian who has taken my grandkids to Disney World and on a Disney Cruise.

Royal Caribbean

Known for being family-friendly, this cruise line appeals to all ages and offers dozens of onboard activities, including aqua shows, zip-lining youth/teen programs and stellar pool slides. The company also has the largest ship, — Wonder of the Seas (6,998 capacity), to be topped in 2024 by their newest, Icon of the Seas (maximum capacity 7,600).

Carnival

This may be the most budget-friendly cruise line, with a younger crowd and a more casual vibe. Highlights on Carnival cruises include a roller coaster, video arcade and lots of partying, with a piano bar and disco dancing. Carnival has added new routes through Australia and Japan.

Norwegian

The pioneer of what is called in the industry "freestyle cruising," Norwegian has no set dining times or enforced dress code. Its laid-back ambiance appeals to passengers of all ages. One standout is a guided kayak tour through the fjords.

Celebrity

Known for little extras such as free Wi-Fi and a champagne welcome, these cruises are popular with the 50-plus crowd. The newer ships have what the company calls the Magic Carpet, a water-level passageway that passengers can walk though for easy access to the ship without having to use ramps or stairs to board.

Seabourn

These smaller ships (458 to 600 passengers) are considered luxury cruises with destinations all over the world, including New Zealand, South Korea, Greenland, Antarctica and French Polynesia. This line is particularly well-known for its journeys through ports of Africa, including an 18-day excursion along the Atlantic coast.

Silversea

One of the more expensive cruise companies, Silversea caters to boomers (who have saved travel funds) with luxurious rooms, five-star dining and full butler service. Along with the glitzy accommodations come onboard entertainment by singers, comedians and magicians and magnificent tours. A standout is the route through Southeast Asia, with stops in Bali and Vietnam.

For ease and relaxation while seeing the world, there is nothing like traveling by sea. On your next cruise vacation — or your first — you just may see me by the pool. I'll be the woman reading a romance novel, in the black tankini.

So how much do you know about cruise ship etiquette? Take our quiz to find out!

Have any of you ever been on a cruise? Which one? Did you enjoy it? Let us know in the comments below.