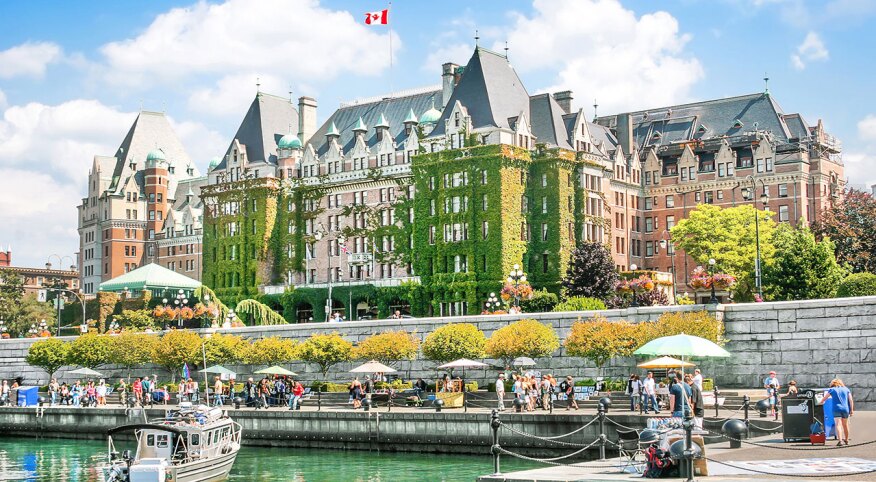 I love Canada, but not just because I was born and raised here and call it home. I love the four seasons, the ushering in and out of cool and warm weather, and how the change of seasons signifies new mindsets and new opportunities for travel.

Here are some places I recommend, organized roughly from west to east. Although the warmest months are preferable for touring these destinations, the surrounding seasons bring fewer crowds.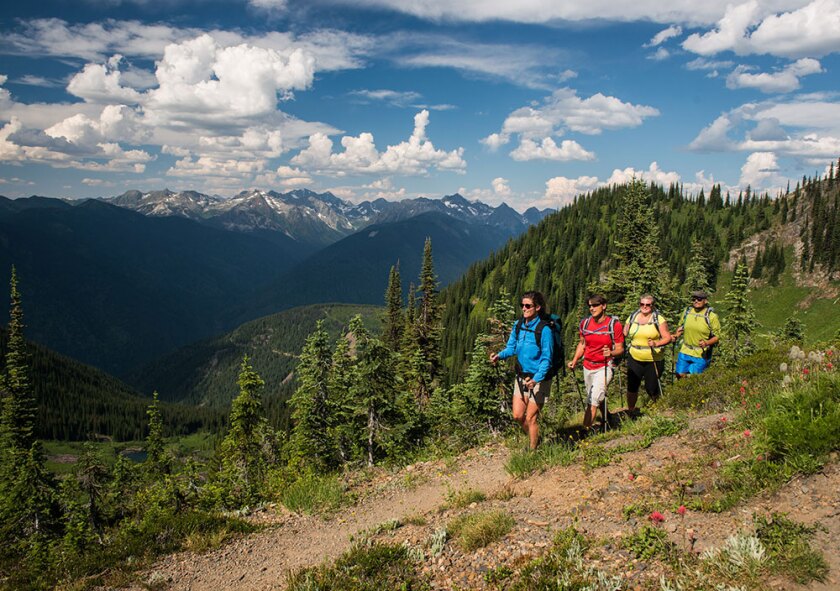 British Columbia

This is a large and diverse province with so much to explore, including the vibrant city of Vancouver, mountains and lush forests, coastal towns and about 40,000 islands!

In Vancouver, you can spend many days cycling around Stanley Park, visiting Granville Island, hiking Grouse Mountain and sampling great local cuisine. Try the fresh seafood at the Blue Water Cafe or the sushi at Miku Waterfront.

If you seek a serene small-town vibe, head to the 112-mile-long Sunshine Coast, which is known for its quaint oceanside villages and artsy communities. Only a short drive northwest of the city, followed by a 45-minute ferry ride to its south coast, the area is easily accessible but considered off the beaten path, says Andrea Wickham-Foxwell with Sunshine Coast Tourism in British Columbia. "When you go there, plan to get on, near or under the water," she says. "Kayak, canoe, stand-up paddleboard, fish, dive, hike to visit spectacular waterfalls or visit any number of lakes for a freshwater dip."

For recharging and rejuvenation, take a 45-minute drive from the B.C. mountain town of Nelson to the Mountain Trek Fitness Retreat & Health Spa. The daily schedule features sunrise yoga followed by three to four hours of hiking. There's a fitness class each evening, and the spa cuisine menu is sugar-, alcohol- and coffee-free.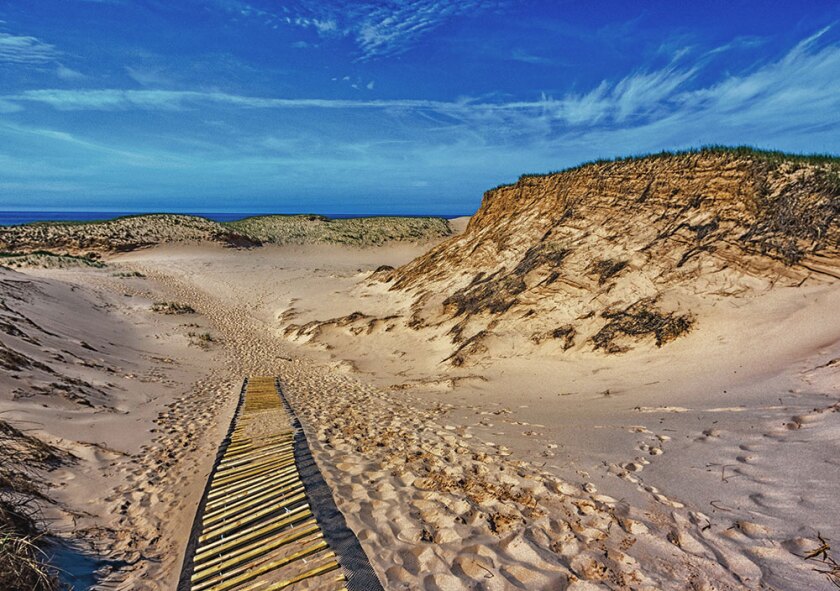 Quebec

While part of Quebec, the Magdalen Islands are an archipelago of a dozen islands located so far out in the Gulf of St. Lawrence that they are a time zone away. Perhaps because of the islands' remoteness, even many Quebecers are oblivious to them, so they are a well-kept secret. I've visited all seven of the inhabited islands, each with its own distinct personality, and six of which are joined by a long strip of sand dunes.

The Magdalens' beaches, which constitute 60 percent of their almost 240-mile coastline, are often deserted. The islands' rusty sandstone cliffs are dramatic, while colorful houses and quaint villages add to the character. Local food is delicious — from smoke-cured cod and mackerel to European-inspired cheeses. If you go, book early to spend a couple of nights at the Domaine du Vieux Couvent, a charming former convent. Dress for the strong winds that rush undeterred through the wide-open spaces.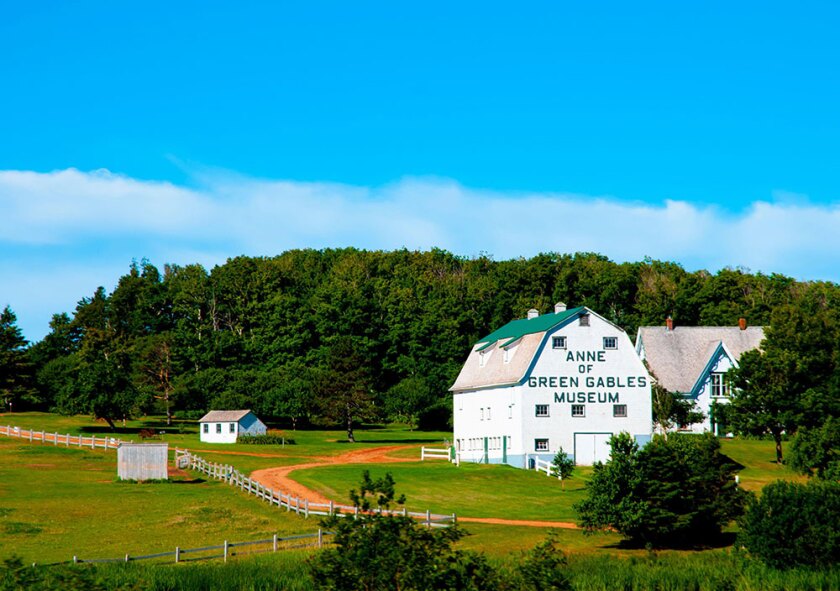 Prince Edward Island

Although this island may be the smallest province in Canada, with a population of around 165,000, it has more than 680 miles of coastline, bordering the Gulf of St. Lawrence and the Northumberland Strait. And because of its scenic, mostly flat roads and Confederation Trail, on an old railway bed, PEI is easy to explore by bike.

Or you can trek by foot. The 435-mile Island Walk is a self-guided hike that loops around the island. The brainchild of long-distance walking enthusiast Bryson Guptill, it traverses a landscape of "red dirt, green fields, and blue ocean [that] form a palette of color that can't be surpassed anywhere in North America or beyond," says Guptill. While you're in PEI, make time to visit Green Gables Heritage Place to reimagine the life of the fictitious character Anne Shirley from L.M. Montgomery's classic Anne of Green Gables. Visit the province's many lighthouses, or — better yet — spend a night at the West Point Lighthouse next to Cedar Dunes Provincial Park.

For a signature PEI experience, prep your own bannock and clams, a classic of local cuisine. Bannock is a traditional bread of the region, and you can collect clams on the beach. Cook both over an open fire pit, rooted in the sand, and enjoy the feast!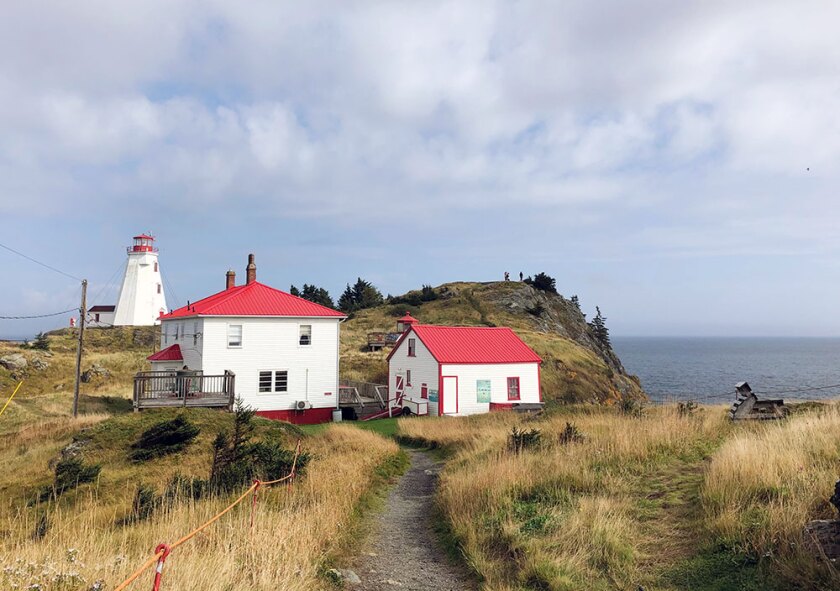 New Brunswick

On a recent trip to New Brunswick with my 88-year-old mother, the historic town of St. Andrews-by-the-Sea was our base. Considered one of the most picturesque towns in Canada, it's also the location of the legendary Algonquin Resort, which made it the perfect landing place for our trip.

On our first morning we went whale watching with Island Quest Marine in the Bay of Fundy, which is known for having the world's highest tides. Another day, we visited nearby Ministers Island, a 500-acre "part-time" island that is only accessible at low tide, making getting there — by driving across the ocean floor — part of the adventure. Once there, we got a tour of the impressive summer estate of Canadian icon Sir William Van Horne, who was the driving force behind the Canadian Pacific Railway.

Back in St. Andrews, we visited the award-winning Kingsbrae Garden, which features, depending on the season, exquisite mosaics of peonies, hyacinths and coneflowers. We also took a ferry from nearby Blacks Harbour to Grand Manan, the largest of the Fundy Islands. While sea kayaking and cliffside hiking weren't on tap with my elderly mother, we loved bird-watching and staying at the quaint Compass Rose Heritage Inn overlooking the water.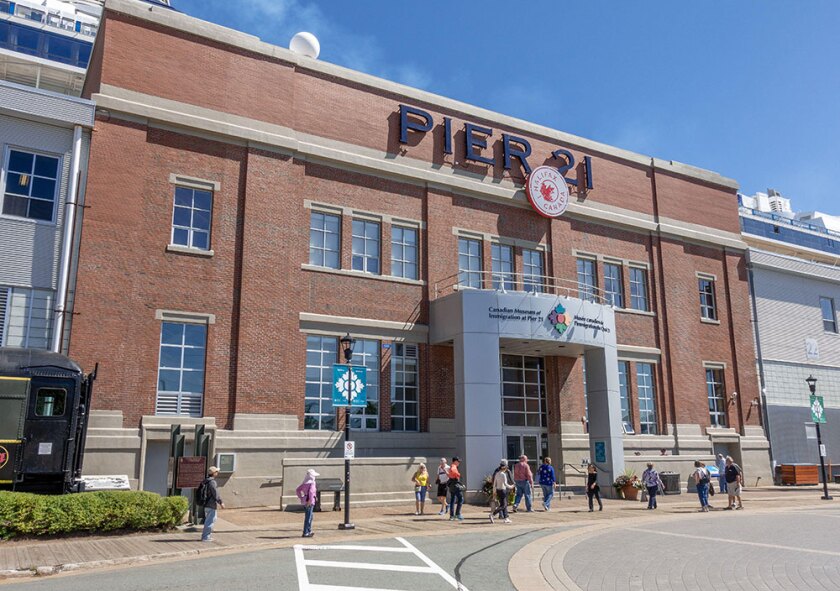 Nova Scotia

Flying and driving aren't the only ways to get to Nova Scotia. If you are coming from New Brunswick, you can take the two-and-a-half hour ferry ride from St. John to Digby, Nova Scotia, or travel from Bar Harbor, Maine, via high-speed ferry to Yarmouth.

In Halifax, the province's capital, plan to visit the Canadian Museum of Immigration at Pier 21 before starting your road trip down the South Shore. Leigh McAdam, founder of the popular outdoor and adventure site HikeBikeTravel.com, recommends this as a great destination for kayaking and cycling.

"Sign up for a three-hour sea kayaking tour with Pleasant Paddling out of Blue Rocks so you can explore the maze of beautiful islands, protected from the swells of the Atlantic," she says. "Visit islands to picnic and go beachcombing. And be sure to listen for barking, a sign that seals are nearby."

As a finale to a whirlwind tour of Canada's west coast, stroll through the historic town of Annapolis Royal, then unwind with a beverage at one of the Annapolis Valley's many wineries.