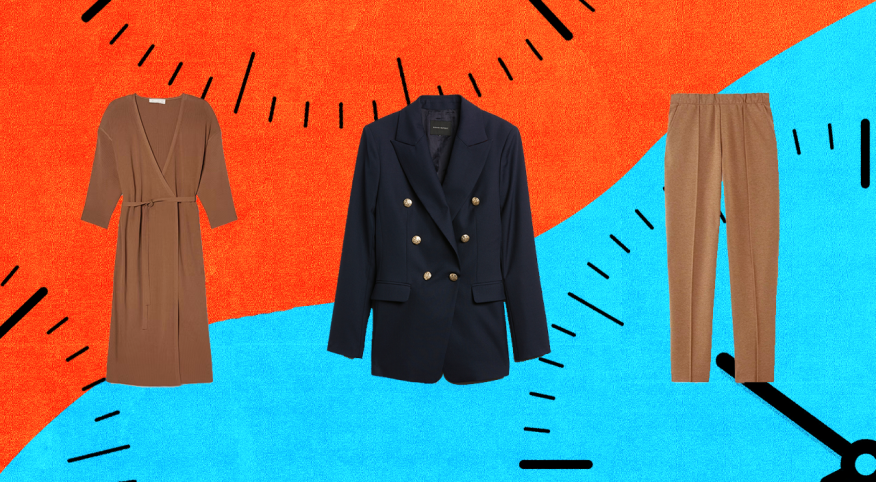 What's the difference between "timeless" and "trendy" wardrobes? A timeless wardrobe is edited, comprising a few key tops, bottoms, dresses and jackets that can be mixed and matched. Trendy accessories — like a statement necklace or a pair of faux-zebra-striped shoes — can add pizzazz. But a trendy wardrobe may look dated in a year or two.

You might even have a few of these perfect timeless pieces in your closet and drawers. They make getting dressed more efficient and you help both the environment and your budget by not buying unnecessary clothes that are in style one season, out the next.

Top fashion designers — including Donna Karan and Michael Kors, who always dress in black, and Carolina Herrera, rarely seen without a white shirt — are ardent fans of the timeless wardrobe too.

Cashmere sweaters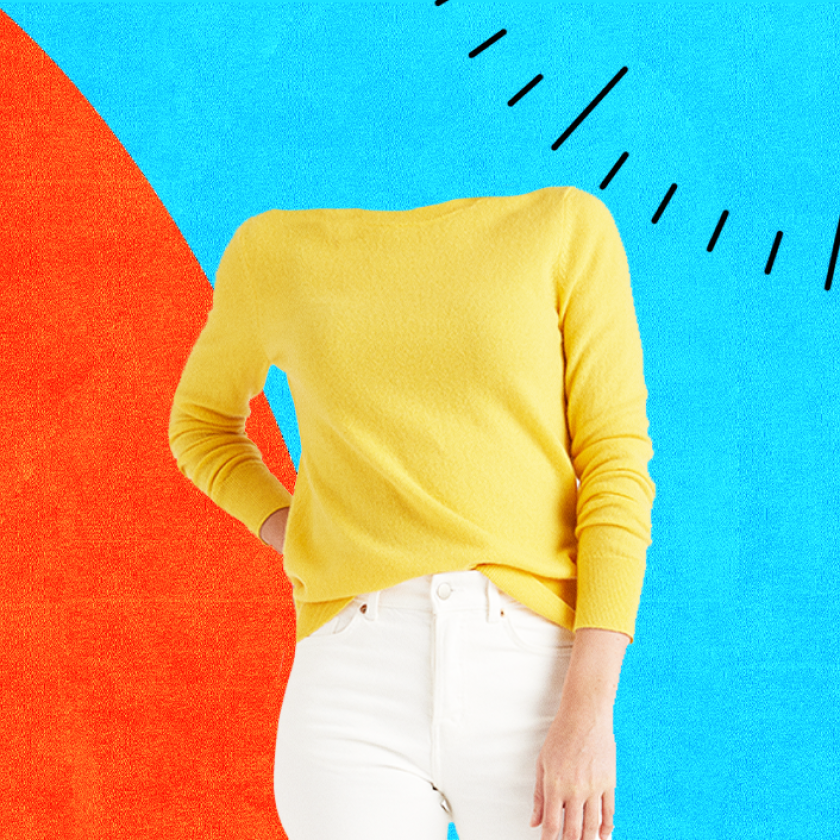 When I was 21, newly married and on a tight budget, I saved up every year to buy one cashmere sweater. They were beautiful and luxurious and many years later I still have three of those sweaters — in navy, black and cocoa brown.

Yes, they were costly, but I wear my cashmeres even in the summer, when I'm in air-conditioned restaurants or offices.

Designer Loro Piana prides itself on sourcing the finest, rarest cashmere from baby goats in northern China and Mongolia and, as you might expect, the price of Loro Piana sweaters — $1,300 and up — reflects this.

But here's a well-known secret within the industry: J.Crew sources its cashmere from Loro Piana and J.Crew's Cashmere Classic-Fit Crewneck Sweater drops the price to $128. The difference is that J.Crew sweaters are manufactured in China, while Loro Piana sweaters are crafted in Italy. And, on sale, Quince's Mongolian Cashmere Crewneck can dip to 50 bucks.

A pleather skirt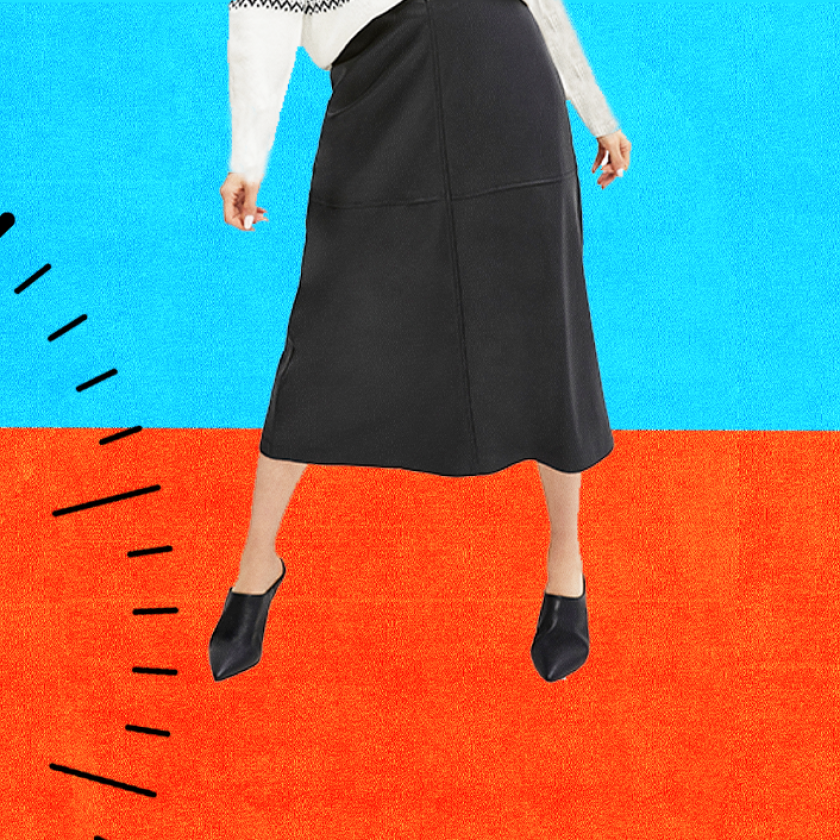 Ten years ago I might have said, "Buy a leather skirt." Today, I'm recommending "pleather" skirts, made of leather's faux cousin. Pleather is better for the environment, not to mention your pocketbook, and in black it adds the same dash of sophistication as it's more expensive relative.

Black pleather skirts are edgy, stylish and versatile; they can be dressed up with a silk blouse and low heels or down with a crewneck or T-shirt and boots. Go for a knee-length style and avoid extreme mini or maxi skirts, which can be unflattering. Ditto, ditch any skirt that fits too tightly across the tummy or the hips.

An A-line style works best for me, and for most women. Banana Republic's Vegan Leather Midi Skirt ($83) comes with a pretty, waist-accentuating belt, which adds structure and style, creating a long, lean silhouette. The knee-length, Faux Leather A-Line Skirt ($89) by NYDJ is designed with just enough elastane to keep your silhouette ultra-smooth. Ellos' Faux Leather A-Line Midi Skirt ($97) has a super-comfortable elastic waist and is available in large sizes.

Tailored trousers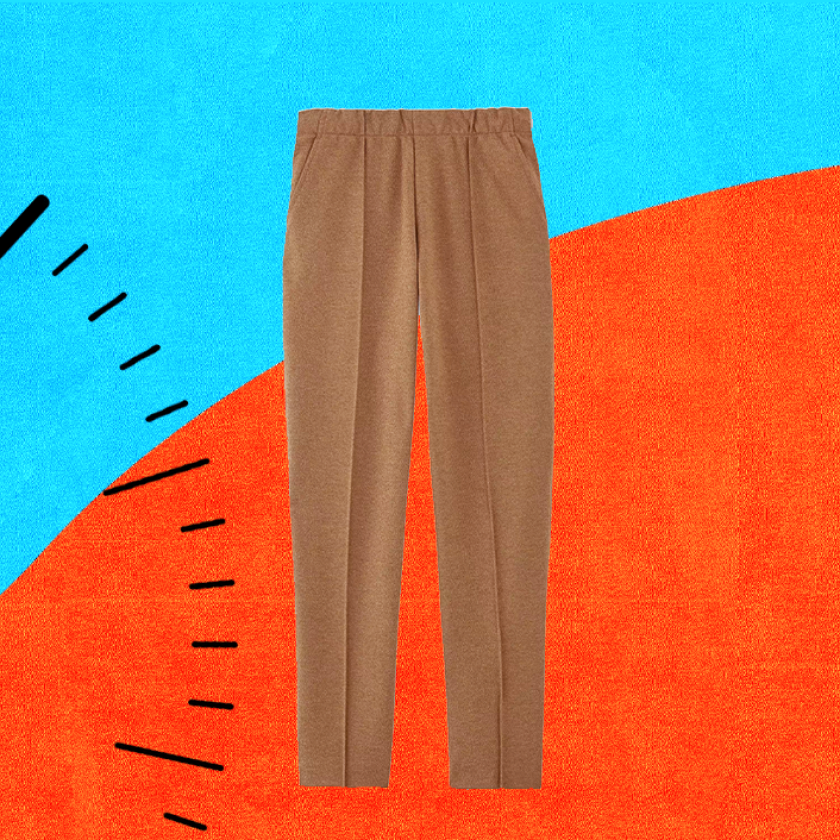 In the 1930s, women who were wearing pants could be arrested for "masquerading as men." A decade later, it took stars like Katharine Hepburn and Marlene Dietrich to own — and liberate — the style. Today, if you find the perfect pair of tailored pants, you're sure to wear them in heavy rotation.

Sure, you have your jeans, and you may love them, but trust me: If you go for slim-legged pants in a mid- or high-rise style, with a change of shoes — from sneakers to heels — the tailored trouser will transition seamlessly and become the workhorse of your wardrobe. Made of a soft double-knit fabric, Everlane's the Dream Pant ($88) features an elastic waist and a sleek tapered leg. It's wrinkle resistant, looks good on everyone and fits everyone too — sizes range from XXS to XXXXL. United Colors of Benetton's Trousers in Pure Linen With Elastic ($88) has a relaxed fit, straight leg, a decorative drawstring at the waist and is made of pure linen, a recyclable vegetable fiber that consumes minimal natural resources.

Banana Republic Factory's Sculpted Straight Trouser (on sale at $45) offers sharp tailoring and the comfort of stretch in a modern silhouette that features side pockets.

The white shirt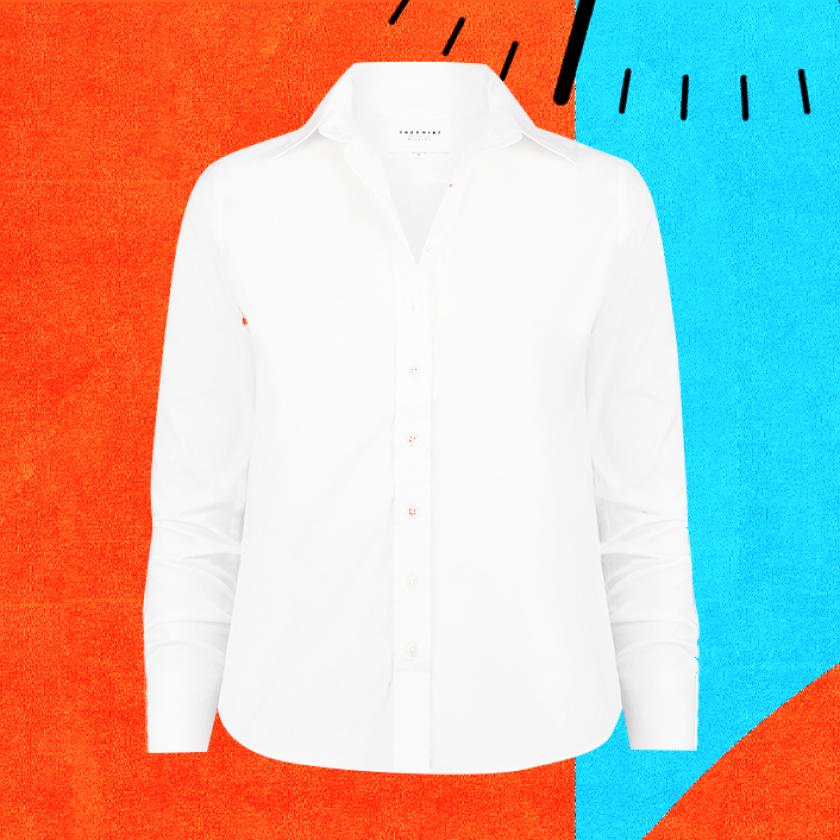 It doesn't get any classier or hardworking than a white button-down shirt. "When I don't know what to wear … it makes me feel secure," designer Carolina Herrera has explained about her proclivity to wear this classic. The J.Crew Classic-Fit Double-Gauze Shirt ($70) is made from a crinkled, airy fabric and is especially suitable for bigger-busted figures.

Its extra-long length means you can tie the ends for a cropped-shirt effect or do a half tuck.

At $23, you can't beat the price of Amazon Essentials Women's Classic-Fit Long-Sleeve Button-Down Poplin Shirt, lightweight and 100 percent cotton. The Shirt by Rochelle Behrens' best-selling the Icon Shirt ($98) is made in Portugal and boasts a blousy contemporary fit in stretch cotton. For this one, order one size up.

A blazer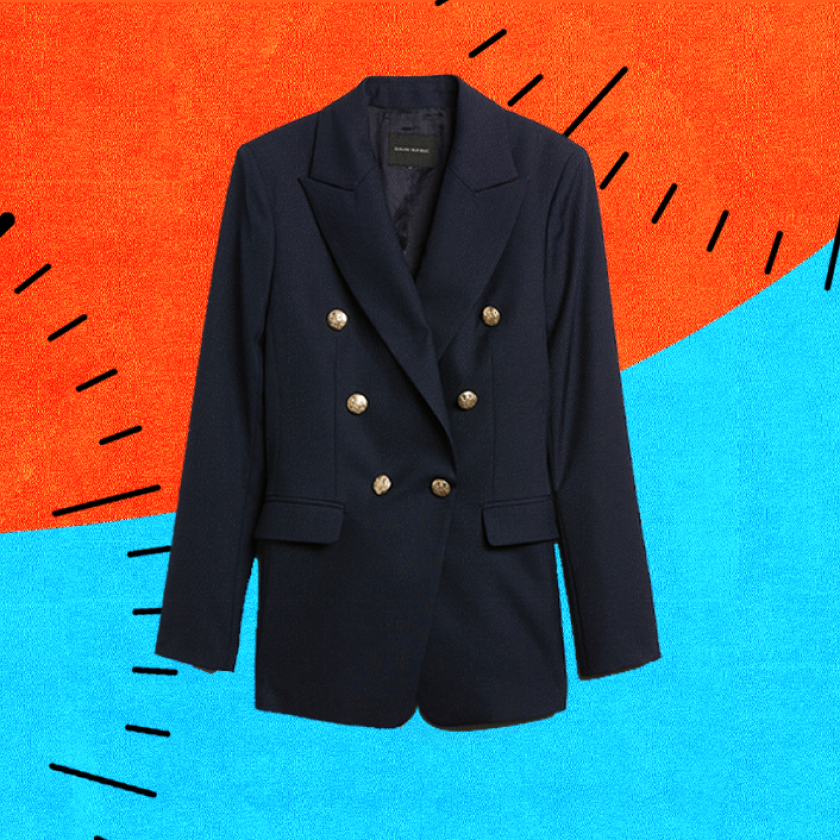 Retired? Working from home? You may think you don't need a blazer — but think again. First introduced in the 19th century as a feature of women's suiting, the blazer has evolved into a timeless capsule-closet essential that can be dressed up or down. And don't just think the classic navy blazer. Go for your favorite color.

Throw it on over a cocktail dress for an edgy look or let it elevate your favorite jeans. A blazer is my go-to piece when I want to feel polished and confident, and it's worth a few extra bucks to find the perfect one. The Babaton Power Blazer ($188) from Aritzia is a crepe, open-front blazer with a shawl collar and ruched sleeves; it also hits just below the waist and won't overpower petite frames the way some longer blazers might. Banana Republic's double-breasted Captain's Blazer ($230) features a nipped-in waist and gold crest buttons. In black or camel, this blazer's soft wool-blend fabric is designed for all-season appeal. Eddie Bauer's single-button Women's Departure Blazer ($129) is the ultimate travel jacket; made of a lightweight fabric that packs easily, it even has built-in sun protection. And you can always find blazers, relaxed fit and tailored, that hover in the $35 to $50 range at Target, H&M and Old Navy.

The wrap dress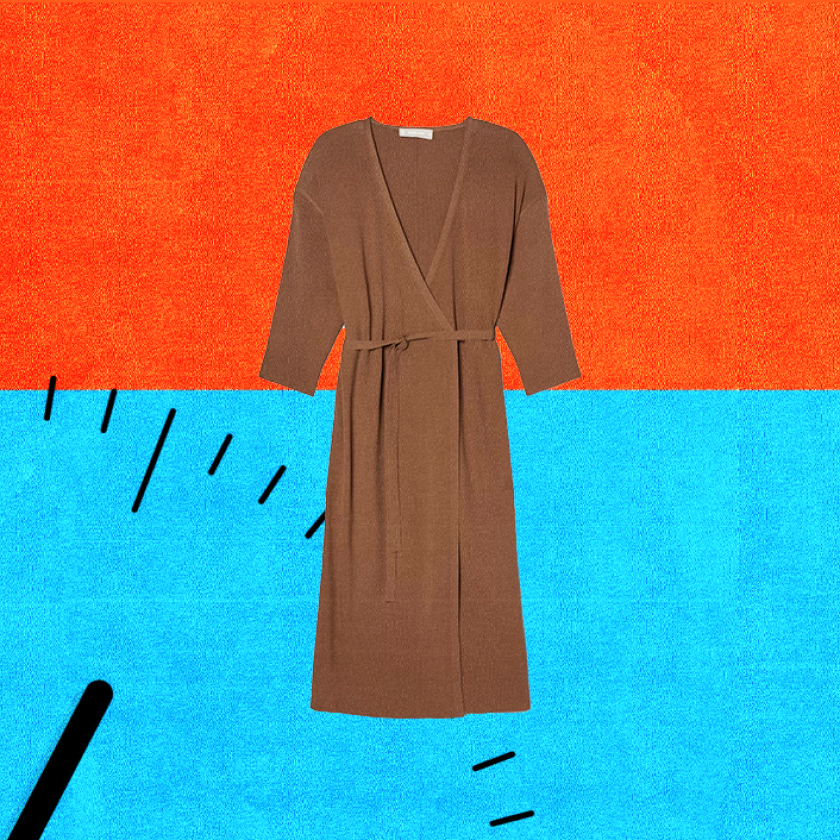 There's a reason Diane von Furstenberg's iconic style is still going strong today. The easy-to-wear wrap dress is almost universally flattering. Here's the one spot in your essential wardrobe where you can have some fun with color and pattern, although a wrap dress in a basic beige or black can easily be accented with bold and bright accessories. Amazon Essentials Long Sleeve Classic Wrap Dress ($29-$53) is available in a range of colors and patterns, as well as plus sizes. The Ribbed Wrap Midi Dress ($119) by Everlane, with bell-shaped, elbow-covering sleeves, is available in flattering shades of cocoa brown or black and is a great combination of chic and comfortable.

As for Diane von Furstenberg wrap dresses, they can cost upwards of $500 these days. I'd suggest going to the website and looking at what's on sale; you should be able to snag one for under $300. For true bargain hunters: One friend just showed up to a party in an Evan Picone black wrap dress she got online for $27.99.

What's one staple you've had in your closet forever? Let us know in the comments below.