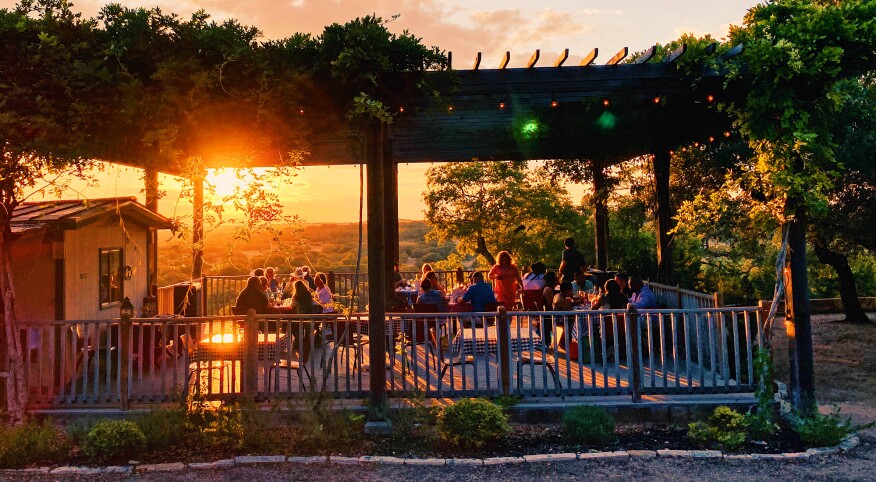 In 1998, I moved to Texas. The culture reminded me of peaceful Cuernavaca, Mexico, rather than of Urban Cowboy. Texans were so cordial, often greeting me with a hug or a "Hello, Miss Deborah."

The welcoming spirit rubbed off. Countless times, I played tour guide. Once, a colorful Ukrainian ballroom dancer, a man as smooth as Fred Astaire, said he couldn't reenter the European Union without hand-stitched, high-priced cowboy boots — and I took him shopping. Another time, I insisted on driving girls from South America to Bandera, the Cowboy Capital of the World.

Bandera's main street is not like your run-of-the-mill mall. The General Store, Western Trail Antiques & Marketplace, American Indian Jewelry emporium, the Cowboy Store, Back in the Saddle and the Branding Iron Western Gift Shop are replete with attire and accessories for buckaroos and buckle bunnies.
Don't fret when you're fixin' to get your grub. Brick's River Cafe is the place for burgers and fries. Hungry cowgirls can feast on pasta at Maggio's Pizza. Add spinach artichoke cream sauce to any dish and savor the homemade garlic bread.

When the Today show broadcast from Bandera, hosts Kathie Lee Gifford and Hoda Kotb got their hair mussed at the Dixie Dude Ranch, a homestead from the 1930s. They swapped their city heels for sturdy flats, saddled up, trimmed a horse's mane, bottle-fed goats and stirred beans in an outdoor cauldron. Nearby, you can chow down a hearty country breakfast, ride a horse along winding trails, spin a lasso or crack a whip at the 348-acre Mayan Dude Ranch. Another destination is Rancho Cortez, with amenities ranging from hayrides, campfires and cattle roundups to lounging at the swimming pool or in the hot tub.

If you're not ready to change your city-slicker style, mosey down the road. You'll find the town of Comfort 30 minutes north. Bring books, knitting needles, playing cards and/or your besties to kick back in this darling laid-back town.

Stay at the Meyer Hotel or Camp Comfort. Both showcase tastefully designed clean white walls, bedding, and decor highlighting natural wood ceilings and furniture. Most guest accommodations at the Meyer Hotel have views of Cypress Creek. Dip your toes, or your entire body, in the cool clear water that is filled with fish year-round. Just a few blocks away, historic Camp Comfort features ample indoor and outdoor spaces for socializing.

Comfort's Main Street is quaint and hip. Antique lovers will appreciate the 8th Street Market. Among the popular eateries is Flamingo Street, where the chef prepares gourmet fusion dishes like ahi tuna poke tostadas, and sticky toffee pudding with vanilla gelato.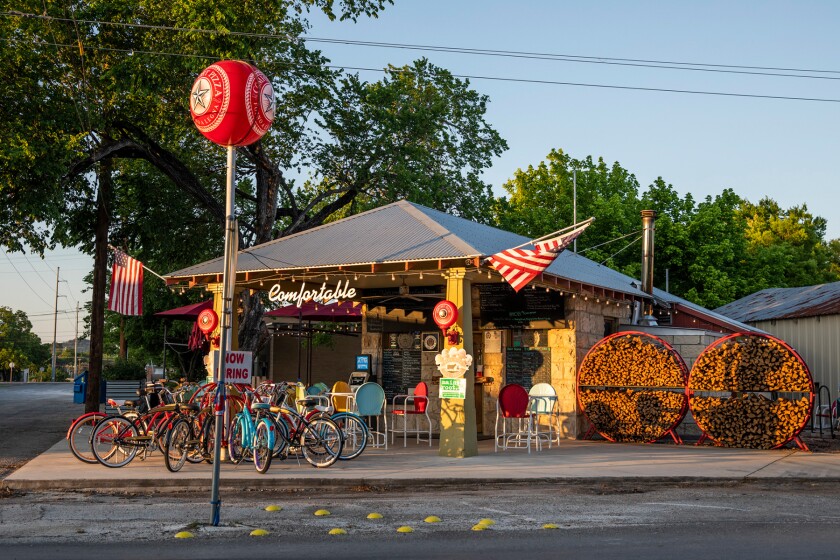 For the best handmade dough pies, preorder from Comfort Pizza. One crowd-pleaser combines cheddar and Monterey Jack, bacon, jalapeños, roasted potatoes, fried eggs, mozzarella and olive oil. Food for the Soul Bistro operates from an inviting pea-green frame house, offering great comfort food, service and atmosphere.

Drive 70 minutes due east down country roads to Wimberley. Both it and neighbor Dripping Springs boast International Dark Sky Community designations, which make them ideal places to marvel at the Milky Way or the flickering of fireflies on a summer night.

In the summer, people cool off in the Blanco River, Cypress Creek, Blue Hole and Hamilton Pool. For water access, book online well in advance. These attractions double as heavenly hiking grounds.

Sip Texas cabernets or Malbecs at the majestic Wimberley Valley Winery or the peaceful Driftwood Estate Winery and Vineyard. A unique destination is the solar-powered Jester King brewery, restaurant, farm and inn traversing 165 acres. In September, the brewmasters release their barrel-aged raspberry ale, which looks more like pomegranate juice than beer.

Another unique outdoor venue is the Shady Llama. Arrive before sunset to watch the llamas and donkeys play. Then stargaze as you play board games around a stunning firepit. Breakfast hot spots are Thyme & Dough for a superb variety of baked goods and Mima's Tacos for authentic, inexpensive Mexican fare.

Wimberley is known for its pristine waterways. But beach-loving retirees favor Galveston Island, south of Houston, and Port Aransas, near Corpus Christi.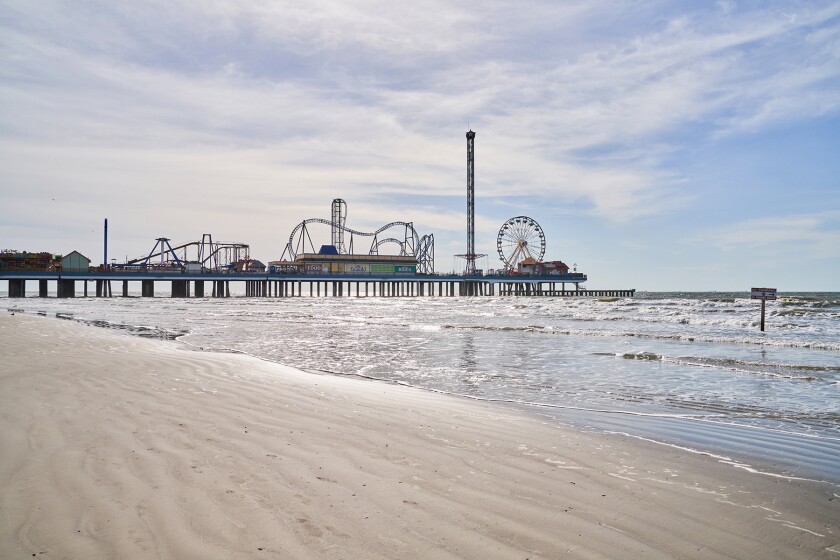 Galveston was the Ellis Island of the South, welcoming European refugees from both World Wars. The Galveston & Texas History Center invites visitors interested in genealogy or immigration to search comprehensive passenger lists and databases. The Rosenberg Library currently has a small museum space spotlighting the great storm of 1900. Although Galveston was devastated more than once by hurricanes, most of the captivating Victorian-style homes survived. After Hurricane Ike in 2008, sculptors salvaged uprooted trees and converted them into street art.

Every year, 2 million people flock to Moody Gardens' 3D and 4D theaters and Disneyesque attractions inside large glass pyramids. Avoid the crowds and tour the 28,000-square-foot Moody Mansion. The Moody family, which made its fortune in the banking and insurance industries, was among the first in Texas to have electric lighting, coal-fueled gas heat and a pulley-operated elevator.

Aside from the waterfront, the Strand is the best place to stroll. Entertainment options abound. Colorful annual events include the September wine and shrimp festivals, Oktoberfest, ARToberFEST and a spectacular Mardi Gras.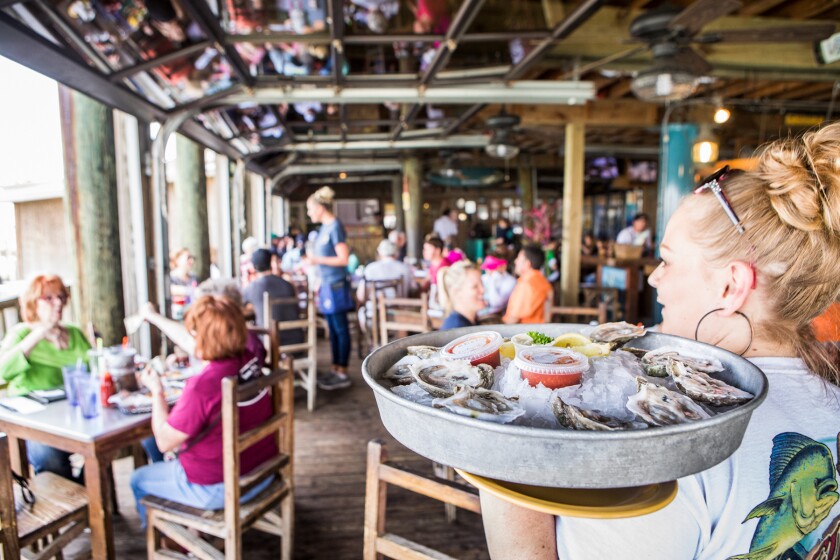 Port Aransas feels removed from the rest of Texas. Dress boho or '60s style as you kick back and soak up the Key-West-like island life. Walk barefoot on the sand or rent a bike or golf cart as you people watch or bird-watch.

For a great local vibe, hang out (with or without shoes) at pet-friendly Barefoot Beans with local surfers who've set aside their boards to surf the Internet. Choose from a variety of coffees, teas, smoothies and pastries. Barefoot Beans features live acoustic guitar music on weekends.

For an eclectic assortment of coastal foods like the Loco Moco beef, egg and rice bowl or Krakatoa shrimp with sweet chili sauce try Irie's Island Foods. Another favorite is Virginia's on the Bay where you can catch a glorious pastel-infused sunset as you eat fried oysters and hush puppies.

Travel tips

If you fly into San Antonio, swing by the historic Pearl retail and entertainment complex. The weekend farmers market is extraordinary, and if you want to splurge, stay at the award-winning Hotel Emma.

For those traveling from Austin, stock up on healthy snacks a few blocks north of the river at the flagship Whole Foods, which started as one small local store in 1980 and is now a chain with 514 locations.

Neither of the Houston airports is far from Galveston. But traffic can be a bear. Both the Space Center and Kemah Boardwalk are great stops on the way. If you're taking a toll road, buy the passes online in advance.

Have you ever vacationed in Texas? Where did you go? Let us know in the comments below.