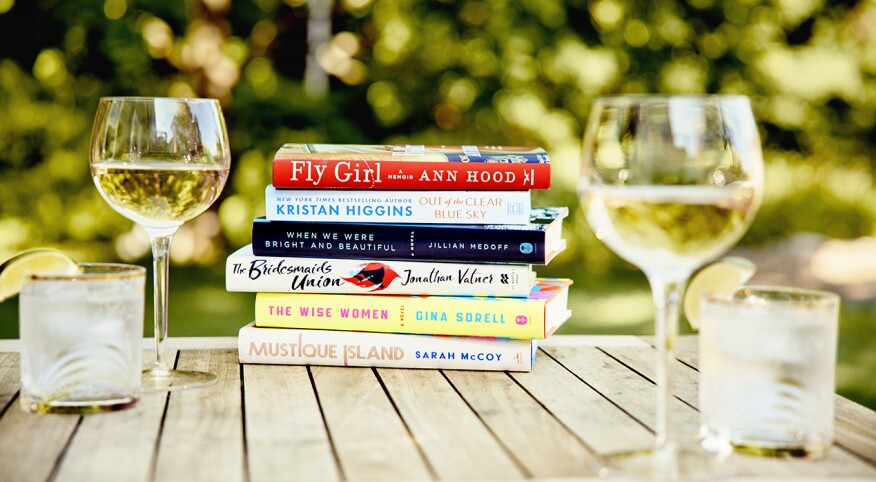 Summer reading is here, and these six books are winners for women — whether you're relaxing at the beach, in a backyard hammock, or nestled in a corner of your city balcony. My own love of reading, which went on to inspire my career as an interviewer of authors in broadcast and live events, always intensifies in the warm weather months.

What is it about summer novels? Is it the perception of having more me time or is it built in from when we were children and tore through our summer reading lists? There truly is nothing like this beloved seasonal ritual. So, go find a comfortable spot, grab an iced tea or wine spritzer and get lost — or found — in these stellar page-turners.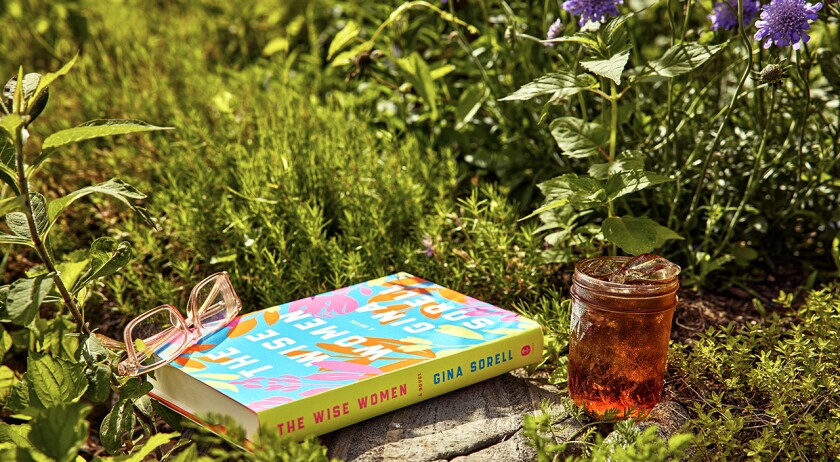 The Wise Women by Gina Sorell

The inspiration for a story is something that always interests me. Sometimes it's a pivotal moment in authors' lives or a situation that they just can't get out of their heads. I asked Gina Sorell what her inspiration was for The Wise Women. "I wrote this book during a time of great personal and professional change," Sorell said. "Suddenly everything in my life seemed uncertain, and the future that I had been building toward for a long time no longer offered the security and stability I thought it would. As a reader, I found myself drawn to books that were funny, tender, uplifting and hopeful. As a writer, I found myself wanting to write them." The Wise Women captures the resilience of women and the way we support one another. It's about finding the courage to face a future that, while unexpected, may be even better than we hoped. This book is both witty, and of course, wise. The character Wendy Wise, and advice columnist, cleverly works out other people's issues but it's her own daughters whose lives might need some of mama's wisdom.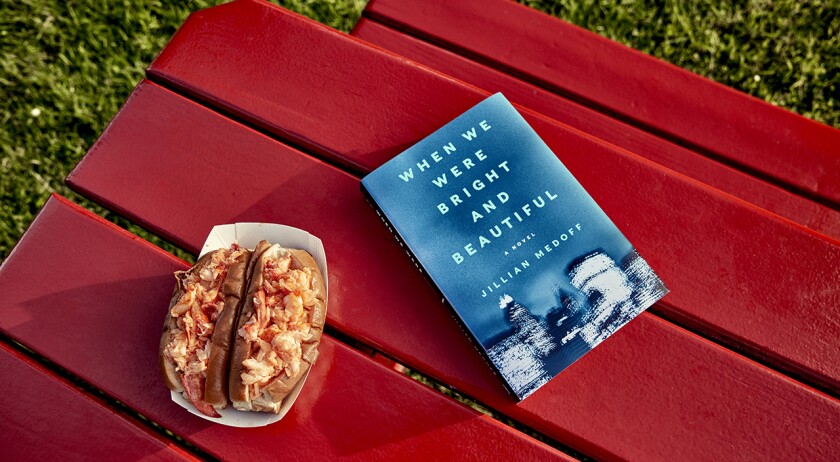 When We Were Bright and Beautiful by Jillian Medoff

You are going to be thrilled with When We Were Bright and Beautiful. This novel begs to be a book club selection because you are going to need to discuss these characters, the choices they make and the trouble we can get into making assumptions about what we think we know about the world of wealth and privilege. Jillian Medoff describes her novel as "big, bold, glitzy, and glamorous." It's her take on the American dream and entitlement. "Brace yourself," she told me, "all that glitters is not gold. I never thought I could pull off a book that moved so quickly. And a trial? No way. But once I started, the story unfolded fast, fast, fast, and now I know so much about lawyering I could hang out a shingle: Jillian Medoff, Esquire."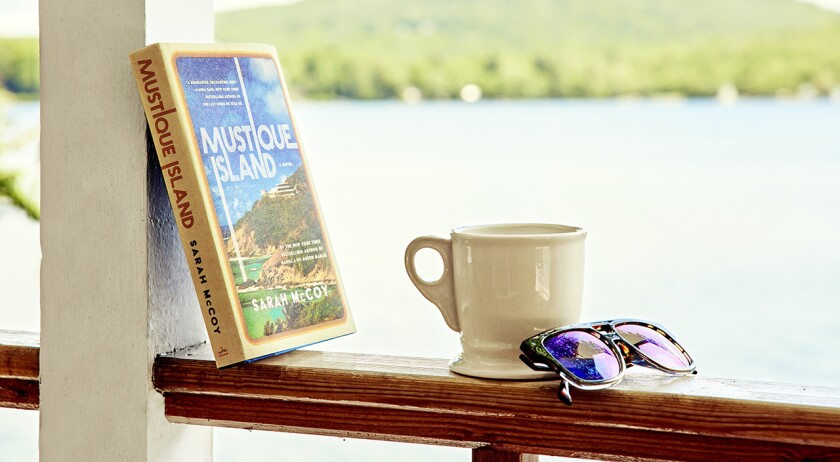 Mustique Island by Sarah McCoy

A story's setting says so many things about the journey its reader is about to embark upon. Pack your virtual bags and get ready for a glimpse into the decadence, the excess, and exclusivity for the rich and famous that inhabit Mustique Island. Sarah McCoy does her research mightily and paints such a vivid picture of the high life on this Caribbean Island that I found myself hungry to learn more about celebs like Princess Margaret and their escapades in this place 100 miles west of the Barbados. I asked McCoy why she wrote this book. Her response: "Mustique Island is an escapist read, unquestionably. Who doesn't want a peek into the world's most exclusive pleasure island? But it's also a book about faith and family, about being isolated and yearning to belong, about thinking you know what you want but discovering it isn't what you need, and that the treasures in life can't be bought. Mustique Island taught me that reinvention is not just possible, it's as necessary as the changing tides and seasons."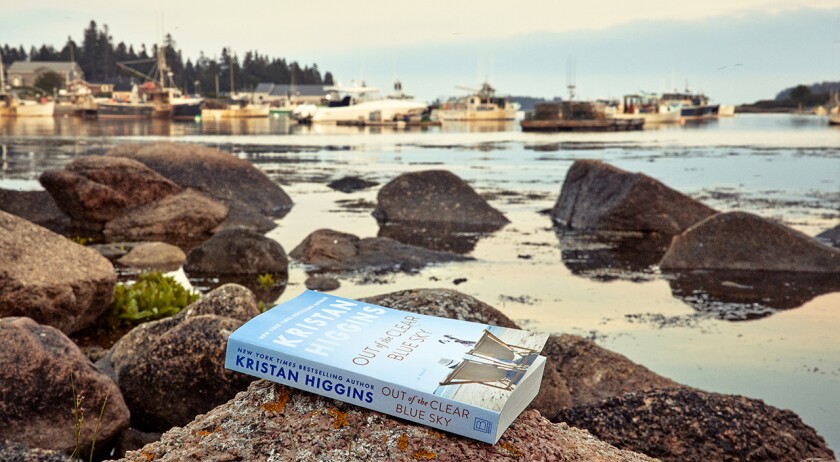 Out of the Clear Blue Sky by Kristan Higgins

This book is Kristan Higgins doing what she does best, creating deeply relatable characters and a story told with humor and heart. Lillie is at a crossroads with her only child graduating from high school. And then there's the matter of her husband's affair, which is seemingly out of the clear blue sky. She realizes that their marriage has taken a back seat — as marriages sometimes do — but she didn't think they were unhappy. Mix in a bit of revenge à la Lillie and you have yourself quite a story to devour! There are so many themes to ponder here from handling infidelity and divorce to empty nest syndrome and motherhood in all its various forms, reinvention and ultimately forgiveness.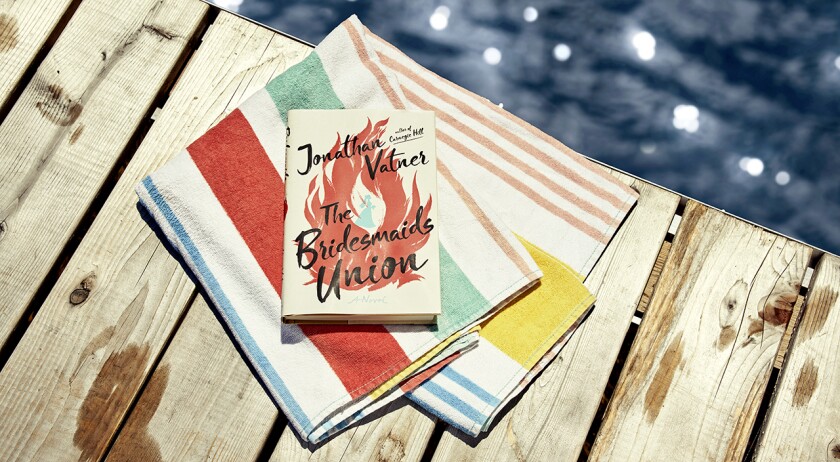 The Bridesmaids Union by Jonathan Vatner

Jonathan Vatner's debut novel, Carnegie Hill, was such a treat, a delicious dip into an exclusive building on New York's Upper East Side, with all of its characters and character. So, when I heard about his new book, I could hardly wait to tear into it. The Bridesmaids Union is all that and more! Who doesn't love reading about the outrageous commotion that seems to accompany all modern weddings? Vatner zeroes in on the unsung heroes; it's not all about the brides in this must-read summer treat! I asked him if brides should consider this book in her registry — or as a gift to their attendants. "The Bridesmaids Union would make an excellent gift for any bridesmaid who could use a diversion from the intense drama leading up to the wedding — and a vacation from all that unpaid labor," he said. "Bridesmaids' book club, anyone? No brides were harmed in the writing of this book. But full disclosure: some might be harmed by reading it."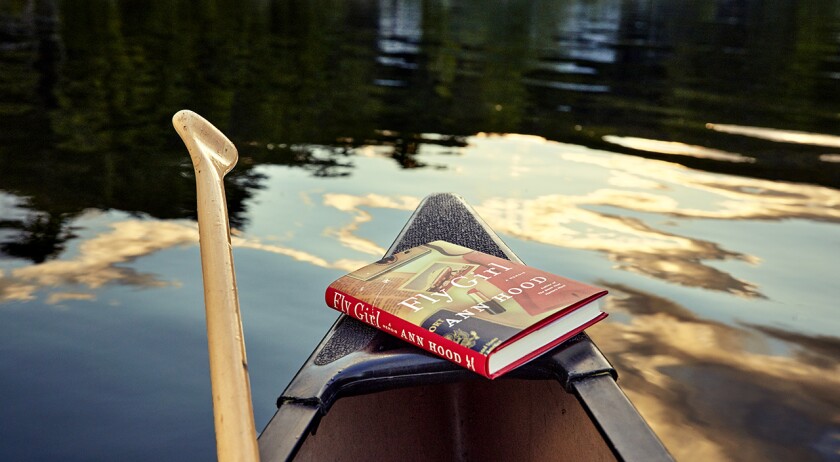 Fly Girl by Ann Hood

I had been looking forward to Fly Girl for a long time, and asked Ann Hood, a former flight attendant, why she decided to write this story now. "There's nothing like a pandemic to make you remember what it was like to fly all the time, anywhere and everywhere. It was the perfect time to remember and to tell the story. At a time when we couldn't even go to the grocery store, I could write about the times when I could go everywhere." When people would ask Ann Hood what she did for a living, and she replied with "writer" she says their eyes would gloss over and they'd inquire whether they would know anything she'd written. But, when she'd mention that she was a flight attendant, they would lean in for as many tales as she would share. Hood's memoir, Fly Girl, explores how those sky-high adventures helped her to mature and grow from a small-town girl with stars in her eyes to a woman at home in the world. It clearly wasn't all glamor. As part of her training, she learned to evacuate seven kinds of aircraft, administer oxygen, and deliver a baby, as well as mix cocktails and carve chateaubriand — all while wearing high heels.