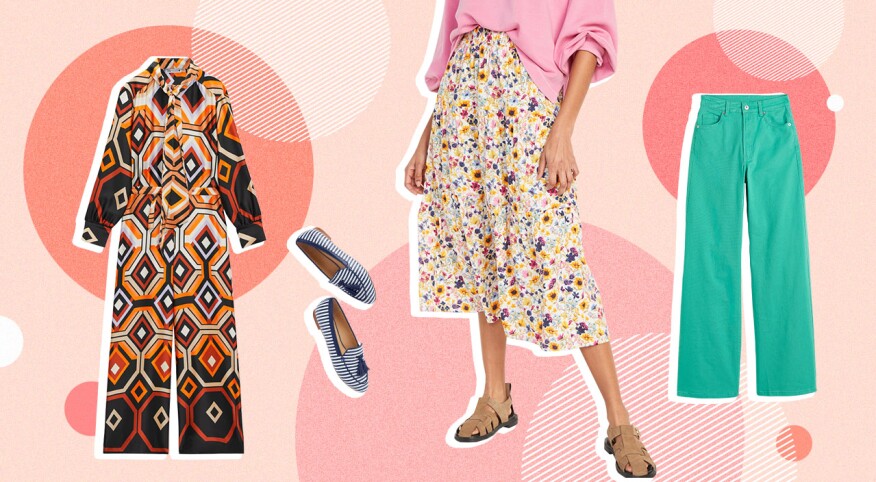 In fashion, like karma, what goes around comes around. That's especially true this spring as brands find comfort in familiar styling rather than the tactile touch of fleecy leisure wear. And that change is good news for us.

Chances are that even if you've gone full Marie Kondo and decluttered, you'll still have some of these past favorites in the back of your closet waiting to spark joy. So start looking for them now before your kids find them first. Yes, they're that cool.

Here are eight spring trends to pull out for a return engagement — plus a few suggestions on where to find replacements for anything you parted with too soon.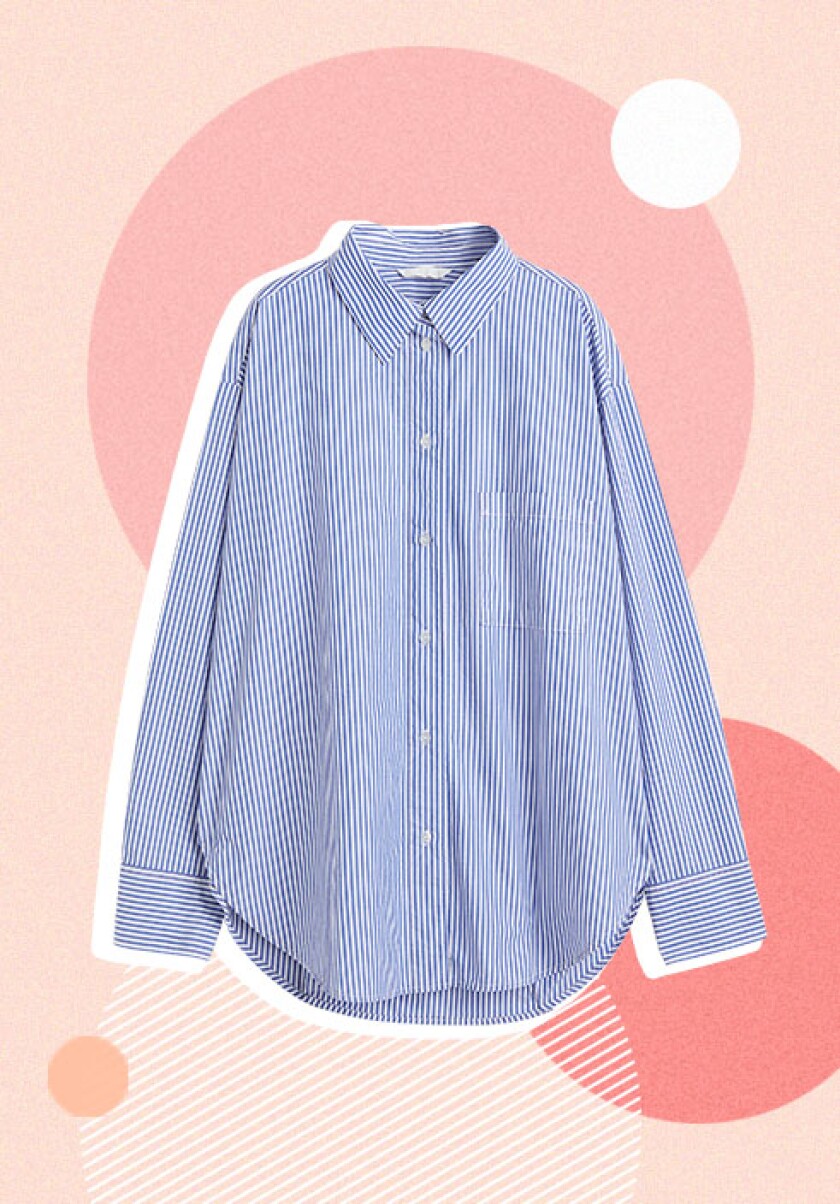 Big shirts: The beauty of the big shirt is its versatility — you can be both cool and covered up with this spring must-have that works for all ages and sizes. Leave the button front open to billow behind you and show off a ribbed tank or cropped top underneath, or strategically button it to reveal cleavage or waist-grazing jeans. With its long sleeves that can roll up or down, the big shirt is well suited to spring days that start and end feeling cool, but warm up in the afternoon. Plain? Printed? Patterned? Yes, please. The one I'm pulling out is a 30-year-old Banana Republic version with a mythical map print in pale blue and tan. If you're looking for fresh options, check out the blue-striped oversized cotton shirts at H&M ($24.99) or the indie pink organic cotton big shirt at Gap ($59.95).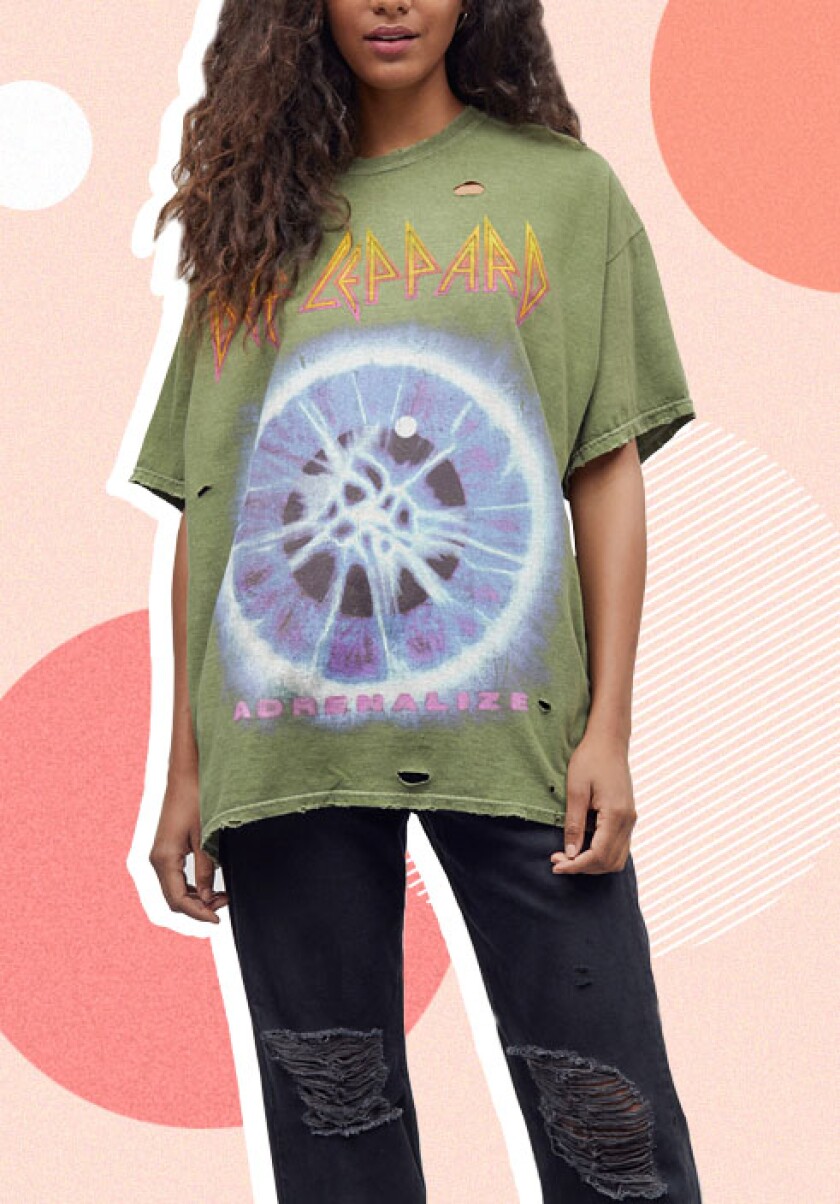 Graphic tees: Speak your truth, salute your favorite musicians or broadcast a travel destination as you embrace spring's graphic T-shirt trend. Besides making a fashion statement, they double as conversation starters. Wear them alone or to add a visual pop beneath a big shirt or denim jacket. In case your old standbys are like mine and getting a bit faded, the return of arena shows and reunion tours should make it easy to find suitable replacements. In the meantime, you can find vintage tees emblazoned with Def Leppard to Claude Monet at Urban Outfitters ($45) or more artistic options in the Artist Series Tee Shop at gap.com ($35).

'70s prints: If you remember Pucci prints, you know what we're talking about. If you're lucky enough to have one still hanging around, grab it. The swirling, psychedelic, lava lamp-inspired prints of Emilio Pucci are back and spurring knockoffs just like they did last century. Since I can't find the orange-swirled knockoff from high school, I'm reclaiming a sheer voile shirt of aqua, lime and gray paisleys that came from Old Navy more than a decade ago. It scores bonus points for the lime green color that has cracked this year's list of trending brights. Looking to do the same? Zara's Printed Belted Jumpsuit ($119) features trendy orange and a strong retro vibe. Or go straight to the master of trippy prints for a silk scarf that can become a new keepsake ($475-$555 at emiliopucci.com).

Long lengths: Hemlines are drifting ever closer to the ankles this spring in full or streamlined silhouettes. For those who rocked prairie skirts back in the day, now's the time to pull them back out. Rebranded as tiered skirts, they're stand-alone separates or the "it factor" on flowing dresses. If you prefer the straight and narrow, knit skirts and slip dresses are the ticket. I'm recycling an ankle-grazing, floral slip dress to pair with sneakers and a big shirt for a trip to the farmers' market. Its limeade rayon sprinkled with purple flowers feels fresh again 25 years later. Find retro reboots of the prairie skirt in Old Navy's Tiered Floral-Print Maxi Skirt ($39.99) or Anthropologie's abstract Floral Midi Skirt ($230).

Preppy: Tipped edges on jackets, cables on sweaters and tassels on loafers and pumps. You'll be seeing a lot of these preppy elements this spring. It's another nod to a comfortable trend we've lived through once or twice already. Even if you didn't embrace it then, you can try a touch now. Two items I've got my eye on are tennis sweaters with clubby cables at Brooks Brothers ($128) and tasseled loafers like the Ryan in pebbled leather at Talbots ($129).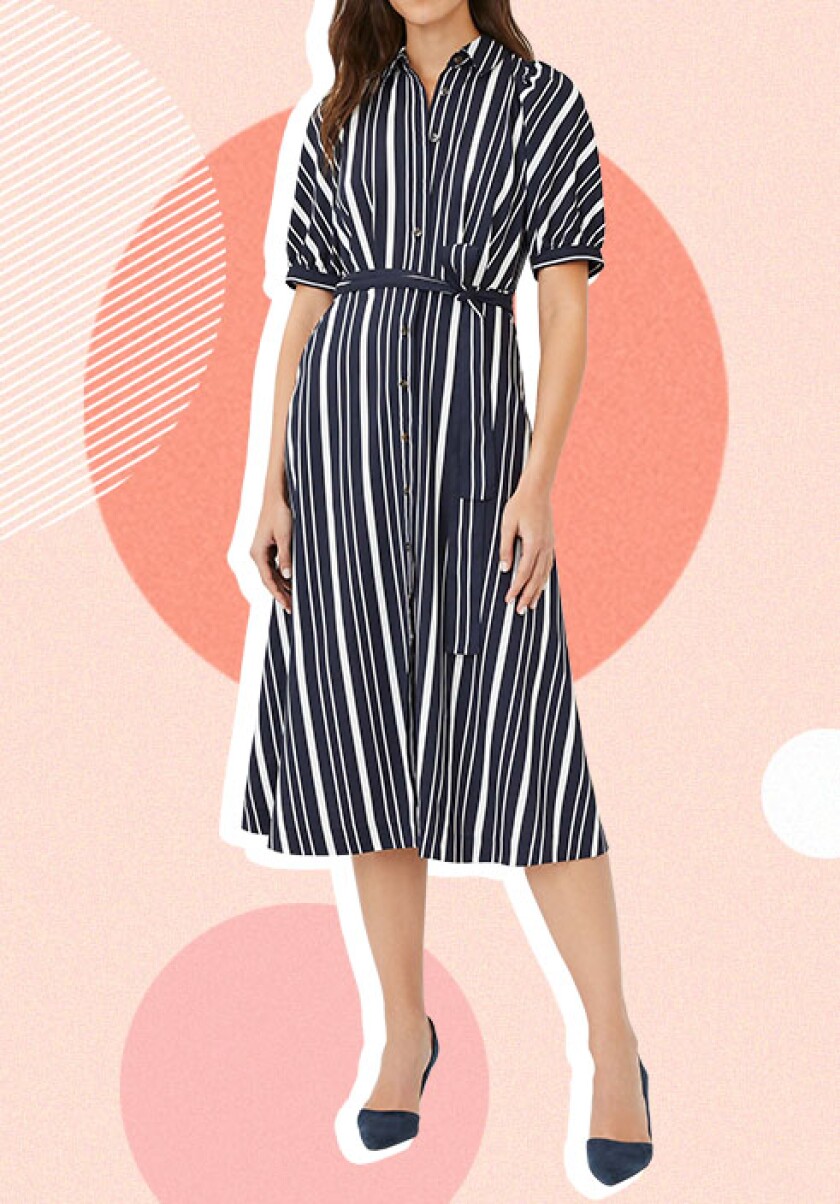 Stripes: Channel your inner Parisian this spring with anything striped. Options abound — horizontals or verticals, colorations from brights to pastels and neutrals, styles from dresses to separates and fabrics that include both knits and wovens. All trace their heritage to the French classic, making it easier to repurpose something from the way-back-when drawer. I'm pulling out a black-and-white striped sweater from Ann Taylor circa 2017 that sports a double-V neckline and elbow-length sleeves. You can find a fresh take in the Harbor Tee with its quintessential boat neck ($49.50 at Loft) and the Stripe Collared Shirtdress that's destined to become a modern work classic ($159 at Ann Taylor).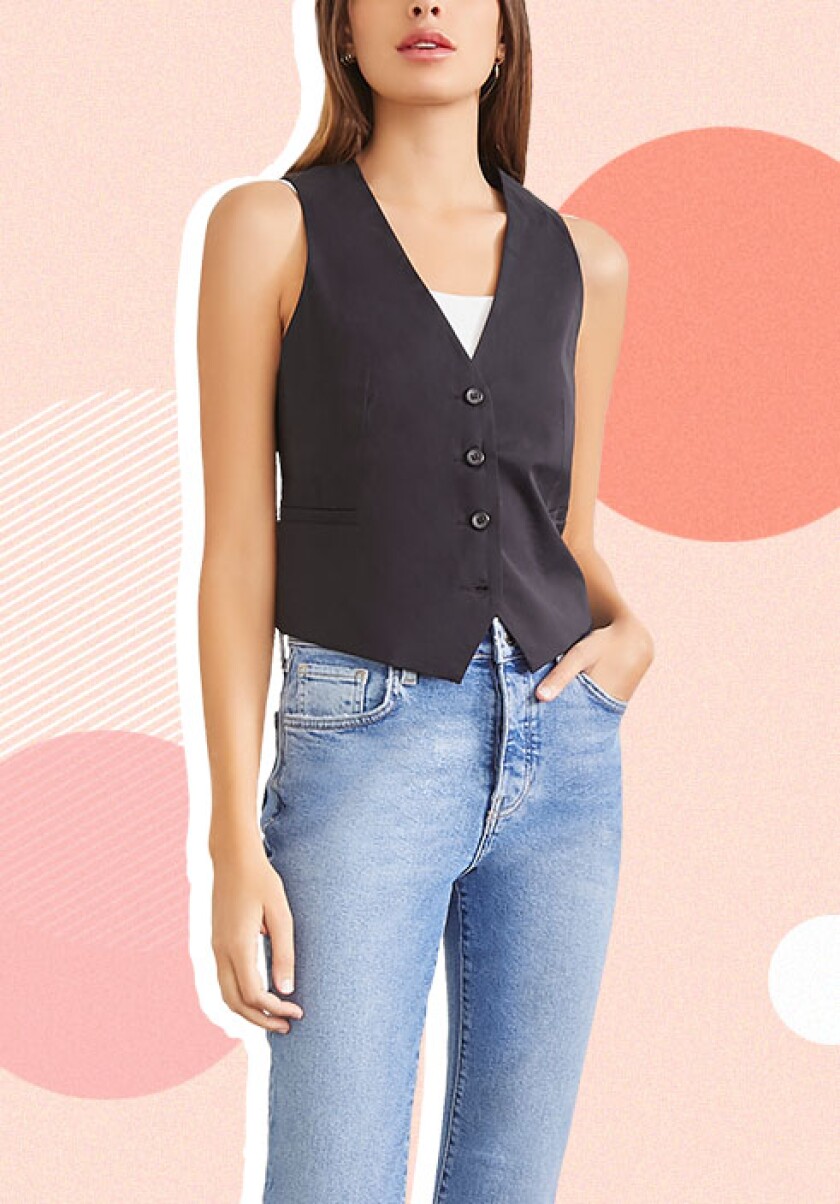 Vests: For those of us who like a tailored look, the past two years of slouchy leisure wear have been a test of endurance. Now, suiting vests are adding a little structure to spring's lineup. Not in a matchy-matchy, three-piece suit way, but an Annie Hall kind of way with juxtaposed textures and neutral shadings. Button one up over a white T-shirt to create a new middle ground that's less casual — or less serious — than expected. Over a loose blouse, vests lend form and atop flowing skirts or wide-legged pants, they're the perfect counterpoint. Having retired mine during a relocation to Florida, I have my eye on Banana Republic's pinstriped linen vest ($100) and Forever 21's Button-Front Vest in khaki ($29.99).

Bright colors: The typical pastels of spring are being replaced with shots of bright color. Green is big in shades ranging from kelly to parrot to limeade. Orange and lemon round out this season's list of trendy colors. Those who favor blue tones can find them in cobalt and Very Peri, a rich blue violet selected as Pantone's 2022 color of the year. I'll be adding a cobalt sheath dress from Macy's circa 2014 back into my office rotation for spring, and I'm looking for more bold brights. Some options include the Wide-Leg Twill Pants ($18) in yellow or green at H&M and the Button-Down Trapeze Dress ($37) from Target's Who What Wear collection in green or pink.