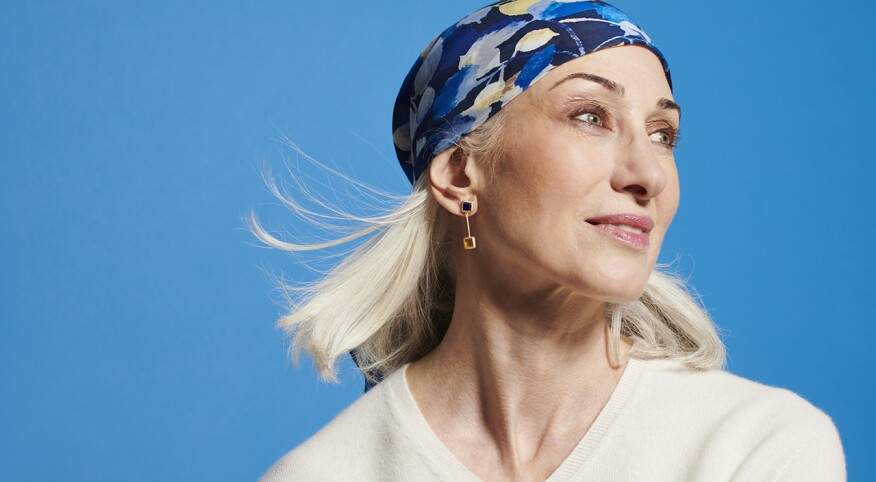 The holidays have come and gone. And the snow that seemed exciting when it first fell has lost its appeal. So have the winter clothes in our closets. But don't wave the white flag and burrow further into your fleece and winter funk. These are the days accessories were meant for, as your pick-me-up. And these are the seven accessory trends that can add style and spark to your wardrobe — no matter how old or new it is.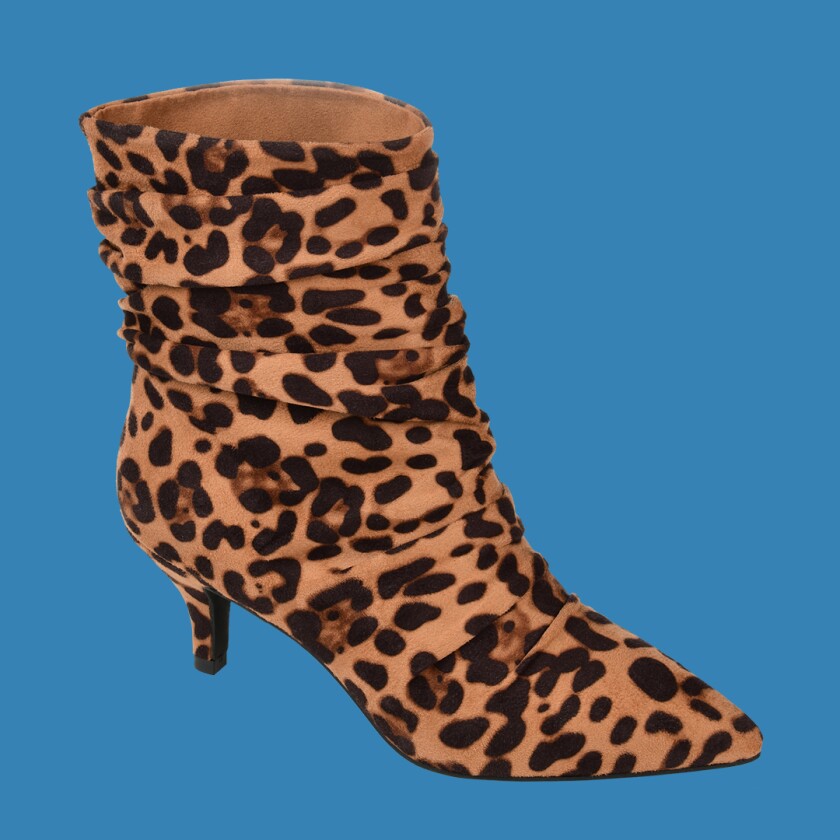 Slouch Boots

A hot footwear trend this season, slouch boots have a sassy edge that sets them apart from their more upstanding riding boot counterparts. With a block heel and mid-calf height, Ralph Lauren's Artizan Dress Boot in suede pairs perfectly with winter's midi lengths ($170 at Macy's). A sharper toe and thinner heel like Schutz's Ashlee Slouch Boot ($178 at Nordstrom) complement more sophisticated dresses and suits. For added variety, the slouch can morph into a kitten-heeled bootie (Journee Collection's Jo Bootie, $74.99 at Zappos) or a knee-high style like Crown Vintage's comfy Devorah Boot ($129.99 at DSW). Just remember, brown is the new black.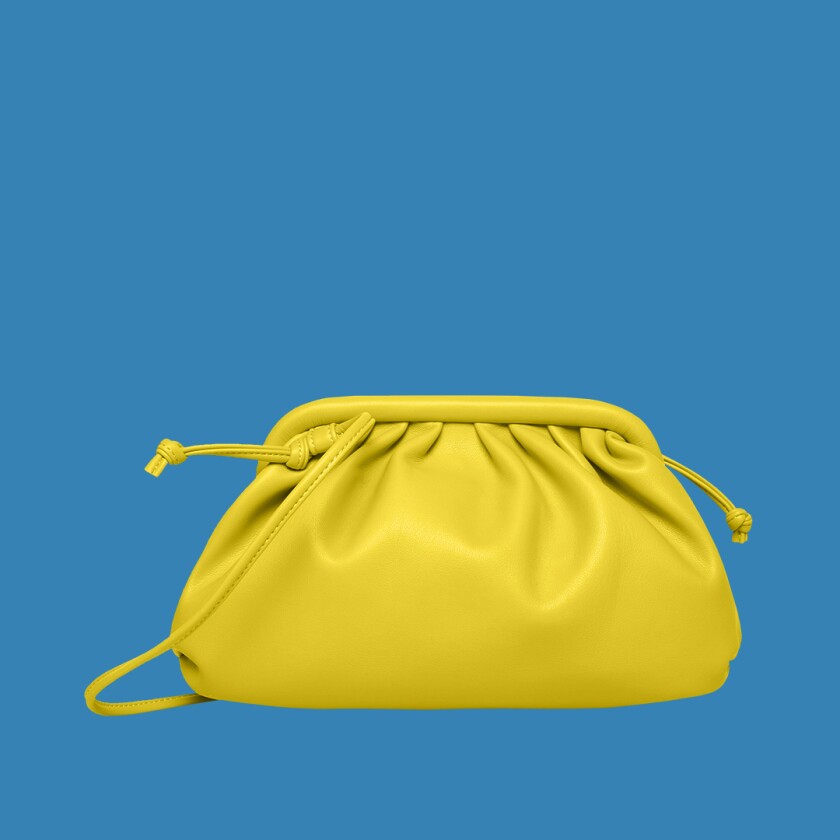 The Crossbody Clutch

Heavy purses like hobos and totes frequently contribute to shoulder pain. It's not just the weight of the purses but everything stuffed in them that can aggravate aging joints. Enter the mini crossbody clutch – this season's favorite purse shape and the salvation for mature shoulders. Besides their soft, compact silhouette, this hands-free style features magnetic-closing clasps and detachable crossbody straps. You can find them in a range of prices, from Bottega Veneta's high-end Mini Pouch Leather Clutch ($1,550 at Neiman Marcus) to Mansur Gavriel's Mini Cloud Clutch ($495 at Bloomingdale's) to one of the best knockoffs around — Steve Madden's Nikki Faux Leather Crossbody Clutch ($49 at Nordstrom). Available in black to brights, each weighs less than a pound. Your shoulders say thank you.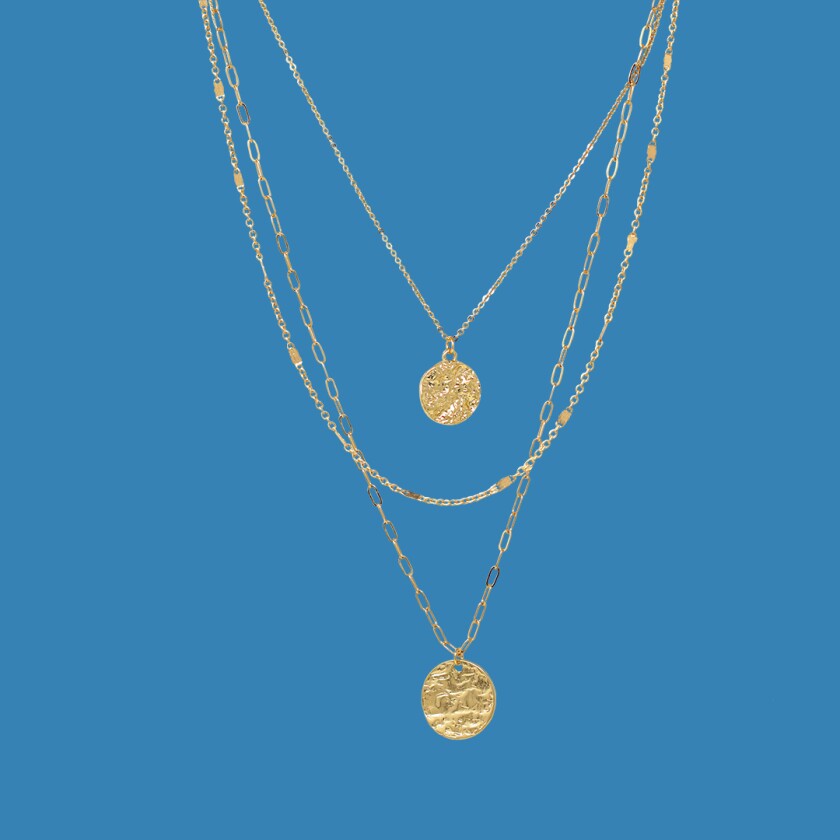 Layering Necklaces

Winter is the season of layering, and that extends all the way to jewelry this year. Where once there was a single pendant or twinkling statement necklace, there now are layers of three, four, even more necklaces, each with a different length and chain style. Scour your jewelry drawer for a delicate chain that hits at the collarbone, a slightly longer one with an initial locket and a longer-still version with a birthstone pendant. If you're not lucky enough to have those handy, you can find plenty of options on Etsy, starting with Babeina, shopseewhy, BaubleSky and TheSilverWren ($26–$67).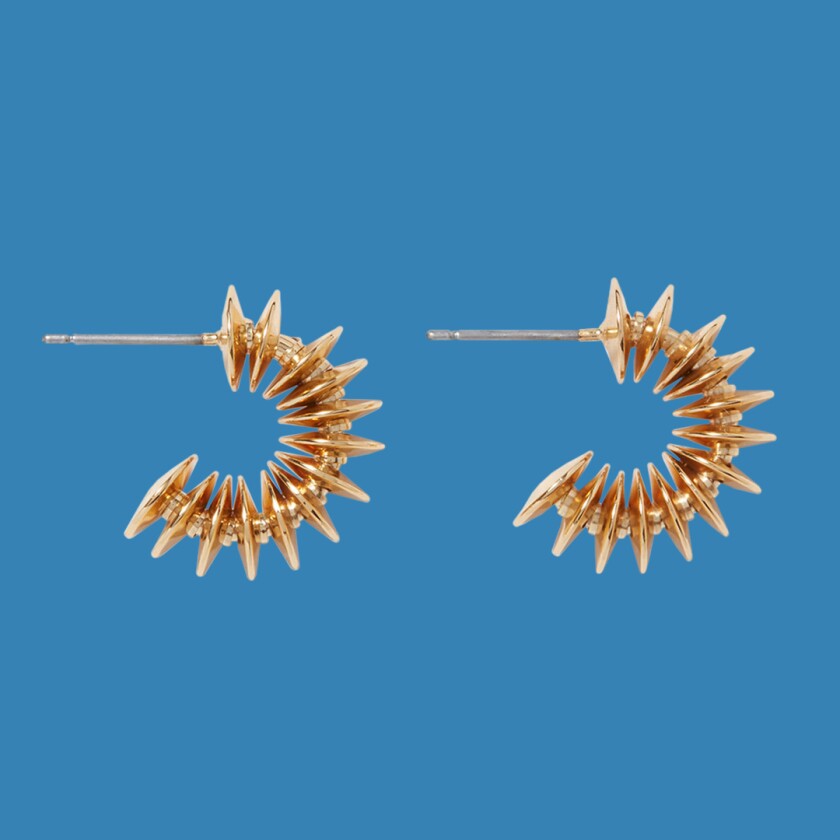 The Art of the Earring

The best earrings are the ones that fit your style and don't belong to everybody else. Unique offerings are the trademark of museum gift shops, where the art of the earring is celebrated coast to coast. At the Metropolitan Museum of Art's store, you can choose from more than 125 pairs, including the dramatic Golden Disc Huggie Earrings inspired by Javanese ear clips in the museum's collection ($85, store.metmuseum.org). For the Corning Museum of Glass Shops, New York jewelry maker Michael Vincent Michaud captures the translucent hues of stained glass in his Mosaic Dainty Post Earrings ($81, shops.cmog.org). And the Getty Museum Store showcases one of that institution's most popular works — Irises by Vincent van Gogh — in teardrop to stud styles set in silver and even gold leaf ($50–$235 at shop.getty.edu).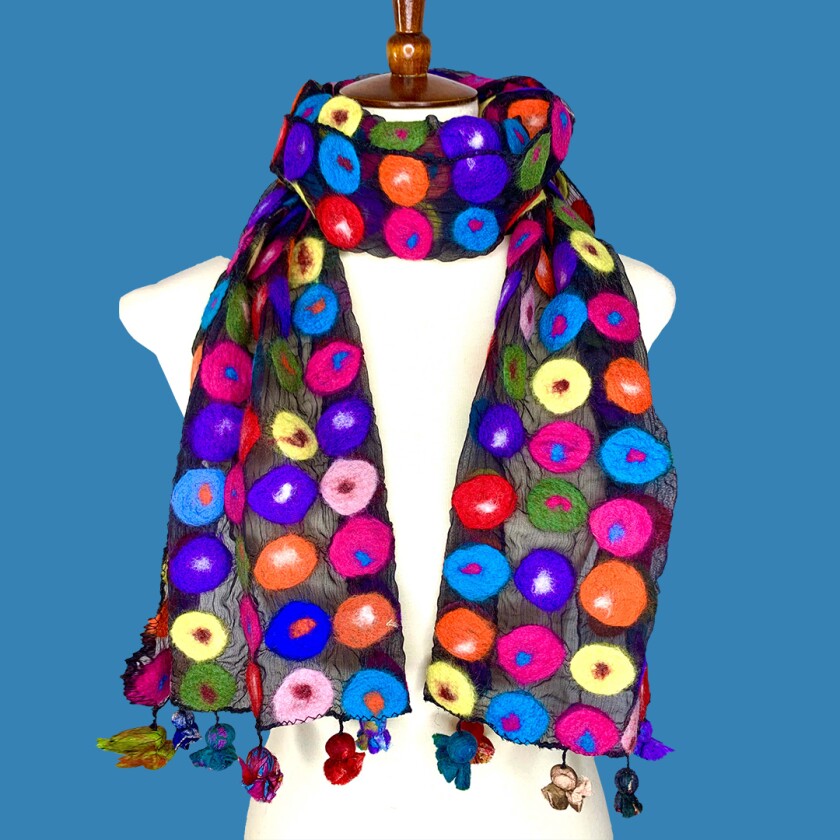 Statement Scarves

On dark, wintry days, few things can brighten your mood — or an outfit — like a stretch of color draped around your shoulders or knotted at the neck. For an artsy touch, Pomegranate Moon delivers an oblong swath of black chiffon embroidered in Nepal with large, textured polka dots and edged at the ends with candy-wrapper tassels. Pick from a rich, bold palette or more subtle neutrals ($67 at pomegranatemoon.com). Equally exclusive but more traditional, the Fraas collection at Bloomingdale's provides an assortment of elegant silk squares with paisley and scroll patterns framed by pale turquoise, light gray or goldenrod ($48–$98). Another standout is Talbots' Vibrant Paisley Silk Square Scarf in raspberry and navy, which receives high marks for draping and tying beautifully ($79.50).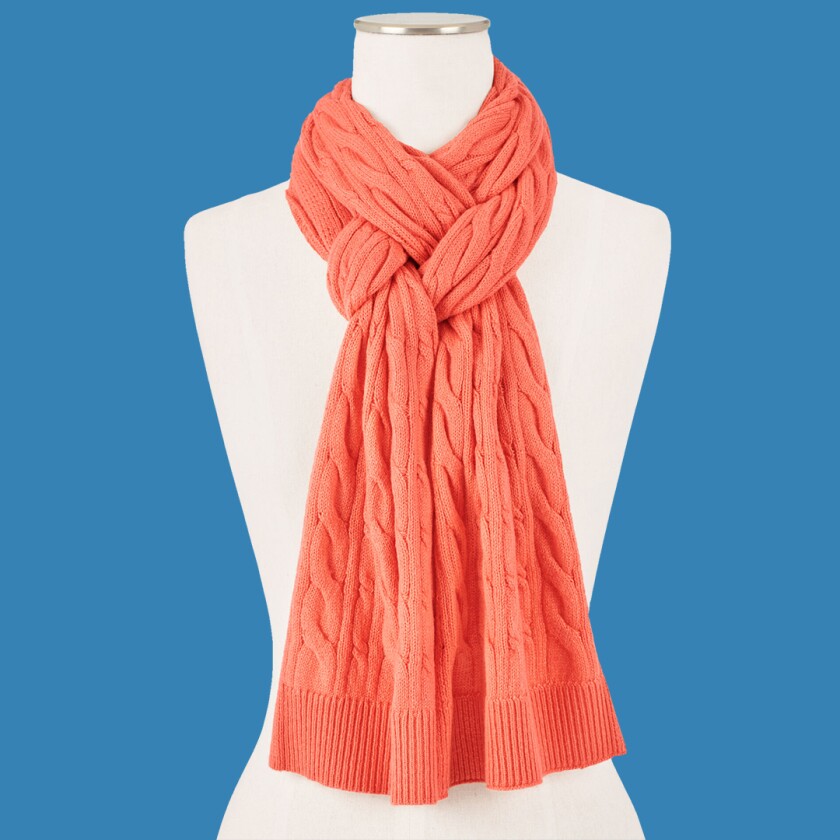 Snuggly Scarves

Block that blast of frigid air at your coat collar — and look totally put together while doing it — with a variety of clever and colorful options. The Scandinavian style masters at H&M solve the warmth-without-bulk issue with a freestanding turtleneck that folds softly around the neck and doesn't add an extra layer elsewhere. Called the Ribbed Tube Scarf, it comes in camel, light beige and black ($12.99). Perk up solid coats with an on-trend plaid blanket scarf draped around the shoulders or layered dramatically at the neck. Old Navy has seven colorations to choose from ($17.99). Texture also adds drama and cable knits rise to the challenge in chunky Italian wool at Banana Republic ($129) or more refined cotton at Talbots ($54.50).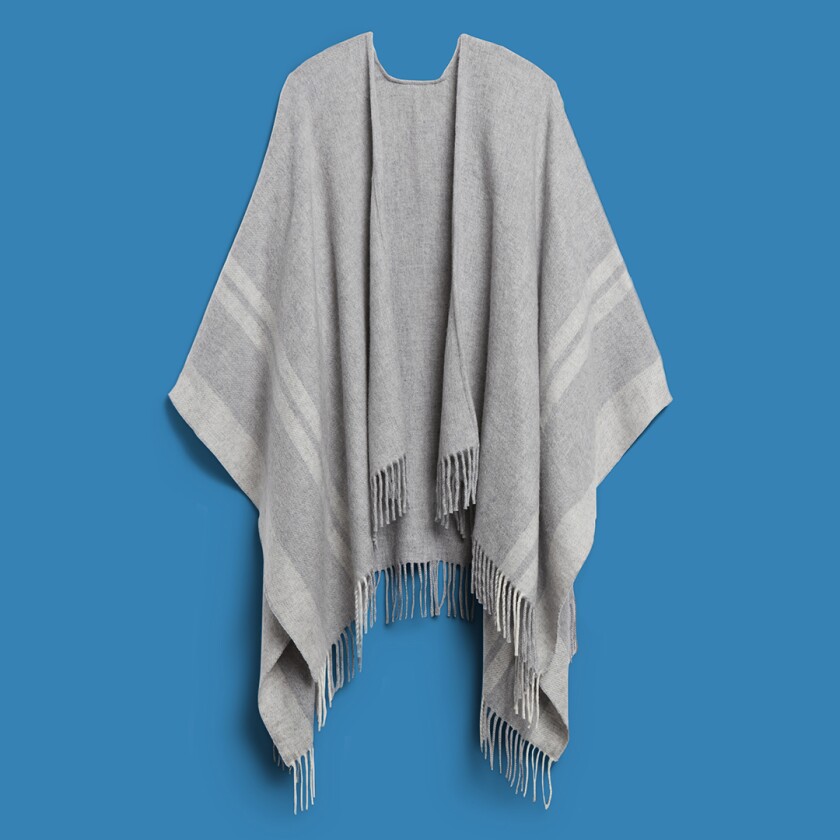 That's a Wrap

Park your cardigan and consider slipping into a poncho instead. Part scarf, part sweater, the poncho is all drama and options. In cream or gray colorations, the Border Stripe Wool-Blend Poncho at Banana Republic showcases this silhouette's versatility ($119). Belt it. Sling it over your shoulder like a shawl. Leave it loose and flowing like a winter caftan. For more coverage, Ann Taylor offers its Colorblock Mock Neck Poncho ($98) in two sizes and three shades — seashell, soft steel or chocolate. On the rugged side, Aran Sweater Market's cable-knit ponchos evoke Claire's woodsy outfits in the popular Outlander series on Starz. The Cable & Moss Poncho comes in seven colors, including ivory, parsnip and charcoal ($89.95).