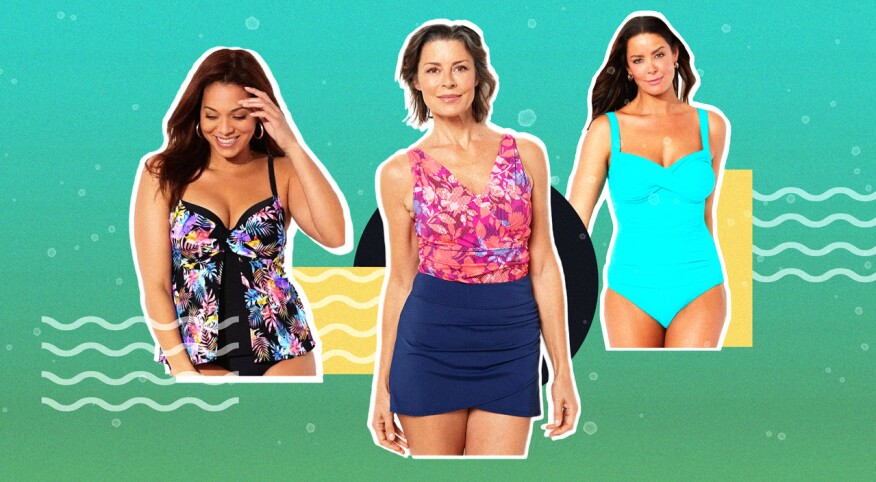 Nothing boosts your body image like visiting a Florida beach. You see it all here — too much, too little, but rarely just right. And the surprising choices aren't limited to one size, gender or generation.

For those of us dreading the annual swimsuit hunt, it can be quite liberating. Suddenly, picking out a new suit seems less stressful. Any concerns about back fat, muffin tops or upper-arm tone just disappear. The bottom line: If they can wear that, then what am I worrying about?

Embrace this mindset as you start looking for summer swimsuits. That confidence — along with some basic proportion and camouflage techniques — will serve you well. Here are five things to keep in mind during your next swimsuit search.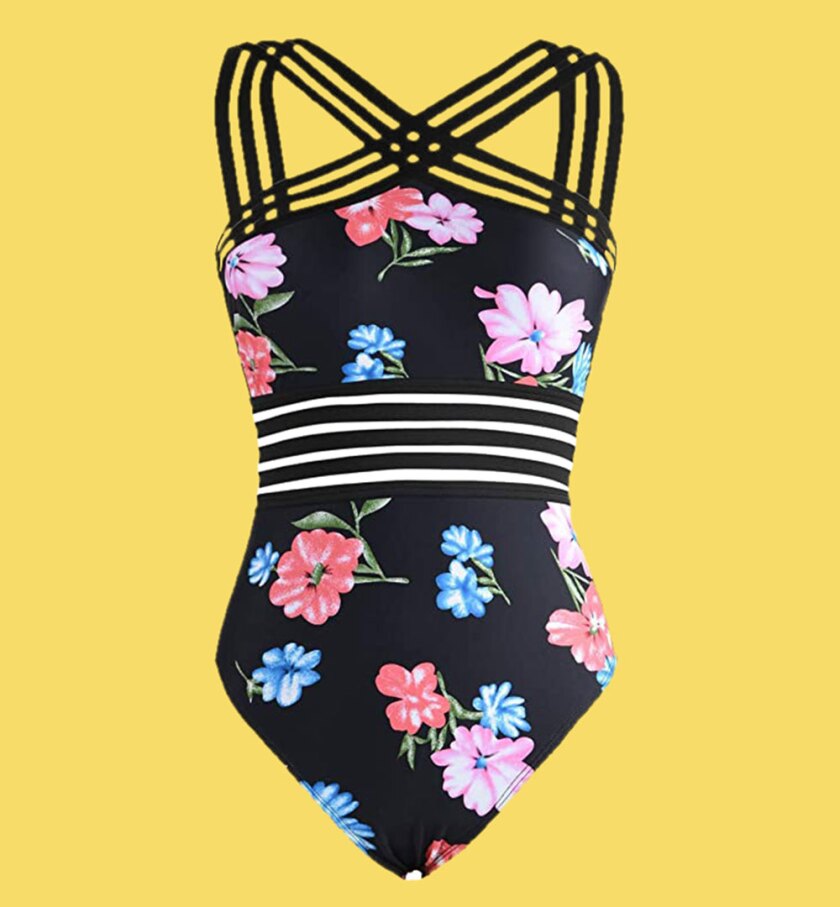 1. Understand the "kini"

Everything is a "kini" now, but don't get hung up on names. Once called maillots, one-piece suits have been rebranded as monokinis and occasionally can show more skin than a two-piece. Some options include the Hilor Front Crossover Hollow Monokini ($34 at Amazon) and Ekouaer's Vintage Pin Up Monokini with Tummy Control ($32 at Amazon).

Another kini, the tankini, may be the most versatile style. With its longer top and higher-cut bottom, it provides a range of coverage coupled with practicality. Hate to wriggle out of a wet one-piece? This is your suit. Those who like to mix and match can switch it up with different print and solid combinations, making the tankini ideal for beach and resort vacations. Check out the tankini top and bottom combos at Athleta.com ($44 to $90 per piece) and SwimsuitsForAll.com ($20 to $70 per piece).

If you want more coverage, consider the shortini or skirtini; both have a tankini top and shorts or skirted bottoms. Those who've spent the pandemic on their treadmills and stationary bikes instead of their couches are welcome to rock the mother of all kinis, the bikini. Two that offer a bit more coverage than the conventional style are Tempt Me's Two Piece High Waisted Bikini ($30 on Amazon) and Cocoship's Retro Halter High-Waist Bikini ($32 on Amazon).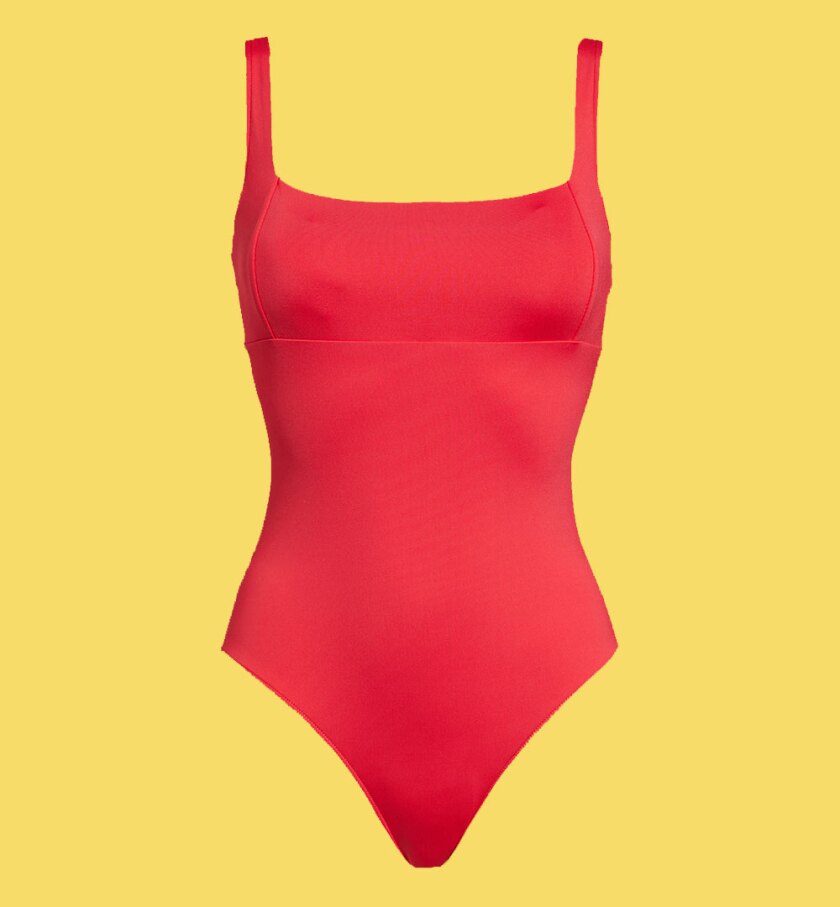 2. Fashion trends are crossing into swimwear

One-shoulder designs. Cutouts. Asymmetrical details. Square necklines (thank you, Bridgerton). Many of summer's key fashion trends have found their way to swimwear. Selecting a suit with one of these touches is an easy way to elevate your look beyond the basic. The Sorrento One-Shoulder Swimsuit ($120 at BodenUSA.com) makes a dramatic statement poolside with a fashion-forward design that doesn't sacrifice support. For cutout styling, consider Chiara Boni's Dargmar One-Piece Swimsuit ($305 at Saks Fifth Avenue) for an elegant entrance. A single ruffle cuts across Hilor's Asymmetric Ruffle Monokini ($34 on Amazon), creating an eye-catching neckline detail. Australian swimwear line Sea Level embraces the sophisticated square neckline in solid and striped renderings of the one-piece ($110 to $120 at Nordstrom).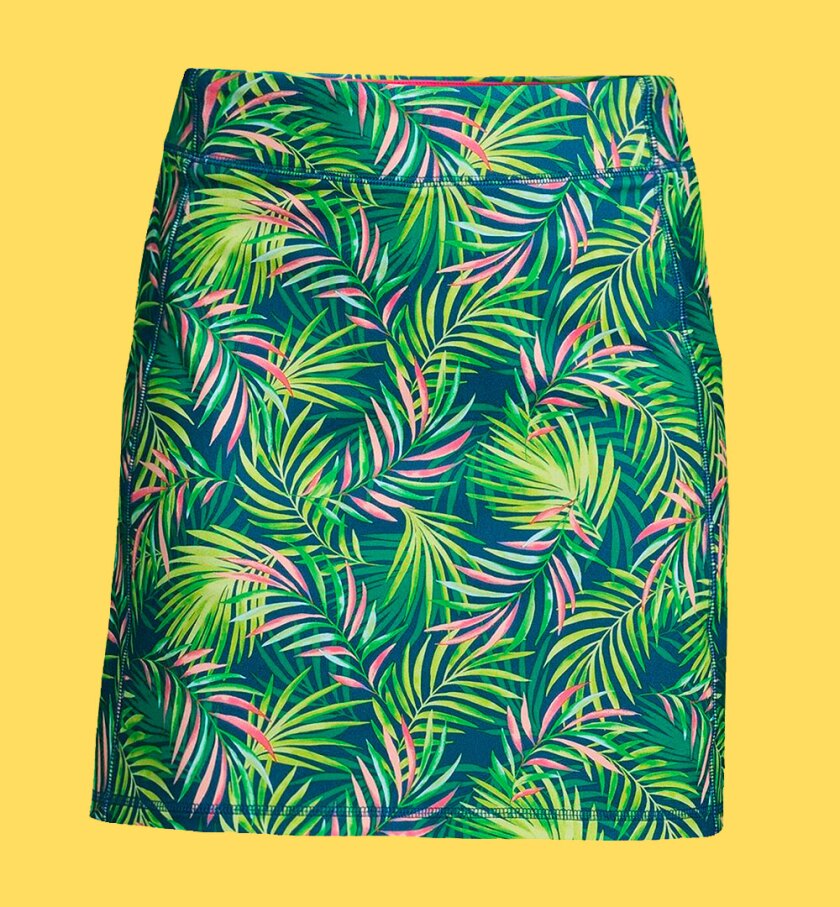 3. Choose pieces that are well suited to your day

Dressing for the occasion also applies to swimwear. Are you swimming? Going out on a boat? Or relaxing poolside at a resort? Each setting calls for its own considerations. Enthusiastic swimmers may find a one-shoulder silhouette slips too low during a workout in the lap lanes. Boaters will want a sturdier style that can weather onboard activities, so a suit with trendy mesh is a nonstarter. Lounging at a resort pool is the ideal place for statement-making suits, even if you venture beyond the cabana for a cooling dip.

Move seamlessly from the pool, beach or boat to a bike ride or café in stylish alternatives to traditional cover-ups. Overskirts such as QVC's Denim & Co. Pull-On Wrapped Swim Overskirt ($40 at QVC.com) and skorts like the Lands' End Quick Dry Active Board Skort ($65 to $75 at LandsEnd.com) provide optimal versatility.
4. Master the art of camouflage

There are few perfect bodies in the world, but anyone can master the art of enhancing assets and camouflaging perceived shortcomings. V-necklines and high-cut legs are flattering ways to emphasize a variety of bustlines and lengthen legs. Many suits at every price point now come with a built-in control panel for extra tummy support. Longer tankini tops offer midriff coverage and can be paired with a skirted bottom to camouflage thighs. Flip that proportion equation with bikini bottoms that have a higher waist to balance a more revealing top. Shirring and ruching remain popular camouflage options to hide lumps and bumps. Both are in abundant display across swimwear sites. Longtime shape shifter Miraclesuit Swim delivers the flattering Marais V-neck swim dress with a ruched empire waist and flirty skirt ($198 at Saks Fifth Avenue). With ruching across the torso and a mesh front lining to smooth and slim, Swimsuits for All's Ruched Twist Front One Piece ($57 at SwimsuitsForAll.com) defines this season's power suit.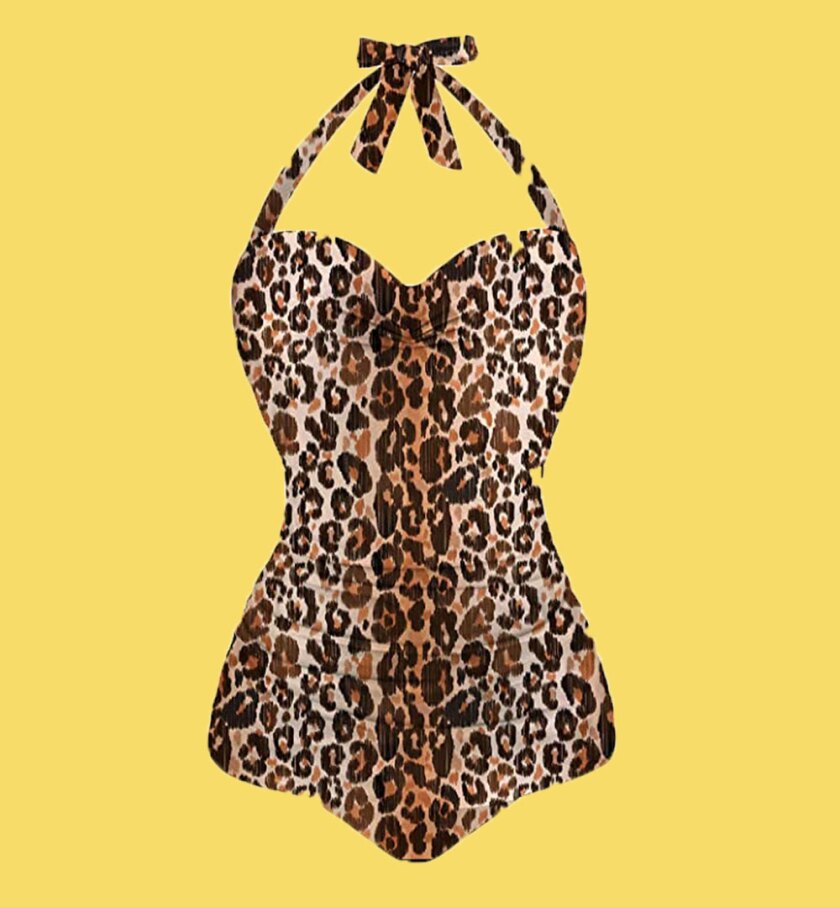 5. Shopping online? Read the reviews

Whether you're on Amazon, QVC or a department store website, check out a swimsuit's star ratings and customer reviews. If more than half the ratings are five stars and the rest are fours with only a few ones, then it's worth a look. You know it's a winning style when someone says they're ordering another. This reviewer at BodenUSA.com explains why she bought a second Santorini Halterneck one-piece ($98): "Swimsuit is perfect. Holds and covers in all the right places and it's soooooo flattering. Do I need another swimsuit? No. Did I immediately buy another one of these because it's my favorite after putting it on the first time? Yep."

Customers whose reviews include pictures provide additional perspective. Take, for example, this reviewer of the Angerella Vintage Halter Monokini ($33 on Amazon): "If you told me I would one day post a photo of myself in a swimsuit on Amazon, I would never have believed it. Here I am though, not a model, imperfect, but I feel like a true hottie in this. Who knew trying on a swimsuit was somehow self-esteem building! It's usually the last thing most women want to do, but I feel great! This suit is awesome. I'm 5'6", 140lbs and 60 years old. I bought the medium. Take back the beach ladies!"