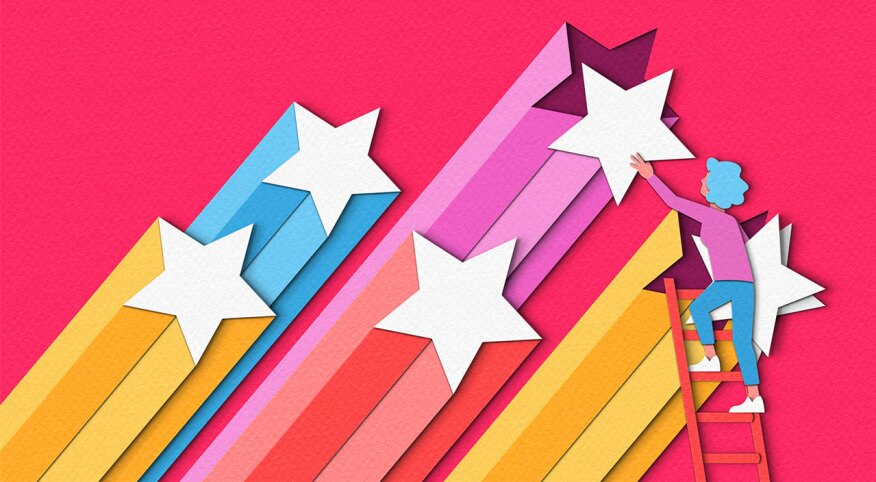 Older women have a special superpower: they're invisible. As they age, they feel increasingly unseen — marginalized by younger, shinier versions of themselves.

One recent study found that 70 percent of women believe they will become invisible as they grow older, feeling "unseen, overlooked and patronized." And that starts at age 52.

But instead of fading into the background, you have the chance to make your voice heard. We have always believed that your input is valid, vital and valuable.

And this is why we rolled out a new initiative, the AARP Feedback Forum, on Nov. 1. Have you ever wanted to help shape the future of products, services and online experiences that are important to you? The AARP Feedback Forum gives you that chance. By joining, you'll have a variety of opportunities — which eventually will include the evaluation of FREE products — to provide input on both AARP and third-party programs and services, via a menu of bite-sized activities. The best part: For each activity you complete, you'll be entered into a sweepstakes for a chance to win prizes (typically gift cards!), and possibly even earn points with the AARP Rewards program.

As a member of the AARP Feedback Forum, you'll be a key part of a community that inspires change. By voicing your preferences and concerns directly to AARP and other brands, you will be contributing to the improvement of products, services and experiences designed for those over 50, making them more tailored to your wants and needs. Why is this important? Because AARP, as well as other brands, want to better understand how to leave you satisfied.

To participate, simply opt into the overall program, which requires AARP.org registration. You'll then have access to a smorgasbord of activities. These might include playing a fun online game, watching a video, or sharing a recent experience where a product or service pleasantly surprised you. Pick the ones you'd like to complete. The more activities you choose, the more chances you'll have of winning prizes. There also will be a discussion forum linked to each activity so that participants can share their thoughts and opinions with others who also have completed the activity.

Activities will be posted on a rolling basis and generally be open for about a month. Participants will receive email notification every time a new activity is posted.

So, let's flip the script when it comes to older women. Remember the highly identifiable episode of Grace & Frankie when the duo fails to get a sales clerk's attention as they try to buy a pack of cigarettes? Instead of waiting on them, the clerk turns to a younger woman who waltzed in after them and asks for lottery tickets. Grace has a meltdown. "Do you not see me???" she beseeches the clerk.

We see you. We value your opinion, and we care about what you have to say. And that's why we're asking you to make a difference by joining the AARP Feedback Forum. Go here to find out more.