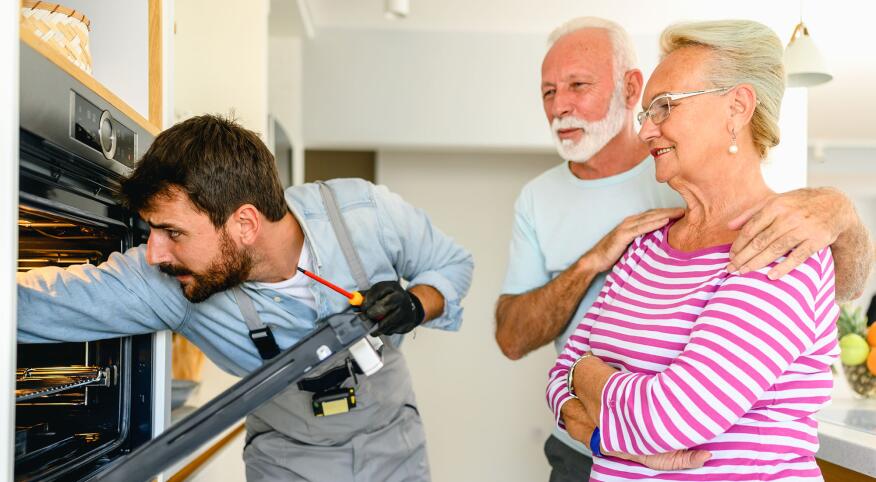 Owning a home isn't always easy. From a broken garage door opener to a faulty water heater, something unexpected always seems to pop up. The costs can be brutal, often running thousands of dollars and leaving your savings account drained.

However, by having a home warranty plan, you can avoid the pitfalls and costly inconvenience of repair bills. A home warranty plan can cover things like accidental damage to electronics, hardware failure, and water damage to your home's critical systems.

Here's why having a home warranty plan may be the smartest thing a homeowner can do. A home warranty plan:

Provides Peace of Mind

A home warranty plan is your first line of defense against costly, unexpected repair bills. For example, imagine your HVAC (heating, ventilating, air conditioning) system suddenly starts acting up. The typical cost to repair or replace a heating system is $3,800, a significant strain on your budget. However, having a home warranty plan means when the HVAC is on the fritz, you can guarantee a professional will come out and fix it, no questions asked (and no eye-popping bills).

Allows You to Plan Ahead

With fewer unanticipated costs, you'll be able to prioritize financial planning and budgeting for the things you really want to spend your hard-earned money on, especially during retirement. A home warranty plan lets you see costs upfront, making it easier to handle the unexpected. Your goals don't need to be derailed by repairing plumbing systems or replacing laundry appliances. Instead, invest in a home warranty plan to have more control over your spending.

Saves Time – and Effort

Maybe you're not handy with tools, or you'd rather spend your time doing something other than lying on your back staring up at your sink pipes. In fact, with a home warranty plan, you don't even need to do the time-consuming labor of researching a trusted, skilled repair person in your area. Your home warranty plan gives you access to a wide network of trusted service providers, ready to help you take necessary steps when an unexpected problem occurs.

Once you've decided to sign up for a home warranty plan, it's essential to choose a reputable company that can offer the coverage you need. Look for one that's been in the home warranty business for a long time, employs factory-authorized technicians, and has strong, positive customer reviews. These qualities will help prevent future headaches.

Ready to explore your home warranty plan options? CYA Home Warranty is here to help with excellent customer service and all-inclusive coverage designed exclusively for you. Simply pay a low flat monthly rate, get equipment instantly fixed or replaced, and get back to enjoying your favorite products.

Not ready to commit just yet? AARP members get an exclusive free trial.

Click here to get 3 months of free home warranty coverage!