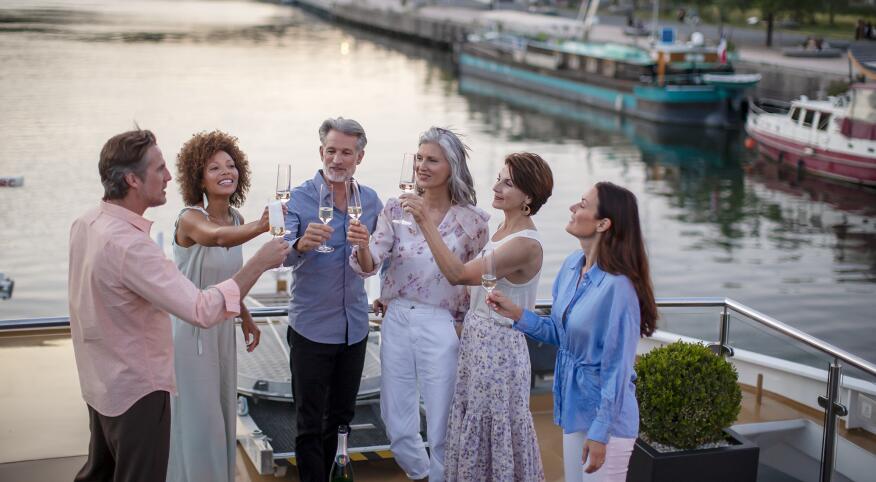 What springs to mind when you hear the word cruise? Giant ships, long days at sea, crowded dining rooms, impersonal experiences? If so, you might want to consider a river cruise instead. River cruises offer a wonderful way to see the sights of Europe, Asia, Africa, and more. Plus, you travel on smaller, luxury ships where accommodations are intimate. The offerings – from food to itineraries and activities – are customized to the region and your own preferences. Read on for more about why a river cruise just might be your next perfect vacation!

What makes a river cruise a dreamy choice for a getaway? There are so many extraordinary highlights. Here are three:

Luxurious suites
Some of the serious perks of cruising on a smaller ship? Fewer guests and more spacious rooms. Suites are often designed in the comfortable but lavish style of a boutique hotel. Think wide-open windows, open-air balconies, and beds facing the incredible views of riverside landscapes.

Local cuisine
Each river cruise offers passengers a unique opportunity to explore a particular region – and the food is a big part of that experience. Whether on board in your choice of several venues (glass-walled dining rooms, scenic al fresco grills, or casual cafés) or on land in area eateries, you'll be sampling the region's signature flavors and culinary treats. Menus on board are planned with fresh ingredients from local farms and businesses. And yes, you can even enjoy a sumptuous breakfast in bed!

Intriguing excursions
Another big advantage of river cruises over those on the open sea: No long days traveling from one place to another. Instead, you'll have easy access to the region you're visiting every day. There is always a range of things to see and do. Whether it's a guided walking tour of one of Europe's great cities, a cooking or painting class, or a kayaking adventure, river cruise itineraries let you discover the world in ways you love best.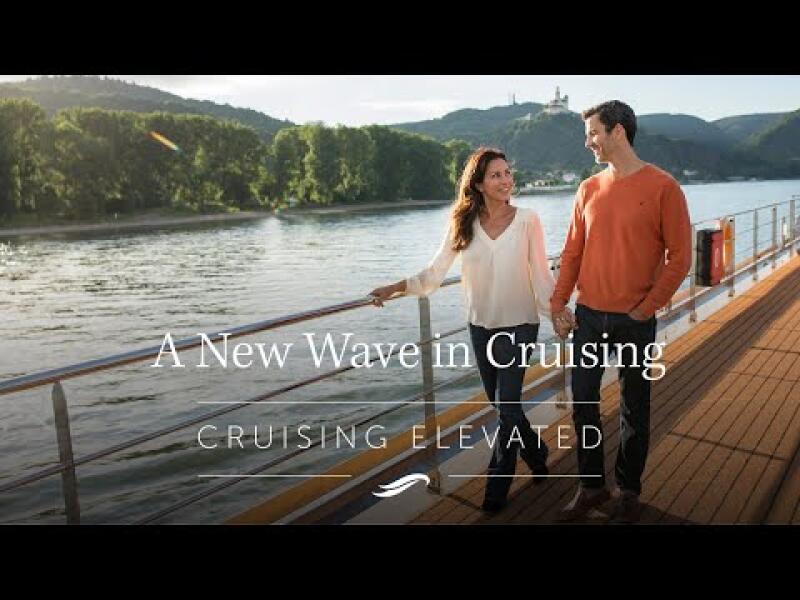 Cruising Elevated – Avalon Waterways
If you want to see the world, cruise down its legendary rivers. Avalon Waterways deliver tailored opportunities to explore the world's most memorable rivers. On Avalon excursions, travelers are introduced to port towns and cities through the lens of a local.

There may be razzle-dazzle on those cruise liners hosting thousands, but river cruising is an inspired alternative for those who want a more personalized, unique vacation. Be pampered. Take in the breathtaking views. Say hello to the places you've always wanted to go.

Click here to learn more and start planning your trip today!