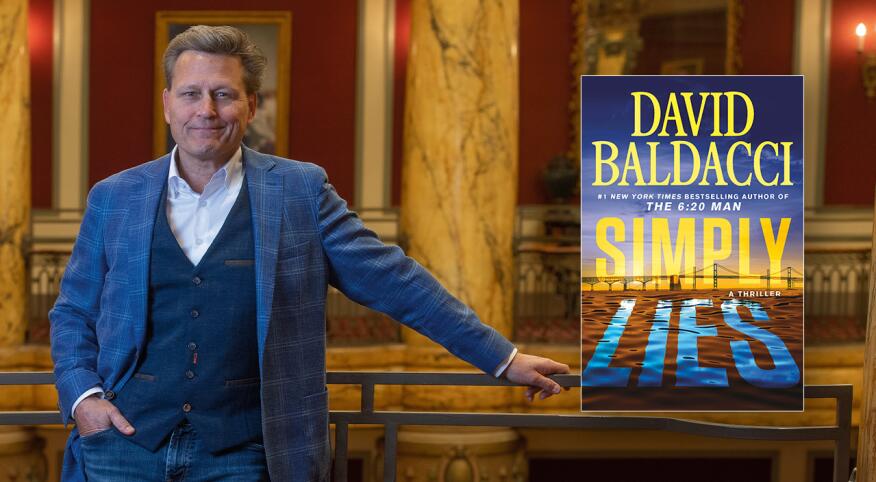 If you love a thriller that offers both gripping plot twists and unforgettable characters, you'll want to add Simply Lies to your reading list. In the latest from David Baldacci, author of The 6:20 Man and nearly four dozen other international bestsellers, two strong women are at the center of a fast-paced, heart-pounding cat-and-mouse showdown.

More about Simply Lies

A single mom who's a former Jersey City detective. A dangerous con artist. These two women go head-to-head in a psychological thriller filled with unpredictable twists and turns.

It begins when Mickey Gibson, who is juggling the demands of two toddlers and a job working remotely for ProEye, a global investigation company that hunts down wealthy tax and creditor cheats, gets an assignment from a colleague named Arlene Robinson. Gibson is asked to visit the mansion of a notorious arms dealer who has fleeced some of ProEye's clients and fled. When Gibson arrives at the home to begin her inventory of its assets, an overpowering stench leads her to a secret room. There she discovers a man – a dead and decomposing man – in a chair.

Gibson soon determines nothing is as it seems. There is no arms dealer. Nor does anyone named Arlene Robinson work at ProEye. The dead man turns out to be Harry Langhorne, a guy with mob ties who was in the Witness Protection Program.

From here, things only get worse for Gibson. She becomes a prime suspect in a murder investigation. To clear her name and keep her job, Gibson must prove she has been set up. But why, and by whom?

To answer these questions, Gibson becomes locked in a deadly battle of wits with a woman who is both brilliant and seemingly sociopathic. She's a woman with no name and a mysteriously traumatic past.

About the author

A #1 New York Times best-selling author, David Baldacci has published 47 novels for adults. All have been national and international bestsellers. Several have been adapted for film and television. Baldacci's suspense novels and legal thrillers, including Memory Man, Absolute Power, First Family, and Split Second, are published in over 45 languages and more than 80 countries, with 150 million copies sold worldwide. He has also published seven novels for young readers.

David is a former Washington, D.C., trial lawyer. He and his wife Michelle are dedicated to the family's Wish You Well Foundation®, which supports family and adult literacy programs in the United States.

You'll love this book if…


You're a fan of David Baldacci's masterful storytelling with multifaceted characters and plots that leave you breathless and guessing until the very last page.

You enjoy suspense, stories with twists and turns, and thrillers that keep you on the edge of your seat.

You appreciate smart, strong female characters. Baldacci often features female protagonists in his books, including FBI Special Agent Atlee Pine in the Atlee Pine series and Vega Jane, the teenage star of his young adult fantasy novels.

Simply Lies is available to purchase now, just in time to read on your front porch, in your backyard, or in your favorite armchair on a warm spring day.

Click here to purchase your copy of Simply Lies.