If you're starting to struggle with the buttons on your shirt or the zipper on a jacket, you're far from alone. As we age, our mobility and dexterity may become limited by health conditions like arthritis, Parkinson's disease, and stroke. Fortunately, there's an easy solution to these wardrobe challenges – adaptive clothing.

Adaptive clothing is specially designed to help make dressing stress-free for people who have difficulty navigating zippers, buttons, shoelaces, and other closures. Anyone who finds dressing a challenge can benefit from adaptive clothing – whether disabled, using a wheelchair, or living with a condition, illness, or injury that impacts fine motor skills and movement.

Today, if you know what brands to trust, you can build a wardrobe of functional and fashionable pieces regardless of your limitations. You can find everything from footwear, undergarments, and sleepwear to pants, tops, dresses, and outerwear. Whether you're shopping for yourself or a loved one, here are a few things to consider when choosing adaptive clothing.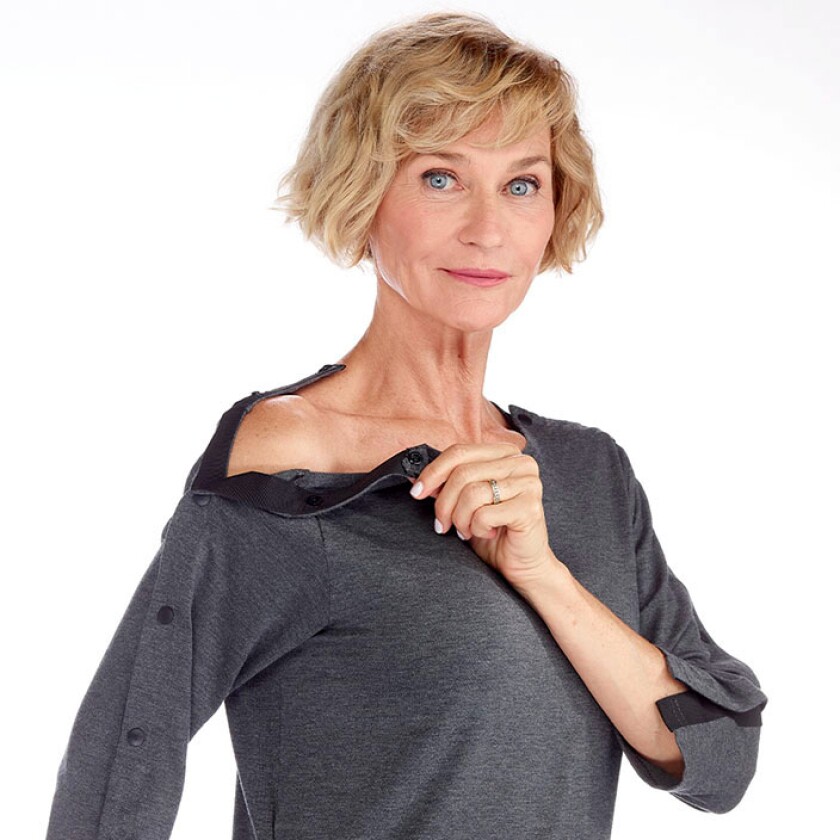 First, look for the basics.

You'll want features that address your specific needs. For example, hidden magnetic snap fasteners that replace conventional buttons allow someone with arthritic hands to open and close garments with ease. Extra wide slip-on footwear with easy-close straps help people who can't bend down step into their shoes, and adjust the fit with minimal effort. Open-back garments are a discreet design feature that allows caregivers to conveniently secure dresses, shirts, or jackets.

Chances are, you can find an adaptive garment that addresses whatever physical or cognitive challenge you or a loved one may face. Some pants incorporate secret openings to give access to medical devices such as prosthetics or catheters. Absorbent open-front underwear makes personal care easier for those with mild-to-medium incontinence as well as their caregivers.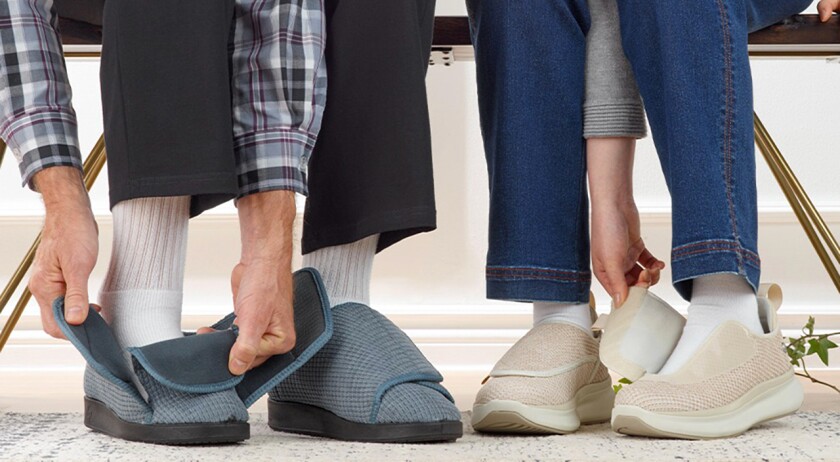 Prioritize comfort. You want to avoid uncomfortable clothes at any age. That's especially true as you get older and have health conditions that contribute to sensitivity. Look for soft, sensory-friendly fabrics, and skip tight or constricting garments that may impede circulation. Features such as elastic waists make it easy to dress and undress quickly, and also accommodate small weight fluctuations.

Don't give up on style. Age or disabilities don't have to mean an end to fashion. Though much adaptative clothing can look utilitarian or even frumpy, there are well-designed brands every bit as smart and elegant as conventional garments. Some even follow seasonal trends. You'll always feel tastefully and comfortably dressed in the right adaptive clothing.

Silverts offers a diverse and ever-changing catalog of high-quality adaptive garments for people who can dress themselves, but would benefit from features that make dressing and undressing easier. They also carry clothing for people who need assistance with dressing. And there's a line of "recovery" wear (including "tear-away" tops and bottoms) designed to deliver comfort and make day-to-day life easier when you're on the mend from surgery or other medical procedures. As a bonus, many of these garments are not only machine washable but wrinkle-resistant, too.

Click here for a 10% discount on adaptive wardrobe pieces from Silverts.