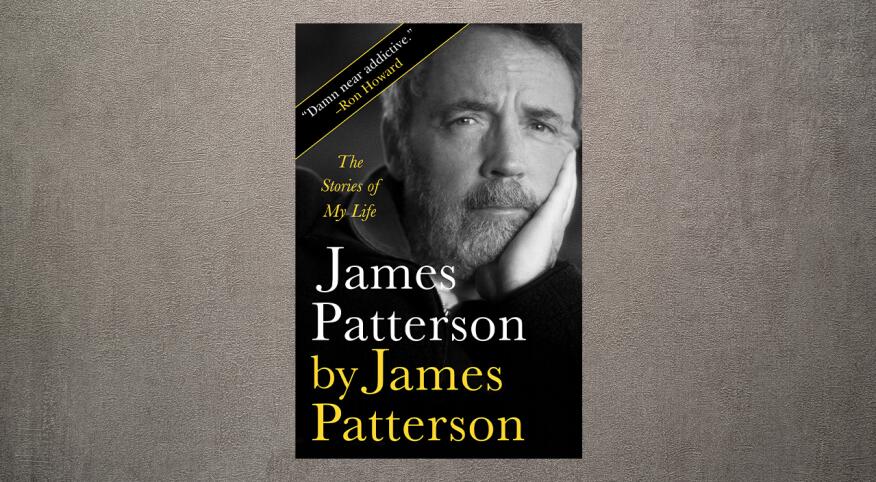 If you're a fan of James Patterson, you may have wondered how he became the world's bestselling author, writing more than 300 books and selling some 425 million copies. Now, with his latest book, you're in for a treat. In his new memoir, James Patterson by James Patterson: The Stories of My Life, the author tells all.

From Humble Beginnings to Best-selling Author

In the most anticipated memoir of 2022 and the most personal book he's ever written, Patterson shares the improbable story of how "a shy, introspective kid from a struggling New York river town," as he writes, went on to become the most successful storyteller of all time. He reveals the four words his grandmother told him that shaped the way he's lived his life and writes his books, the 10 life-defining days he spent at a Trappist monastery in Kentucky, what kept him going after his first novel was turned down by 31 publishers, and much, much more.

5 Things You Probably Don't Know About James Patterson

1. Growing up, he didn't love to read. That changed after high school.

2. He worked as a psychiatric aide at a mental hospital in Massachusetts, where he met the singer James Taylor and the poet Robert Lowell, both patients at the time.

3. While he toiled in advertising, Patterson wrote the ad jingle line, "I'm a Toys 'R' Us Kid."

4. He once watched James Baldwin and Norman Mailer square off to trade punches at a literary party.

5. Three American presidents have invited Patterson to golf with them.


Why This Memoir Will Intrigue You

After following the memorable fictional characters and series Patterson has created – such as Alex Cross, Michael Bennett, Maximum Ride, and the Women's Murder Club – readers will learn all about the man behind the curtain.

What did Patterson do on the night John Lennon was shot? What tragedy left him unable to write for two years? What criminal act did he commit as a teenager? What is his philosophy about retirement? Everything is divulged in James Patterson by James Patterson: The Stories of My Life.

The Reviews Are In!

Patterson tells his own life story with the same page-turning drama and heart he brings to his thrillers. The book is already earning raves from some of Patterson's famous fans.

"The master storyteller of our times takes us on a funny, poignant, and ultimately triumphant journey through his own life." – Hillary Rodham Clinton

"This book is damn near addictive…I loved it." – Ron Howard

"The most entertaining book I have read in the past fifty years." – Admiral William H. McRaven

You can easily purchase James Patterson by James Patterson: The Stories of My Life online today. Prefer the audiobook? Bonus: Patterson narrates!

Click here to purchase your copy of James Patterson by James Patterson: The Stories of My Life.