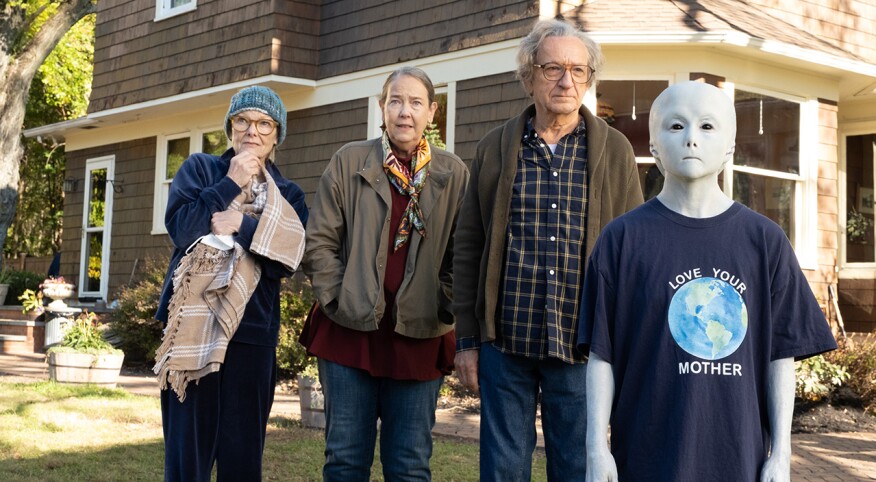 When you've taken one or two — or 60 — trips around the sun, it can feel easy to get a little stuck in your routine…hanging out with the same people, going to the same places, each day following a similar pattern. But if there's anything to learn from the new movie Jules, out in theaters this Friday, it's that the secret to happy, healthy aging is mixing things up, finding ways to stay social, and making new friends.

Read on for more important life lessons brought to you by the sweet, touching film and its cast of characters, including Ben Kingsley (Gandhi), Harriet Sansom Harris (Frasier, Desperate Housewives), and Jane Curtin (Kate and Allie, 3rd Rock from the Sun).

Fans of Cocoon and E.T. will find familiar heart and fun in Jules, a story in which one man's quiet life in a small Pennsylvania town is upended when a UFO crash lands in his backyard. Milton (Ben Kingsley) ventures into an unlikely friendship with Jules, the UFO's extraterrestrial passenger. But Milton's two curious neighbors (Harris and Curtin) are not about to let crashed alien spaceships lie. And when the government gets involved, unexpected connections are forged.

The film is a lovely example of how meetings with unlikely strangers sometimes lead to fresh, meaningful perspectives. Here are a few more ways to stay social as you get older:

1. Follow Your Interests. Love to read? See new movies? Play pickleball? There's a group for that! Search online or check out bulletin boards at local businesses — like bookstores, theaters, or rec centers — for book clubs, classes, and leagues that dovetail with your favorite hobbies. Organized meetups like these are an easy, low-pressure way to be introduced to new people.

2. Volunteer. Yes, you could donate money, but when you volunteer your time to an organization or event you care about, you get an added bonus. You'll be helping a good cause and meeting a whole new network of people who could become friends.

3. Reach out to online communities. There are plenty of reasons it may be tricky to get out and do things in-person, but making online connections is a good way to stay social, too. There are Facebook groups organized around common topics or hobbies, and a favorite podcast or media outlet may have community boards or chat groups. Or start your own! Set up a chat or email group for friends or colleagues with similar interests. And encourage them to invite new people as well.

A chance encounter with an extraterrestrial helps one man find new meaning and friendship in his life. The rest of us may not be able to rely on such an (ahem) out-of-this-world adventure. But Jules is a fun reminder that sometimes, seeking out new connections and experiences can be the key to keeping our own lives feeling vibrant and fulfilling — at any age!

Catch a sneak peek of the movie trailer below! JULES is playing only in theaters starting August 11!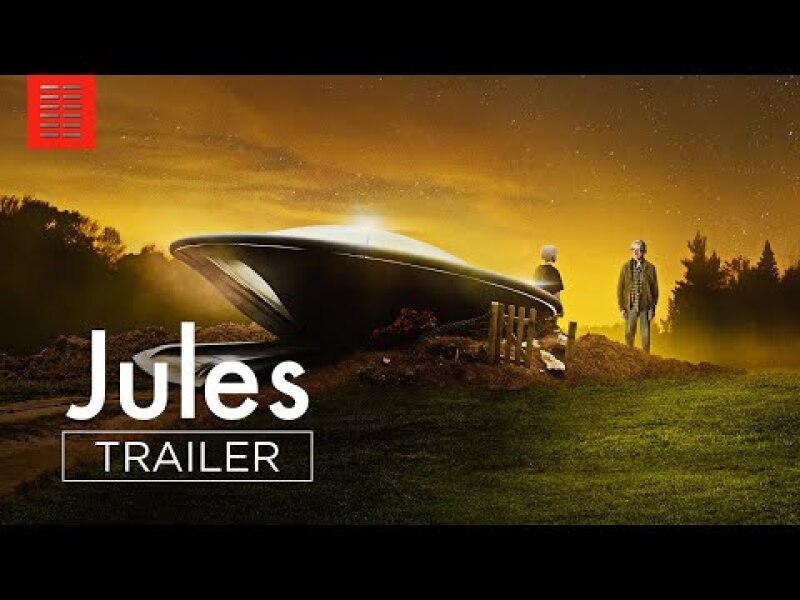 JULES | Official Trailer | Bleecker Street