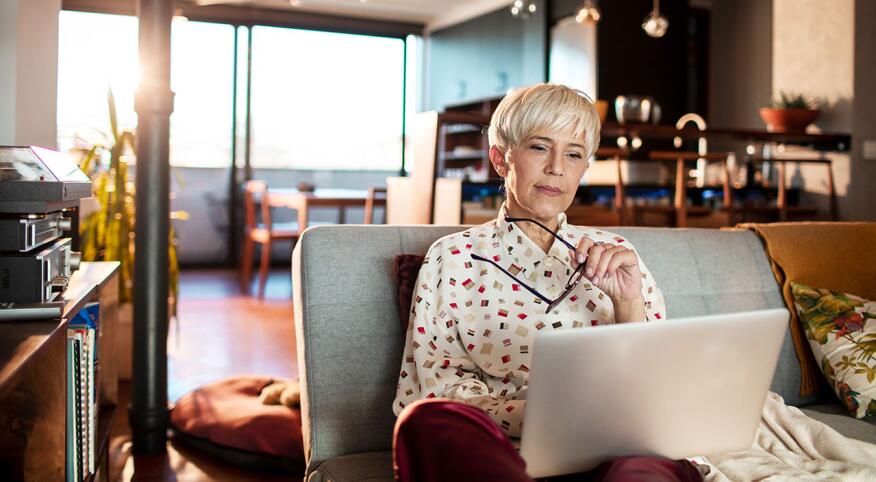 Where would we be without our personal technology, right? Whether you're using it to make travel plans, pay bills, work, stay in touch with family and friends, sign up for a fun summer workshop, or all of the above — we need our tech to work for us 24/7.

Here are five ways to keep your devices operating without a hitch.

1. Shut down devices every so often.
Sometimes a device's performance slows down when its memory is bogged down (often by random programs you don't even realize are running). Regularly restarting computers, phones, and other devices can help clear their memory caches and turn off still-running software. If you know you won't be using a device like a computer for a while, shut it down. You'll notice peppier response times when technology is rebooted. Reboots also allow devices to check for upgrades in programming and software. Speaking of…

2. Download software updates.
Tech companies regularly evaluate their software and operating systems for bugs, security risks, and other problems. Install available updates. This improves performance, ensures computers and other gadgets are functioning at the top of their game, and gives you the advantage of streamlined and safer programming. Set devices to update automatically and cross that item off your to-do list.

3. Keep antivirus/malware software up to date.
Cybersecurity software helps protect you from ransomware attacks, sneaky viruses, and more. As with your other software and apps, it's important to keep antivirus software current, so you get the benefits of the latest functional and security fixes.

4. Check router and broadband speeds.
How quickly devices respond to tasks can also depend on how well they communicate with your Wi-Fi. Broadband needs can change depending on how many people are in your household and what everyone is doing online. Things like checking email and basic browsing are considered light-use activities. However, streaming high-definition video and multi-person video chats require higher broadband speeds. A better router or a signal booster may help improve your Wi-Fi connection. If not, call your provider to upgrade the speed of your Internet service.

5. Get help from the pros.
Don't do IT yourself. Do the words "it's not working" start to elevate your stress levels? If so, Norton Ultimate Help Desk was made for you. Get peace of mind with convenient round-the-clock tech support1 from the experts. AARP members save up to 15%* on remote and on-demand IT troubleshooting for computers, laptops, and mobile devices. Norton specialists can help you connect your devices to a wireless network, hook up your computer to your printer, transfer digital photos and more.

Click here to see your Special AARP member offer with Norton Ultimate Help Desk. Which plan is right for you?


*Terms apply.
1 English only.

AARP member benefits are provided by third parties, not by AARP or its affiliates. Providers pay royalty fees to AARP for the use of its intellectual property. These fees are used for the general purposes of AARP. Some provider offers are subject to change and may have restrictions. Please contact the provider directly for details.