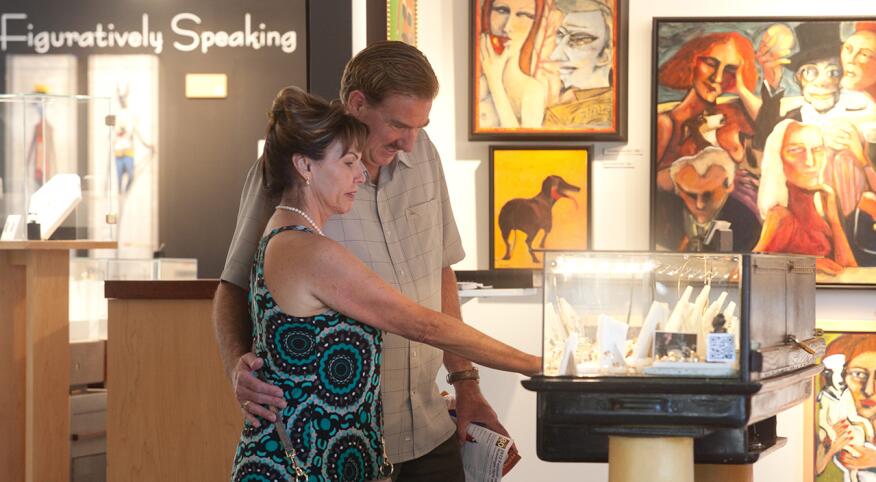 Your summer is a blank canvas, ready for you to paint with adventures, activities, and lifelong memories. And for art lovers, the possibilities to connect with established and emerging artists on the summer art circuit are endless.

One destination you should definitely add to your "must travel" list? Laguna Beach, California, where you can enjoy cultural touchstones like the Festival of Arts in a picturesque environment that's sure to inspire. Here are five reasons you should consider a trip to this charming destination this summer.

See famous artwork recreated on stage
The Pageant of the Masters (July 7 to September 2) returns with the magic of tableaux vivants ("living pictures"). This long-running Orange County tradition combines lavish costumes, extravagant sets, and theatrical illusion to produce faithful recreations of contemporary and classical works of art. An iconic, worldwide phenomenon, the Pageant of the Masters has even been parodied by Arrested Development and Gilmore Girls. (And, as if you needed another reason to attend, you can order now and save 20 percent on select Pageant tickets when you use the code Ethel22!)

Surround yourself with art
Whether you have blank walls to fill or you're just starting your art collection, the Fine Art Show (July 5 to September 2) is the perfect place to fulfill your every art need – or just enjoy the beautiful outdoor open-air gallery. Browse and purchase artwork from over 100 local award-winning artists at this highly acclaimed juried Fine Art Show, celebrating its 90th anniversary. Sip wine, watch artists' demonstrations, and be inspired by the artists' creative talent.

Enjoy daily live music
The Pageant of the Masters and the Fine Art Show may be a feast for your eyes – but what about your ears? Indulge your other sense with the Laguna Beach Summer Concert Series. Enjoy musical performances from some of Southern California's most talented acts. Reserved seating is available, so you can snag the best seats in the house ahead of time.

Create your own masterpiece
Once you've immersed yourself in art, it's time to pick up the paintbrush. The Festival of Arts offers classes in every medium, for all ages and skill levels – yes, beginners included. Learn a new craft from professional artists and leave with a one-of-a-kind souvenir you made yourself! (That's much better than a keychain or a T-shirt, right?)

Immerse yourself in the heart of Laguna Beach
This artsy, seaside community has everything you need to enjoy a relaxing, inspiring stay. It's home to world-class restaurants, hotels, and galleries, but it's small enough to be walkable (and don't worry, there's a free trolley just in case your feet can't take another step). Let the Pacific Ocean be the scenic backdrop to everything you do, whether dining al fresco or trying a new water activity. It's easy to get to Laguna Beach from pretty much anywhere, and there are plenty of hotel options too.

For the true art lover, Laguna Beach is the perfect summer destination to connect with new art and find inspiration in the world around you. Here's what Esther D., of Oceanside, CA, had to say of her firsthand experience,

"I love the Festival! They have an amazing collection of very talented and unique artists sharing their work. In the afternoon they often have live band music on the grass. I love to take a picnic and enjoy the people, music and art!"

The Fine Art Show opens July 5, and the Pageant of the Masters makes its highly anticipated return on July 7, with both shows running until September 2. As a bonus, your ticket to the Pageant of the Masters doubles as your season pass to the Fine Art Show, giving you access to both for the price of one, all summer long. Reserve your tickets now, and save 20 percent on select Pageant tickets when you use the code Ethel22.

Click here to see for yourself just how magical your trip can be when you attend the Festival of Arts in Laguna Beach, California.