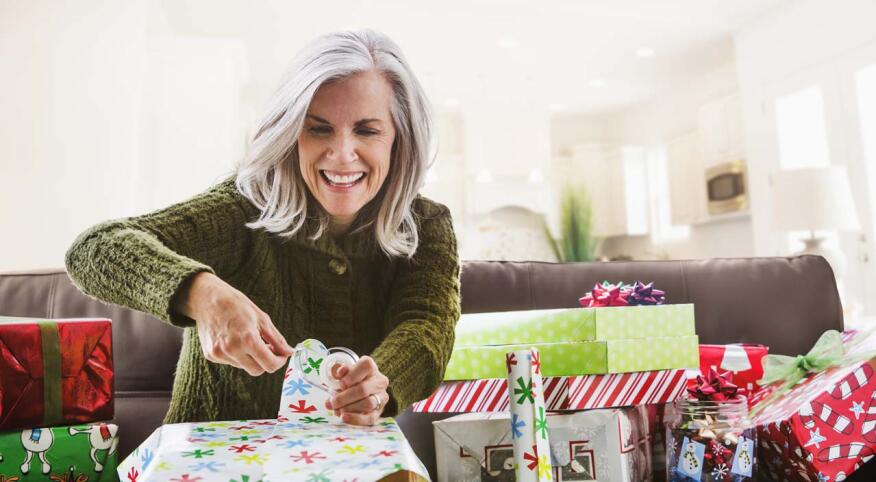 The holidays are right around the corner. We all know this festive time of year can be stressful. Extra activities, like buying gifts, hosting social get-togethers, and traveling, can steal what little free time we have. Finding small ways to save time here and there can go a long way toward making the holiday season smoother and stress-free.

Here are three ways to reclaim some of your precious time.

Simplify cooking.
Meal prep and freeze your meals, so you don't spend those busy days of early December cooking and cleaning. With the "cook-once, eat twice" method, you simply double, or even triple, the amount of a dish you're making, like meatloaf, lasagna, or lentil stew. Freeze half or two-thirds for a future meal.

"Batch cooking" is another way to create leftovers intentionally. With this method, you make extra portions of the components of a meal – protein, grains, beans, veggies, sauces – and then mix and match for lunch, breakfast, or dinner over the next several days. The roasted vegetables that are a side dish on Sunday, for example, become the base of a healthy bowl for lunch on Wednesday. The taco beef or chicken you tucked into tortillas on Tuesday can be spooned over baked sweet potatoes on Thursday.

Streamline your holiday cards.
Forget writing them all out by hand. Use a template and have cards printed. Then, instead of signing each card, have a rubber stamp made with a customized greeting, like "Happy Holidays From the Anderson Family" or "Merry Everything and a Happy Always." This universal holiday message works for recipients no matter what they celebrate.

Using printed labels, address five or 10 cards an evening – an easy task to do during commercials while you're watching TV. Or, skip the holiday cards altogether and send out a post-New Year's newsletter to update friends near and far on what you've been up to this past year. You can find plenty of templates for newsletters online.

Get a jump-start on gift shopping.
Battling crowds or finding empty shelves when you wait until the last minute to do your holiday shopping can ramp up stress tremendously. Make your list early and keep an eye out for sales – Black Friday or Cyber Monday are good times to find bargains.

Online purchases can save time. However, if you're going to do some in-person shopping, try to hit the mall mid-morning or late afternoon on a weekday to avoid the lunch and after-work crowds, as well as the weekend rush. And be sure to mail gifts early to dodge long lines and ensure on-time delivery.

If you're looking for a one-stop shop to make holiday tasks easier, you'll want to visit The UPS Store®. You'll find services and products beyond just shipping, including greeting card and newsletter printing, shipping and packing supplies, photocopying, and even design services.

At every time of year, The UPS Store also provides a wide range of customizable services like document shredding, notary services, fax sending and receiving. Office and moving supplies, packaging materials and direct mail services are readily available. Participating locations also offer computer workstations.

Not able to make it to the center? No worries! The UPS Store offers 20% off online printing services, so you can do your holiday cards from the comfort of your home.

The UPS Store is committed to doing everything they can to help customers reach their goals, through the holidays and all year-round. With over 5,000 locations nationwide, it's likely there's a convenient location near you. Plus, AARP members save 5% off domestic and international UPS® shipping and 15% off eligible products and services, including printing, packing, mailbox services and more.

Click here to save more with your AARP membership at The UPS Store.



AARP commercial member benefits are provided by third parties, not by AARP or its affiliates. Providers pay a royalty fee to AARP for the use of its intellectual property. These fees are used for the general purposes of AARP. Some provider offers are subject to change and may have restrictions.