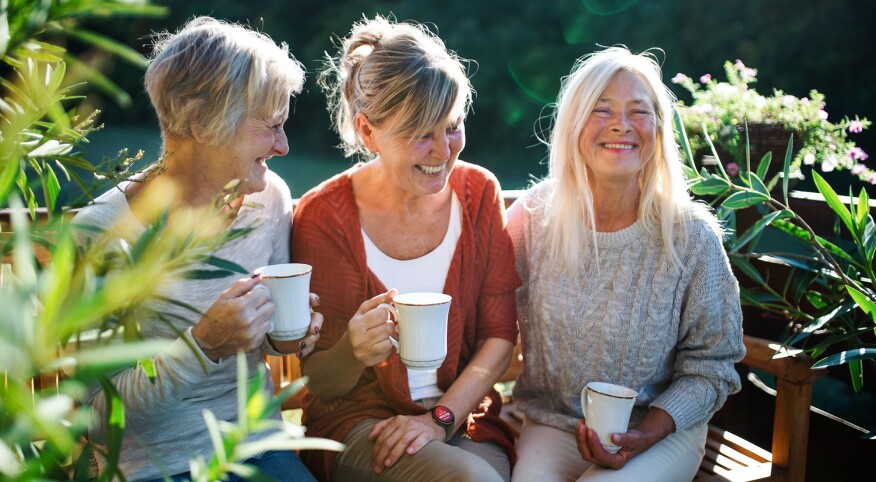 You want to be safe and stylish…is that too much to ask? Not at all! These days, personal safety devices and medical alarms are smaller, sleeker, and more sophisticated. The kind of thing James Bond (or Jane Bond, for that matter) might slip on before heading off on the latest mission.

The newest designs come in a variety of colors and are flexible — wear one as a necklace, bracelet, or watch. Discreetly clip it onto your belt or tuck it into your bag. Some models even incorporate additional useful elements into their technology, such as pedometers and messaging. So, banish the thought of clunky, stodgy contraptions and read on to find the safety device that meshes with your look and lifestyle.

Whatever your personality and preferences, there is a personal safety device to fit. Which one is your best match?

You are always active and on the go

Your kids and grandkids can't get you to sit down for a minute. You're always heading to the gym, pulling weeds in your garden, or reorganizing the garage. You need a personal safety device that will never get in your way. Medical Guardian's MGMove Smartwatch looks like other smartwatches on the market and has many of the same handy day-to-day functions. It tells time, tracks your steps, provides calendar notifications, and can message friends and family. Most importantly, it has an SOS button that will instantly connect you with the appropriate medical assistance should you need it.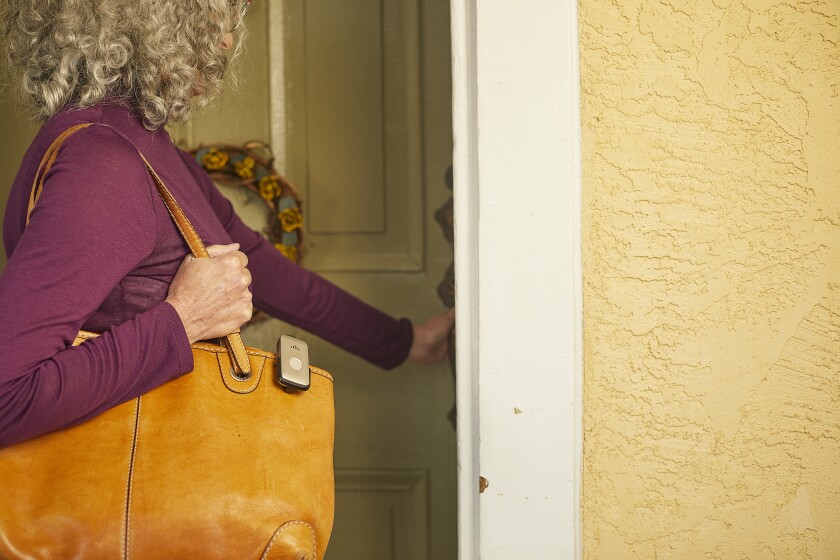 You are the provider of style advice to friends and family

As someone who's on top of all the latest trends, you're well aware that when it comes to new tech, the smaller, the better (even though your phone sometimes gets lost in your stylish big tote!). You also want a gadget that looks good. The Mini Guardian is half the size of traditional medical alert systems, measuring only 1.38 inches. It's about as big as your car key fob! Plus, it's available in fashionable black, silver, or white, so it'll go with anything. And given its advanced location tracking and reliable coverage, you can be confident that help is just a push of a button away.

You are a traditionalist with an eye for good, tasteful design

The person dying to try the newest buzz-worthy restaurant? Not you. You love the corner bistro where the staff knows your order. Summer finds you at the lake house you've been going to since you were a kid. The Mobile 2.0 is your sidekick. Small and sleek enough to stay out of your way, the device can be worn as a necklace or clipped to a belt. It's easy-to-press button immediately connects you to an emergency operator. And for an extra layer of protection, it also comes with a Voice Assist feature.

For those who want the assurance of being safe without sacrificing their unique style, there are solutions. Medical Guardian's personal safety devices are designed to meet you wherever you are, blending in with your sophisticated accessories, and providing you peace of mind, as well as superior, U.S.-based customer service. So go where you love to go, do what you love to do — and feel secure knowing that, should trouble arise, you have a lifeline. How's that for freedom?

Click here to see the newest Medical Guardian styles.