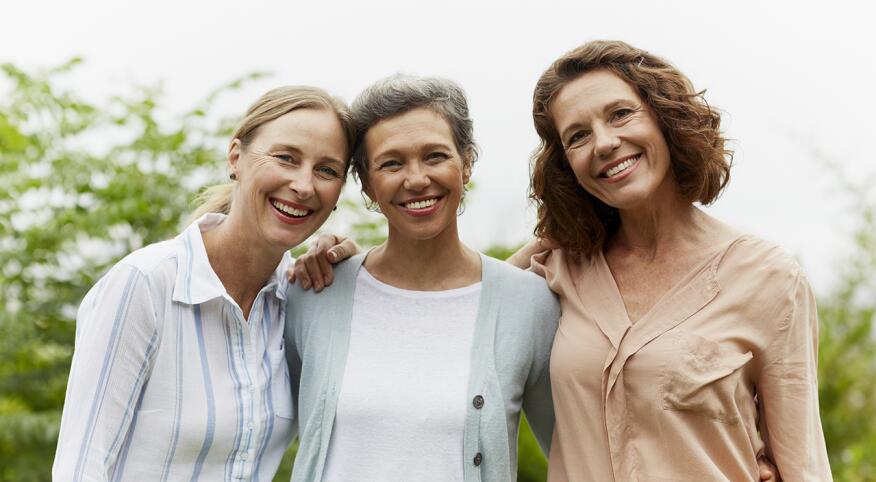 When you're dealing with an uncomfortable issue like incontinence, you might go for the first solution that promises to manage your leaks. Whatever works should be good enough – right?

Before you grab those pads or liners off the shelf, consider what's actually in the products you're about to use in a very personal area. Do you know how they're made? What about the materials used? How might they react with your body? Will they feel comfortable, or will you be back in this aisle tomorrow, trying a brand that promises to be better?

Save yourself from discomfort (and wasted money!) and consider these three things when buying personal care products like pads, liners, and briefs.

1. Incontinence care products are not regulated by the FDA or otherwise, so the onus is on us to identify potentially irritating or harmful ingredients.

The fact is, our skin gets thinner and more vulnerable as we get older. As we age, it's all the more important to be mindful of the products we use on our bodies and to avoid harsh, potentially hazardous chemicals in our personal care routines. It's critical for women to avoid chemicals (like BPA, Phthalates, BHA, BHT, etc.) that are known endocrine (hormone) disruptors in their childbearing years. And it's equally important to avoid these chemicals in perimenopause, menopause, and beyond. Our hormones play a huge role in our health at all ages and stages of life. It's important to stay vigilant.

Be sure to read all packaging thoroughly to check for known irritants and unnecessary chemicals. Avoid red flags such as patterned top sheets embellished with artificial dyes, parabens, chlorine bleach, sulfates, alcohol, synthetic fragrances, lotions, latex, and heavy metals.

Instead, look for brands featuring materials that are plant-based as opposed to petroleum-based. For example, the top sheet of your liner, pad, or brief should be made from natural materials whenever possible. Avoid products that contain synthetic dyes or fragrances that can lead to painful skin irritation. Look for brands using nontoxic adhesives, as well.

2. Single-use, disposable products are still a necessary part of our life, but they inherently leave a long-lasting environmental footprint. Seek out brands that actively work to minimize this impact.

Responsible brands are more focused than ever on how they impact the environment – especially with regard to single-use, disposable personal care items.

Did you know it takes about a cup of crude oil for big-box brands to make a single conventional incontinence pad? But new challenger brands are investing in greener, cleaner practices that prioritize more sustainable sourcing, design, and packaging. Look for products that deliver superior absorption using sustainably forested, chlorine-free wood pulp or brands that replace petroleum-based materials with renewable, plant-based materials, using less petroleum and crude oil.

Want to go one step further to minimize your environmental footprint? Choose companies that invest in eco-conscious shipping materials and practices. Having essentials delivered to your door is a critical convenience nowadays. Choosing a brand that's actively committed to minimizing the impact of these deliveries can make a big difference and give you some peace of mind about how you shop.

3. Unnecessary fillers reinforce the misperception that thicker is better.

Fillers are wasteful and add bulk to pads, liners, and briefs. The result? You feel uncomfortable, without the freedom to move easily through your day. Cumbersome personal care products make it impossible to forget about your incontinence. You may also feel self-conscious using them. Look for options that eliminate unnecessary fillers and provide discreet but powerful protection against leaks.

If you've been using incontinence care made by big-box brands, you are likely dealing with all of the issues listed above. It's time to switch to more thoughtfully designed products that prioritize a cleaner, greener approach.

Attn: Grace, a female-founded, Certified B CorpTM, is leading the way with their skin-safe personal care products for women as we age. With pads, liners, and briefs for every absorbency level, you can trust their CLN DesignTM to be both body- and earth-friendly. In fact, 95% of women found their products to be softer, more absorbent, and cause less irritation than any other brand. Founded by women like us, who intimately understand our stage of life, they're tackling what they affectionately call the "inconvenient truths" of aging with empathy. And all of their products are backed by a Skin-Safe PromiseTM to incorporate the cleanest, most sustainable materials possible without ever compromising on performance.

If managing your incontinence has become a literal pain, check out why women everywhere are living their life more confidently and more comfortably with Attn: Grace.

Inspired to try Attn: Grace's skin-safe incontinence care? Use code ETHEL for 15% OFF your first purchase of $45+ at attngrace.com.